Nota de prensa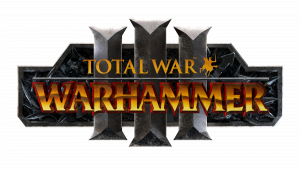 Presentación de juego de la Gran Catai en Total War: WARHAMMER III

– Los enemigos eternos luchan por el control de la Gran Muralla –

Contemplad cómo la maravillosa máquina de guerra de la Gran Catai defiende la legendaria Gran Muralla en este último vídeo de juego de Total War™: WARHAMMER® III. Kairos Tejedestinos, el Gran Demonio del Dios del Caos Tzeentch, envía a sus inconmensurables hordas y la Dragona de la Tormenta debe mantenerse firme para defender el imperio de su padre. 

Podéis ver el enfrentamiento de estos enemigos eternos aquí: 

La Gran Muralla:

La Gran Muralla, un símbolo de resistencia imperecedera, ha protegido la Gran Catai de la ira de los Dioses del Caos durante milenios. Es un muro colosal y prácticamente inexpugnable que está imbuido con magia antigua y recorre la frontera norte del Imperio del Dragón Celestial con los hostiles Desiertos del Caos. Este asentamiento único, que se compone de tres puertas, dispone de sus propias cadenas de edificios y decretos. Además, la gran brújula de Wu Xing puede reforzarlo canalizando los Vientos de la Magia en su ayuda, lo que le otorga mejores bonificaciones de campaña y batalla. 

A la hora de defender este gran asentamiento, los jugadores también podrán utilizar nuevas funciones que permiten una mejor interacción estratégica. Entre ellas, se incluye la posibilidad de construir torres de proyectiles y barricadas por todo el interior del asentamiento, lo que implica que los jugadores podrán crear pasillos devastadores y letales en caso de que el enemigo logre atravesar la muralla exterior. 

Tzeentch:

De entre todos los Dioses del Caos, tan solo Tzeentch ha logrado penetrar en la mismísima Gran Catai. El Que Cambia Las Cosas se ha infiltrado en ámbitos de la sociedad catayana donde las tácticas más evidentes de sus hermanos han fracasado. Tzeentch, un ser sin igual en cuanto a capacidades mágicas y engaños, les ha otorgado este don a sus secuaces para que siembren el caos en el mundo mortal. 

Pronto se desvelará más información sobre Tzeentch y su Señor legendario, Kairos Tejedestinos. 

Más información:

---

About Total War™:
With more than 34.3 million copies sold, Total War is one of the most established and critically acclaimed series in gaming. A drive for historical authenticity and superb gaming quality has helped establish the franchise as one of the most successful PC games of all time. Alongside the core historical-based games, the Total War series has expanded to include free-to-play mobile (Total War Battles™: KINGDOM), fantasy epics (Total War™: WARHAMMER®), and historical snapshots (Total War Saga™: THRONES OF BRITANNIA). www.totalwar.com

About Creative Assembly™:
The Creative Assembly Ltd. is one of Europe's leading games development studios, founded in 1987 and located in West Sussex, UK and in Sofia, Bulgaria. With a heritage of award-winning AAA titles, including the multi-million selling Total War™ series, Creative Assembly continues to build an impressive portfolio of games and world-renowned partnerships; working with Games Workshop on Total War™: WARHAMMER®, Twentieth Century Fox on Alien: Isolation, plus 343 Industries and Microsoft on Halo Wars 2. Creative Assembly has, with their exceptionally talented team of over 700, amassed a wealth of awards, including multiple Best Place to Work awards and recent accolades from BAFTA, Music+Sound and Develop's Industry Excellence awards. www.creative-assembly.com

About Sega Europe Ltd.:
Sega Europe Ltd. is the European Distribution arm of Tokyo, Japan-based SEGA CORPORATION and a worldwide leader in interactive entertainment both inside and outside the home. The company develops and distributes interactive entertainment software products for a variety of hardware platforms including PC, wireless devices, and those manufactured by Nintendo, Microsoft and Sony Interactive Entertainment Europe. SEGA wholly owns the video game development studios Two Point Studios, Creative Assembly, Relic Entertainment, Amplitude Studios, Sports Interactive and HARDlight. Sega Europe's website is located at www.sega.co.uk

About Games Workshop®
Games Workshop® Group PLC (LSE:GAW.L), based in Nottingham, UK, produces the best fantasy miniatures in the world. Games Workshop designs, manufactures, retails, and distributes its range of Warhammer®: Age of Sigmar® and Warhammer® 40,000® games, miniature soldiers, novels and model kits through more than 529 of its own stores (branded Warhammer®), the www.games-workshop.com web store and independent retail channels in more than 50 countries worldwide. More information about Games Workshop and its other, related, brands and product ranges (including our publishing division 'Black Library' and our special resin miniatures studio 'Forge World') can be found at www.games-workshop.com

© Copyright Games Workshop Limited 2021. Warhammer, the Warhammer logo, GW, Games Workshop, The Game of Fantasy Battles, the twin-tailed comet logo, and all associated logos, illustrations, images, names, creatures, races, vehicles, locations, weapons, characters, and the distinctive likeness thereof, are either ® or TM, and/or © Games Workshop Limited, variably registered around the world, and used under licence. Developed by Creative Assembly and published by SEGA. Creative Assembly, the Creative Assembly logo, Total War and the Total War logo are either registered trademarks or trademarks of The Creative Assembly Limited. SEGA and the SEGA logo are either registered trademarks or trademarks of SEGA CORPORATION. SEGA is registered in the U.S. Patent and Trademark Office. All other trademarks, logos and copyrights are property of their respective owners.