Communiqué de Presse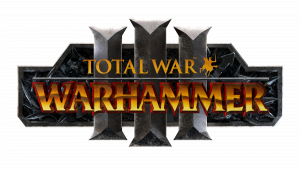 Le gameplay de Grand Cathay révélé dans
Total War: WARHAMMER III

– Les ennemis de toujours s'affrontent pour le contrôle du Grand Bastion –

Regardez la machine de guerre extraordinaire de Grand Cathay défendre le légendaire Grand Bastion dans la toute dernière vidéo de gameplay de Total War™: WARHAMMER® III. Kairos le Tisseur de Destins, Démon majeur de Tzeentch, le Dieu du Chaos, lance à l'assaut ses hordes prodigieuses, tandis que le Dragon de Tempête résiste avec détermination pour défendre l'empire de son père. 

Regardez ici la confrontation de ces ennemis éternels : 

Le Grand Bastion :
Le Grand Bastion est un symbole de la bravade persistante qui, pendant des millénaires, a maintenu Grand Cathay à l'abri des foudres des Dieux du Chaos. C'est une muraille titanesque et presque parfaitement impénétrable, imprégnée d'une magie ancienne, qui s'étend sur toute la frontière nord séparant l'Empire du Dragon Céleste des inhospitalières Désolations du Chaos. Cette colonie unique, qui comprend trois portes, possède aussi ses propres chaînes de bâtiments et ses ordres. Elle peut être consolidée par la formidable Boussole de Wu Xing qui canalise les Vents de Magie et les appelle en renfort, offrant ainsi des bonus de campagne et de bataille plus importants. 

En défendant cette grande colonie, les joueurs peuvent aussi utiliser de nouvelles fonctionnalités qui permettent des interactions plus stratégiques. Parmi elles, la possibilité de construire des tours de lancements de missiles et des barricades dans toute la colonie, ce qui veut dire que les joueurs peuvent concevoir des goulots mortels, au cas où l'ennemi viendrait à percer l'enceinte. 

Tzeentch :
De tous les Dieux du Chaos, seul Tzeentch exerce une emprise au sein même de Grand Cathay : l'Architecte du Changement a su s'infiltrer au sein de la société cathayenne, là où les manœuvres moins subtiles de ses frères ont échoué. D'un potentiel magique et d'une fourberie inégalés, il laisse à ses sbires le privilège de mettre à feu et à sang le monde mortel. 

Des informations supplémentaires seront bientôt révélées au sujet de Tzeentch et son Seigneur légendaire, Kairos le Tisseur de Destins. 

Plus d'infos :
Page de la boutique
Site web
Facebook 

---

About Total War™:
With more than 34.3 million copies sold, Total War is one of the most established and critically acclaimed series in gaming. A drive for historical authenticity and superb gaming quality has helped establish the franchise as one of the most successful PC games of all time. Alongside the core historical-based games, the Total War series has expanded to include free-to-play mobile (Total War Battles™: KINGDOM), fantasy epics (Total War™: WARHAMMER®), and historical snapshots (Total War Saga™: THRONES OF BRITANNIA). www.totalwar.com

About Creative Assembly™:
The Creative Assembly Ltd. is one of Europe's leading games development studios, founded in 1987 and located in West Sussex, UK and in Sofia, Bulgaria. With a heritage of award-winning AAA titles, including the multi-million selling Total War™ series, Creative Assembly continues to build an impressive portfolio of games and world-renowned partnerships; working with Games Workshop on Total War™: WARHAMMER®, Twentieth Century Fox on Alien: Isolation, plus 343 Industries and Microsoft on Halo Wars 2. Creative Assembly has, with their exceptionally talented team of over 700, amassed a wealth of awards, including multiple Best Place to Work awards and recent accolades from BAFTA, Music+Sound and Develop's Industry Excellence awards. www.creative-assembly.com

About Sega Europe Ltd.:
Sega Europe Ltd. is the European Distribution arm of Tokyo, Japan-based SEGA CORPORATION and a worldwide leader in interactive entertainment both inside and outside the home. The company develops and distributes interactive entertainment software products for a variety of hardware platforms including PC, wireless devices, and those manufactured by Nintendo, Microsoft and Sony Interactive Entertainment Europe. SEGA wholly owns the video game development studios Two Point Studios, Creative Assembly, Relic Entertainment, Amplitude Studios, Sports Interactive and HARDlight. Sega Europe's website is located at www.sega.co.uk

About Games Workshop®
Games Workshop® Group PLC (LSE:GAW.L), based in Nottingham, UK, produces the best fantasy miniatures in the world. Games Workshop designs, manufactures, retails, and distributes its range of Warhammer®: Age of Sigmar® and Warhammer® 40,000® games, miniature soldiers, novels and model kits through more than 529 of its own stores (branded Warhammer®), the www.games-workshop.com web store and independent retail channels in more than 50 countries worldwide. More information about Games Workshop and its other, related, brands and product ranges (including our publishing division 'Black Library' and our special resin miniatures studio 'Forge World') can be found at www.games-workshop.com

© Copyright Games Workshop Limited 2021. Warhammer, the Warhammer logo, GW, Games Workshop, The Game of Fantasy Battles, the twin-tailed comet logo, and all associated logos, illustrations, images, names, creatures, races, vehicles, locations, weapons, characters, and the distinctive likeness thereof, are either ® or TM, and/or © Games Workshop Limited, variably registered around the world, and used under licence. Developed by Creative Assembly and published by SEGA. Creative Assembly, the Creative Assembly logo, Total War and the Total War logo are either registered trademarks or trademarks of The Creative Assembly Limited. SEGA and the SEGA logo are either registered trademarks or trademarks of SEGA CORPORATION. SEGA is registered in the U.S. Patent and Trademark Office. All other trademarks, logos and copyrights are property of their respective owners.