Press Release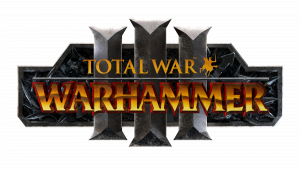 Grand Cathay gameplay revealed for
Total War: WARHAMMER III

– Eternal enemies face off for control of The Great Bastion –

Watch the wonderous war machine of Grand Cathay defend the fabled Great Bastion in the latest gameplay video for Total War™: WARHAMMER® III. Kairos Fateweaver, Greater Daemon of the Chaos God Tzeentch, sends his unfathomable hordes forth, and the Storm Dragon must stand resolute in the defense of her father's empire. 

Watch these eternal enemies face off here: 

The Great Bastion:
The Great Bastion is a symbol of everlasting defiance that has protected Grand Cathay from the wrath of the Chaos Gods for millennia. It is a titanic, nigh-impenetrable wall imbued with ancient magic that runs the length of the Celestial Dragon Empire's northern border with the hostile Chaos Wastes. Made up of three gatehouses, this unique settlement has access to its own building chains, commandments, and can be further bolstered by the great Wu Xing Compass which channels the Winds of Magic to its aid, allowing for greater campaign and battle bonuses. 

When defending this great settlement, players can also make use of new features which allow for greater strategic interplay. This includes the ability to construct missile towers and barricades throughout the inner settlement, meaning players can devise devastating kill-corridors should the enemy breach the outer wall. 

Tzeentch:
Of all the Chaos Gods, only Tzeentch has found any purchase within Grand Cathay itself, and the Changer of Ways has infiltrated aspects of Cathayan society where the more overt tactics of his brothers have failed. A being unmatched in magical capability and subterfuge, Tzeentch has bestowed this gift upon his minions to wreak-havoc upon the mortal world. 

More information about Tzeentch and its Legendary Lord, Kairos Fatewever will be revealed soon. 

More Information:
Store Page
Website
Facebook

---

About Total War™:
With more than 34.3 million copies sold, Total War is one of the most established and critically acclaimed series in gaming. A drive for historical authenticity and superb gaming quality has helped establish the franchise as one of the most successful PC games of all time. Alongside the core historical-based games, the Total War series has expanded to include free-to-play mobile (Total War Battles™: KINGDOM), fantasy epics (Total War™: WARHAMMER®), and historical snapshots (Total War Saga™: THRONES OF BRITANNIA). www.totalwar.com

About Creative Assembly™:
The Creative Assembly Ltd. is one of Europe's leading games development studios, founded in 1987 and located in West Sussex, UK and in Sofia, Bulgaria. With a heritage of award-winning AAA titles, including the multi-million selling Total War™ series, Creative Assembly continues to build an impressive portfolio of games and world-renowned partnerships; working with Games Workshop on Total War™: WARHAMMER®, Twentieth Century Fox on Alien: Isolation, plus 343 Industries and Microsoft on Halo Wars 2. Creative Assembly has, with their exceptionally talented team of over 700, amassed a wealth of awards, including multiple Best Place to Work awards and recent accolades from BAFTA, Music+Sound and Develop's Industry Excellence awards. www.creative-assembly.com

About Sega Europe Ltd.:
Sega Europe Ltd. is the European Distribution arm of Tokyo, Japan-based SEGA CORPORATION and a worldwide leader in interactive entertainment both inside and outside the home. The company develops and distributes interactive entertainment software products for a variety of hardware platforms including PC, wireless devices, and those manufactured by Nintendo, Microsoft and Sony Interactive Entertainment Europe. SEGA wholly owns the video game development studios Two Point Studios, Creative Assembly, Relic Entertainment, Amplitude Studios, Sports Interactive and HARDlight. Sega Europe's website is located at www.sega.co.uk

About Games Workshop®
Games Workshop® Group PLC (LSE:GAW.L), based in Nottingham, UK, produces the best fantasy miniatures in the world. Games Workshop designs, manufactures, retails, and distributes its range of Warhammer®: Age of Sigmar® and Warhammer® 40,000® games, miniature soldiers, novels and model kits through more than 529 of its own stores (branded Warhammer®), the www.games-workshop.com web store and independent retail channels in more than 50 countries worldwide. More information about Games Workshop and its other, related, brands and product ranges (including our publishing division 'Black Library' and our special resin miniatures studio 'Forge World') can be found at www.games-workshop.com

© Copyright Games Workshop Limited 2021. Warhammer, the Warhammer logo, GW, Games Workshop, The Game of Fantasy Battles, the twin-tailed comet logo, and all associated logos, illustrations, images, names, creatures, races, vehicles, locations, weapons, characters, and the distinctive likeness thereof, are either ® or TM, and/or © Games Workshop Limited, variably registered around the world, and used under licence. Developed by Creative Assembly and published by SEGA. Creative Assembly, the Creative Assembly logo, Total War and the Total War logo are either registered trademarks or trademarks of The Creative Assembly Limited. SEGA and the SEGA logo are either registered trademarks or trademarks of SEGA CORPORATION. SEGA is registered in the U.S. Patent and Trademark Office. All other trademarks, logos and copyrights are property of their respective owners.