Press Release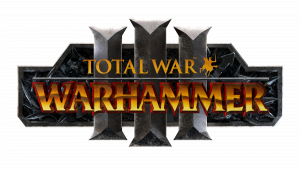 Enter the world of Tzeentch in Total War: WARHAMMER III

– Welcome to the land of deadly sorcerers, volatile daemons, and devious cultists –

Tzeentch, The Raven God, is the Chaos God of magic, mischief and manipulation. He is flux personified, a daemon-god who alone truly embodies the endless, broiling change that is Chaos. 

Embrace the Lord of Change in this new trailer:

Kairos Fateweaver – Tzeentch Legendary Lord

Kairos Fateweaver is the mightiest of the Lords of Change to serve Tzeentch. Blessed with visions of the past and future, he is a nigh-unrivalled sorcerer and knows every action before it has been conceived, allowing him to twist destiny to suit his own malevolent purposes. 

As one of the most powerful spellcasters to wreak havoc upon the blood-soaked battlefields of Total War™: WARHAMMER® III, this twin-headed terror has an armada of magical abilities to unleash upon the enemy. His ability of choice, Staff of Tomorrow, dramatically increases the rate at which he can cast magic, allowing him to effortlessly channel a terrifying mix of the most devastating spells in existence, including those from the new Lore of Tzeentch.

Tzeentch Playstyle

As the ultimate source of magic in the Warhammer World, Tzeentch's armies are made up of formidable spellcasters who make deft use of powerful sorcery to blast enemy ranks from a distance, whilst an agile fleet of daemonic flying units carefully pick the right engagements to control the battlefield on their own terms. The more spells his servants cast in battle, the greater the magical abilities he can unlock to cause maelstrom upon the battlefield. 

Within the campaign, The Raven God strives to create tumult and turmoil for its own sake. His factions can perform Changing of the Ways actions to machinate diplomatic situations and manipulate other elements of reality. His followers can also manipulate the Winds of Magic to suit their whims, allowing them to increase or decrease its potency across the mortal world. 

Tzeentch Roster

Tzeentch's servants share his delight of conspiracy and manipulation, and conquer in his name with cunning, sorcery and deceit. The core of his roster is constructed around ghastly daemons such as the giggling Pink and Blue Horrors and the abominable Flamers of Tzeentch who fling hell-fire at the enemy with reckless abandon, whilst flying units such as Doom Knights, Burning Chariots and Screamers of Tzeentch tear the skies asunder before cascading down upon enemy ranks.

More information about the Tzeentch can be found on the Total War Blog. 

For more information:

---

About Total War™:
With more than 34.3 million copies sold, Total War is one of the most established and critically acclaimed series in gaming. A drive for historical authenticity and superb gaming quality has helped establish the franchise as one of the most successful PC games of all time. Alongside the core historical-based games, the Total War series has expanded to include free-to-play mobile (Total War Battles™: KINGDOM), fantasy epics (Total War™: WARHAMMER®), and historical snapshots (Total War Saga™: THRONES OF BRITANNIA). www.totalwar.com

About Creative Assembly™:
The Creative Assembly Ltd. is one of Europe's leading games development studios, founded in 1987 and located in West Sussex, UK and in Sofia, Bulgaria. With a heritage of award-winning AAA titles, including the multi-million selling Total War™ series, Creative Assembly continues to build an impressive portfolio of games and world-renowned partnerships; working with Games Workshop on Total War™: WARHAMMER®, Twentieth Century Fox on Alien: Isolation, plus 343 Industries and Microsoft on Halo Wars 2. Creative Assembly has, with their exceptionally talented team of over 700, amassed a wealth of awards, including multiple Best Place to Work awards and recent accolades from BAFTA, Music+Sound and Develop's Industry Excellence awards. www.creative-assembly.com

About Sega Europe Ltd.:
Sega Europe Ltd. is the European Distribution arm of Tokyo, Japan-based SEGA CORPORATION and a worldwide leader in interactive entertainment both inside and outside the home. The company develops and distributes interactive entertainment software products for a variety of hardware platforms including PC, wireless devices, and those manufactured by Nintendo, Microsoft and Sony Interactive Entertainment Europe. SEGA wholly owns the video game development studios Two Point Studios, Creative Assembly, Relic Entertainment, Amplitude Studios, Sports Interactive and HARDlight. Sega Europe's website is located at www.sega.co.uk

About Games Workshop®
Games Workshop® Group PLC (LSE:GAW.L), based in Nottingham, UK, produces the best fantasy miniatures in the world. Games Workshop designs, manufactures, retails, and distributes its range of Warhammer®: Age of Sigmar® and Warhammer® 40,000® games, miniature soldiers, novels and model kits through more than 529 of its own stores (branded Warhammer®), the www.games-workshop.com web store and independent retail channels in more than 50 countries worldwide. More information about Games Workshop and its other, related, brands and product ranges (including our publishing division 'Black Library' and our special resin miniatures studio 'Forge World') can be found at www.games-workshop.com

© Copyright Games Workshop Limited 2021. Warhammer, the Warhammer logo, GW, Games Workshop, The Game of Fantasy Battles, the twin-tailed comet logo, and all associated logos, illustrations, images, names, creatures, races, vehicles, locations, weapons, characters, and the distinctive likeness thereof, are either ® or TM, and/or © Games Workshop Limited, variably registered around the world, and used under licence. Developed by Creative Assembly and published by SEGA. Creative Assembly, the Creative Assembly logo, Total War and the Total War logo are either registered trademarks or trademarks of The Creative Assembly Limited. SEGA and the SEGA logo are either registered trademarks or trademarks of SEGA CORPORATION. SEGA is registered in the U.S. Patent and Trademark Office. All other trademarks, logos and copyrights are property of their respective owners.