Communiqué de Presse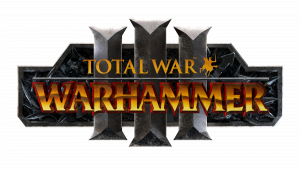 Pénétrez dans le monde de Tzeentch dans Total War: WARHAMMER III

– Bienvenue au pays des sorciers redoutables, des démons protéiformes et des cultistes perfides –

Tzeentch, le Dieu Corbeau, est le Dieu du Chaos spécialiste de la magie, des artifices et de la manipulation. Il est le flux personnifié, un Dieu-démon qui incarne à lui seul la véritable essence de cette transformation furieuse et sans fin qu'est le Chaos. 

Venez accueillir le Duc du Changement dans cette nouvelle bande-annonce :

Kairos le Tisseur de Destins – Seigneur légendaire de Tzeentch

Kairos le Tisseur de Destins est le plus puissant des Ducs du Changement au service de Tzeentch. Doté du pouvoir de lire le passé et l'avenir, c'est un sorcier hors pair qui connaît le dénouement de chaque action avant même qu'elle n'existe en pensée, ce qui lui permet de changer le cours du destin pour arriver à ses fins malveillantes. 

En tant que l'un des plus puissants lanceurs de sorts semant la mort et la destruction sur les champs de bataille sanglants de Total War™: WARHAMMER® III, cette menace terrible aux multiples visages possède toute une armada de capacités magiques à déchaîner sur ses ennemis. Sa capacité favorite, Bâton du Lendemain, augmente considérablement la fréquence à laquelle il peut faire usage de la magie, ce qui lui permet d'invoquer sans effort une combinaison terrifiante des sorts les plus dévastateurs qui existent, y compris ceux du nouveau Domaine de Tzeentch.

Style de jeu de Tzeentch

En tant que source ultime de magie du monde de Warhammer, les armées de Tzeentch sont composées de lanceurs de sorts formidables qui font usage habile de leur puissante sorcellerie pour décimer à distance les rangs ennemis, tandis qu'une nuée d'unités volantes démoniaques choisit minutieusement les manœuvres qui leur permettront d'imposer leurs propres règles sur le champ de bataille. Plus ses serviteurs lancent de sorts pendant la bataille, plus les capacités magiques qu'il débloque pour faire des ravages sur le champ de bataille sont puissantes. 

Pendant la campagne, le Dieu Corbeau ne se lasse pas de provoquer tumulte et tourmente pour en tirer parti. Ses factions peuvent effectuer des actions de Changement des Us pour leurs manigances diplomatiques ou pour manipuler d'autres éléments de la réalité. Ses disciples peuvent aussi manipuler les Vents de Magie comme ils le souhaitent, augmentant ou diminuant selon leur fantaisie l'impact qu'ils exercent sur le monde des mortels. 

Unités de Tzeentch

Les serviteurs de Tzeentch partagent sa délectation pour la conspiration et la manipulation, et ils se battent en son nom avec ruse et duperie en usant de sorcellerie. Son armée est principalement composée d'épouvantables démons tels que les Horreurs bleues et roses ricanantes et les abominables Incendiaires de Tzeentch, qui déchaînent sur leurs ennemis tous les feux de l'enfer avec une désinvolture insouciante, tandis que les unités volantes telles que les Chevaliers de la Ruine, les Chars incendiaires et les Hurleurs de Tzeentch, déchirent les cieux pour déferler sur les rangs ennemis.

Vous trouverez plus d'informations au sujet de Tzeentch sur le blog de Total War. 

Informations importantes :

---

About Total War™:
With more than 34.3 million copies sold, Total War is one of the most established and critically acclaimed series in gaming. A drive for historical authenticity and superb gaming quality has helped establish the franchise as one of the most successful PC games of all time. Alongside the core historical-based games, the Total War series has expanded to include free-to-play mobile (Total War Battles™: KINGDOM), fantasy epics (Total War™: WARHAMMER®), and historical snapshots (Total War Saga™: THRONES OF BRITANNIA). www.totalwar.com

About Creative Assembly™:
The Creative Assembly Ltd. is one of Europe's leading games development studios, founded in 1987 and located in West Sussex, UK and in Sofia, Bulgaria. With a heritage of award-winning AAA titles, including the multi-million selling Total War™ series, Creative Assembly continues to build an impressive portfolio of games and world-renowned partnerships; working with Games Workshop on Total War™: WARHAMMER®, Twentieth Century Fox on Alien: Isolation, plus 343 Industries and Microsoft on Halo Wars 2. Creative Assembly has, with their exceptionally talented team of over 700, amassed a wealth of awards, including multiple Best Place to Work awards and recent accolades from BAFTA, Music+Sound and Develop's Industry Excellence awards. www.creative-assembly.com

About Sega Europe Ltd.:
Sega Europe Ltd. is the European Distribution arm of Tokyo, Japan-based SEGA CORPORATION and a worldwide leader in interactive entertainment both inside and outside the home. The company develops and distributes interactive entertainment software products for a variety of hardware platforms including PC, wireless devices, and those manufactured by Nintendo, Microsoft and Sony Interactive Entertainment Europe. SEGA wholly owns the video game development studios Two Point Studios, Creative Assembly, Relic Entertainment, Amplitude Studios, Sports Interactive and HARDlight. Sega Europe's website is located at www.sega.co.uk

About Games Workshop®
Games Workshop® Group PLC (LSE:GAW.L), based in Nottingham, UK, produces the best fantasy miniatures in the world. Games Workshop designs, manufactures, retails, and distributes its range of Warhammer®: Age of Sigmar® and Warhammer® 40,000® games, miniature soldiers, novels and model kits through more than 529 of its own stores (branded Warhammer®), the www.games-workshop.com web store and independent retail channels in more than 50 countries worldwide. More information about Games Workshop and its other, related, brands and product ranges (including our publishing division 'Black Library' and our special resin miniatures studio 'Forge World') can be found at www.games-workshop.com

© Copyright Games Workshop Limited 2021. Warhammer, the Warhammer logo, GW, Games Workshop, The Game of Fantasy Battles, the twin-tailed comet logo, and all associated logos, illustrations, images, names, creatures, races, vehicles, locations, weapons, characters, and the distinctive likeness thereof, are either ® or TM, and/or © Games Workshop Limited, variably registered around the world, and used under licence. Developed by Creative Assembly and published by SEGA. Creative Assembly, the Creative Assembly logo, Total War and the Total War logo are either registered trademarks or trademarks of The Creative Assembly Limited. SEGA and the SEGA logo are either registered trademarks or trademarks of SEGA CORPORATION. SEGA is registered in the U.S. Patent and Trademark Office. All other trademarks, logos and copyrights are property of their respective owners.