Nota de prensa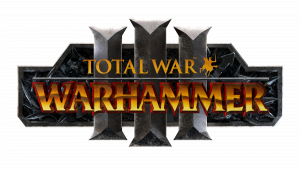 Adentraos en el mundo de Tzeentch en Total War: WARHAMMER III

 – Bienvenidos a la tierra de los hechiceros letales, los demonios irascibles y los cultistas retorcidos –

Tzeentch, el Dios Cuervo, es el Dios del Caos de la magia, el engaño y la manipulación. Es la fluctuación personificada, una deidad Demoníaca que encarna el constante cambio que es el Caos. 

Aceptad al Señor de la Transformación en este nuevo tráiler: 

Kairos Tejedestinos: Señor legendario de Tzeentch

Kairos Tejedestinos es el Señor de la Transformación más poderoso que sirve a Tzeentch. Se trata de un Hechicero sin rival que ha sido bendecido con visiones del pasado y del futuro, por lo que conoce cada acción antes de que se conciba, lo que le permite alterar el destino para adaptarlo a sus malvados propósitos. 

Este horror de dos cabezas, que posee un ingente arsenal de habilidades mágicas que puede desatar sobre el enemigo, es uno de los Hechiceros más poderosos, por lo que es capaz de sembrar el caos en los sangrientos campos de batalla de Total War™: WARHAMMER® III. Su habilidad predilecta, Báculo del mañana, aumenta drásticamente la frecuencia a la que puede lanzar magia, lo que le permite canalizar sin esfuerzo una mezcla aterradora de los hechizos más devastadores que existen, incluidos los del nuevo Saber de Tzeentch.

Estilo de juego de Tzeentch

Los ejércitos de Tzeentch, la fuente de magia definitiva en el mundo de Warhammer, están formados por increíbles Hechiceros que utilizan hábilmente la magia para atacar las filas enemigas desde la distancia mientras una ágil flota de unidades voladoras Demoníacas elige cuidadosamente sus enfrentamientos para controlar el campo de batalla. Cuantos más hechizos lancen sus sirvientes en combate, mejores serán las habilidades mágicas que podrá desbloquear para desatar un Gran Remolino en el campo de batalla. 

Dentro de la campaña, el Dios Cuervo pretende crear tumulto y confusión en su propio beneficio. Sus facciones pueden realizar acciones de Transformación para maquinar situaciones diplomáticas y controlar otros elementos de la realidad. Además, sus seguidores pueden manipular los Vientos de la Magia a su antojo, lo que les permite aumentar o reducir su potencia por todo el mundo mortal. 

Lista de Tzeentch

Los sirvientes de Tzeentch comparten su gusto por la conspiración y la manipulación, y conquistan en su nombre con astucia, hechicería y embustes. El núcleo de su lista está formado por horripilantes Demonios como los risueños Horrores Azules y Rosas, así como los abominables Incineradores de Tzeentch, que arrojan fuego infernal al enemigo sin pudor alguno. Además, las unidades voladoras, como los Caballeros Condenados, los Carros Flamígeros y los Aulladores de Tzeentch, desgarran los cielos antes de abalanzarse sobre las filas enemigas.

Podéis encontrar más información sobre Tzeentch en el blog de Total War. 

Información importante:

---

About Total War™:
With more than 34.3 million copies sold, Total War is one of the most established and critically acclaimed series in gaming. A drive for historical authenticity and superb gaming quality has helped establish the franchise as one of the most successful PC games of all time. Alongside the core historical-based games, the Total War series has expanded to include free-to-play mobile (Total War Battles™: KINGDOM), fantasy epics (Total War™: WARHAMMER®), and historical snapshots (Total War Saga™: THRONES OF BRITANNIA). www.totalwar.com

About Creative Assembly™:
The Creative Assembly Ltd. is one of Europe's leading games development studios, founded in 1987 and located in West Sussex, UK and in Sofia, Bulgaria. With a heritage of award-winning AAA titles, including the multi-million selling Total War™ series, Creative Assembly continues to build an impressive portfolio of games and world-renowned partnerships; working with Games Workshop on Total War™: WARHAMMER®, Twentieth Century Fox on Alien: Isolation, plus 343 Industries and Microsoft on Halo Wars 2. Creative Assembly has, with their exceptionally talented team of over 700, amassed a wealth of awards, including multiple Best Place to Work awards and recent accolades from BAFTA, Music+Sound and Develop's Industry Excellence awards. www.creative-assembly.com

About Sega Europe Ltd.:
Sega Europe Ltd. is the European Distribution arm of Tokyo, Japan-based SEGA CORPORATION and a worldwide leader in interactive entertainment both inside and outside the home. The company develops and distributes interactive entertainment software products for a variety of hardware platforms including PC, wireless devices, and those manufactured by Nintendo, Microsoft and Sony Interactive Entertainment Europe. SEGA wholly owns the video game development studios Two Point Studios, Creative Assembly, Relic Entertainment, Amplitude Studios, Sports Interactive and HARDlight. Sega Europe's website is located at www.sega.co.uk

About Games Workshop®
Games Workshop® Group PLC (LSE:GAW.L), based in Nottingham, UK, produces the best fantasy miniatures in the world. Games Workshop designs, manufactures, retails, and distributes its range of Warhammer®: Age of Sigmar® and Warhammer® 40,000® games, miniature soldiers, novels and model kits through more than 529 of its own stores (branded Warhammer®), the www.games-workshop.com web store and independent retail channels in more than 50 countries worldwide. More information about Games Workshop and its other, related, brands and product ranges (including our publishing division 'Black Library' and our special resin miniatures studio 'Forge World') can be found at www.games-workshop.com

© Copyright Games Workshop Limited 2021. Warhammer, the Warhammer logo, GW, Games Workshop, The Game of Fantasy Battles, the twin-tailed comet logo, and all associated logos, illustrations, images, names, creatures, races, vehicles, locations, weapons, characters, and the distinctive likeness thereof, are either ® or TM, and/or © Games Workshop Limited, variably registered around the world, and used under licence. Developed by Creative Assembly and published by SEGA. Creative Assembly, the Creative Assembly logo, Total War and the Total War logo are either registered trademarks or trademarks of The Creative Assembly Limited. SEGA and the SEGA logo are either registered trademarks or trademarks of SEGA CORPORATION. SEGA is registered in the U.S. Patent and Trademark Office. All other trademarks, logos and copyrights are property of their respective owners.