Nota de prensa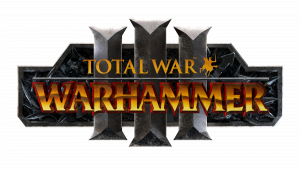 Presentación del Gran Catai en
Total War™: WARHAMMER® III

– Te damos la bienvenida a la tierra de los Dragones Celestiales, los guerreros indomables y las prodigiosas máquinas de guerra –

"El Gran Catai es una tierra en armonía con el mundo que le rodea. Todos los soldados conocen el lugar que ocupan en los grandes planes del Emperador Dragón Celestial. El disciplinado ejército de los Dragones representa la máxima expresión de la perfecta simbiosis entre voluntad y resolución, conocida como la Armonía de Piedra y Acero". 

Puedes ver el nuevo tráiler aquí: 

Señores legendarios
El Gran Catai es una de las civilizaciones más antiguas y poderosas del Mundo de Warhammer, y se ha mantenido prácticamente igual durante miles de años. La gobiernan los descendientes del Emperador Dragón Celestial, unos seres antiguos y poderosos capaces de adoptar forma humana y emplear los misteriosos saberes de la magia conocidos como el Yin y el Yang. 

Miao Ying, la Dragona de la Tormenta, gobierna al norte de Catai y dirige los ejércitos de la Gran Muralla. De carácter frío y distante, lleva siglos reinando sobre las provincias septentrionales después de que su padre, el Emperador Dragón Celestial, le confiase la defensa de las mismas.

Zhao Ming, el Dragón de Hierro, gobierna sobre el oeste de Catai y la Ruta Celeste que lleva a las Montañas de los Lamentos. El Dragón de Hierro, un guerrero curtido en la frontera, está a cargo del límite occidental del imperio y mantiene a raya a los clanes de los desiertos, aunque los otros Dragones pongan en tela de juicio la cordura de su hermano.

Estilo de juego de la raza
Si se pudiera describir a Catai con una única palabra, esta sería "armonía". Los Dragones de Catai y, por extensión, sus ejércitos son ordenadas criaturas que buscan el equilibrio en todas las cosas, incluida la forma en la que libran las guerras. 

A pesar de que los ejércitos del Emperador Dragón son defensivos por naturaleza y están pensados para mantener la posición y pulverizar al enemigo mediante una defensa y una potencia de fuego firmes, el elemento más fundamental de su capacidad bélica consiste en asegurarse de que luchan como un organismo único y eficiente. Cuanto más tiempo consigan mantener esta armonía los ejércitos en el campo de batalla, mayores serán las bonificaciones que desbloqueen.

Lista de ejército
Al tratarse de una de las naciones más sofisticadas en cuanto a tecnología del Viejo Mundo, la máquina de guerra catayana puede convocar a muchas de las unidades más despiadadas y letales que existen. El grueso del ejército está formado por tropas expertas, como los indomables Guerreros de Jade y la Guardia de élite del Dragón Celestial, mientras que los titánicos Centinelas de Terracota, la Brújula de Guerra de Wu-Xing, elaborada con maestría, y los etéreos Jinetes de Grandes Longmas y Longmas de Jade prestan un apoyo devastador. 

Revelaremos más datos sobre el Gran Catai en las próximas semanas. Para obtener más información sobre el anuncio de hoy, visita el blog de Total War o descubre los entresijos de la raza de la mano de los mismísimos creadores en un artículo específico de Warhammer Community redactado por Games Workshop.

---

Más información:
Página de la tienda:
https://store.steampowered.com/app/1142710/Total_War_WARHAMMER_III/
Página web:
https://warhammer3.totalwar.com/
Facebook:
https://www.facebook.com/TotalWar/

About Total War™:
With more than 34.3 million copies sold, Total War is one of the most established and critically acclaimed series in gaming. A drive for historical authenticity and superb gaming quality has helped establish the franchise as one of the most successful PC games of all time. Alongside the core historical-based games, the Total War series has expanded to include free-to-play mobile (Total War Battles™: KINGDOM), fantasy epics (Total War™: WARHAMMER®), and historical snapshots (Total War Saga™: THRONES OF BRITANNIA). www.totalwar.com

About Creative Assembly™:
The Creative Assembly Ltd. is one of Europe's leading games development studios, founded in 1987 and located in West Sussex, UK and in Sofia, Bulgaria. With a heritage of award-winning AAA titles, including the multi-million selling Total War™ series, Creative Assembly continues to build an impressive portfolio of games and world-renowned partnerships; working with Games Workshop on Total War™: WARHAMMER®, Twentieth Century Fox on Alien: Isolation, plus 343 Industries and Microsoft on Halo Wars 2. Creative Assembly has, with their exceptionally talented team of over 700, amassed a wealth of awards, including multiple Best Place to Work awards and recent accolades from BAFTA, Music+Sound and Develop's Industry Excellence awards. www.creative-assembly.com

About SEGA® Europe Ltd.:
SEGA® Europe Ltd. is the European Distribution arm of Tokyo, Japan-based SEGA CORPORATION and a worldwide leader in interactive entertainment both inside and outside the home. The company develops and distributes interactive entertainment software products for a variety of hardware platforms including PC, wireless devices, and those manufactured by Nintendo, Microsoft and Sony Interactive Entertainment Europe. SEGA wholly owns the video game development studios Two Point Studios, Creative Assembly, Relic Entertainment, Amplitude Studios, Sports Interactive and HARDlight. SEGA Europe's website is located at www.sega.co.uk

About Games Workshop®:
Games Workshop® Group PLC (LSE:GAW.L), based in Nottingham, UK, produces the best fantasy miniatures in the world. Games Workshop designs, manufactures, retails, and distributes its range of Warhammer®: Age of Sigmar® and Warhammer® 40,000® games, miniature soldiers, novels and model kits through more than 529 of its own stores (branded Warhammer®), the www.games-workshop.com web store and independent retail channels in more than 50 countries worldwide. More information about Games Workshop and its other, related, brands and product ranges (including our publishing division 'Black Library' and our special resin miniatures studio 'Forge World') can be found at www.games-workshop.com

© Copyright Games Workshop Limited 2021. Warhammer, the Warhammer logo, GW, Games Workshop, The Game of Fantasy Battles, the twin-tailed comet logo, and all associated logos, illustrations, images, names, creatures, races, vehicles, locations, weapons, characters, and the distinctive likeness thereof, are either ® or TM, and/or © Games Workshop Limited, variably registered around the world, and used under license. Developed by Creative Assembly and published by SEGA. Creative Assembly, the Creative Assembly logo, Total War and the Total War logo are either registered trademarks or trademarks of The Creative Assembly Limited. © SEGA. All Rights Reserved. SEGA, the SEGA logo and Total War are either registered trademarks or trademarks of SEGA CORPORATION or its affiliates. SEGA is registered in the U.S. Patent and Trademark Office. All other trademarks, logos and copyrights are property of their respective owners.