Pressemitteilung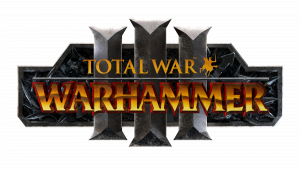 TOTAL WAR™: WARHAMMER®III – GROSSKAISERREICH CATHAY ENTHÜLLT

– WILLKOMMEN IM LAND HIMMLISCHER DRACHEN, UNBEUGSAMER KRIEGER UND KURIOSER KRIEGSMASCHINEN –

"Das Großkaiserreich Cathay existiert in Einklang mit der Welt. Jeder Soldat kennt seine Pflichten, um die erhabenen Plänen des Himmlischen Drachenkaisers umzusetzen. Diese perfekte Balance zwischen Wille und Bereitschaft, auch Harmonie von Stein und Stahl genannt, spiegelt sich in den disziplinierten Armeen der Drachen wider.' 

Zum neuen Trailer: 

Legendäre Kommandanten
Das Großkaiserreich Cathay gehört zu den ältesten und mächtigsten Zivilisationen der Warhammer-Welt und hat sich über tausende von Jahren nur wenig verändert. Es wird von den Kindern des Himmlischen Drachenkaisers regiert, uralten und machtvollen Wesen, die die menschliche Gestalt annehmen und die mysteriöse Magielehre Ying und Yang einsetzen können.

Miao Ying die Sturmdrachin herrscht über das nördliche Cathay und befehligt die Armeen der Großen Bastion. Sie regiert die nördlichen Provinzen bereits seit Jahrhunderten mit Härte und Unnahbarkeit, nachdem ihr die Verteidigung des Gebiets von ihrem Vater, dem Himmlischen Drachenkaiser, aufgetragen wurde.

Zhao Ming der Eisendrache herrscht über das westliche Cathay und die Himmelsstraße, die in die Trauerberge führt. Als erfahrener Grenzkrieger behält der Eisendrache den westlichen Rand des Kaiserreichs im Blick und die Wüstenklans unter Kontrolle, obgleich die anderen Drachen an der geistigen Gesundheit ihres Bruders zweifeln.

Spielstil des Volks
Wenn man Cathay mit einem Wort beschreiben müsste, dann mit "Harmonie". Die Drachen von Cathay, und entsprechend ihre Armeen, sind Kreaturen der Ordnung und streben ein Gleichgewicht in allen Dingen an – auch in ihrer Kriegsführung.

Die Armeen des Drachenkaisers sind defensiv ausgerichtet, damit sich gegnerische Streitkräfte an ihrer entschlossenen Verteidigung und Feuerkraft aufreiben. Das entscheidendste Element ihrer Kriegsanstrengungen ist allerdings ihr Bemühen, gemeinsam wie ein einziger Organismus effizient zu kämpfen. Je länger die Armeen diese Harmonie auf dem Schlachtfeld aufrechterhalten, desto mächtigere Boni schalten sie frei.

Armeeliste
Diese Nation gehört zu den technologisch fortgeschrittensten Ländern der Alten Welt, weshalb die cathayanische Kriegsmaschinerie eine Heerschaar der gnadenlosesten und tödlichsten Einheiten befehligt. Der Kern ihrer Armeen setzt sich aus Spezialtruppen wie den unbeugsamen Jadekriegern und der Wache des Himmlischen Drachen zusammen. Zerstörerische Unterstützung erhalten sie von gigantischen Terrakottawachen, den körperlosen Große-Jade-Longma-Reitern und vom meisterhaft gefertigten Wu-Xing-Kriegskompass.

In den kommenden Wochen werden wir weitere Informationen zum Großkaiserreich Cathay veröffentlichen. Alle Details zur heutigen Enthüllung finden sich im Blog von Total War oder dem Warhammer-Community-Artikel von Games Workshop, in dem die Entwickler selbst über das Volk sprechen.

---

Weitere Informationen:
Shopseite:
https://store.steampowered.com/app/1142710/Total_War_WARHAMMER_III/
Webseite:
https://warhammer3.totalwar.com/
Facebook:
https://www.facebook.com/TotalWar/

About Total War™:
With more than 34.3 million copies sold, Total War is one of the most established and critically acclaimed series in gaming. A drive for historical authenticity and superb gaming quality has helped establish the franchise as one of the most successful PC games of all time. Alongside the core historical-based games, the Total War series has expanded to include free-to-play mobile (Total War Battles™: KINGDOM), fantasy epics (Total War™: WARHAMMER®), and historical snapshots (Total War Saga™: THRONES OF BRITANNIA). www.totalwar.com

About Creative Assembly™:
The Creative Assembly Ltd. is one of Europe's leading games development studios, founded in 1987 and located in West Sussex, UK and in Sofia, Bulgaria. With a heritage of award-winning AAA titles, including the multi-million selling Total War™ series, Creative Assembly continues to build an impressive portfolio of games and world-renowned partnerships; working with Games Workshop on Total War™: WARHAMMER®, Twentieth Century Fox on Alien: Isolation, plus 343 Industries and Microsoft on Halo Wars 2. Creative Assembly has, with their exceptionally talented team of over 700, amassed a wealth of awards, including multiple Best Place to Work awards and recent accolades from BAFTA, Music+Sound and Develop's Industry Excellence awards. www.creative-assembly.com

About SEGA® Europe Ltd.:
SEGA® Europe Ltd. is the European Distribution arm of Tokyo, Japan-based SEGA CORPORATION and a worldwide leader in interactive entertainment both inside and outside the home. The company develops and distributes interactive entertainment software products for a variety of hardware platforms including PC, wireless devices, and those manufactured by Nintendo, Microsoft and Sony Interactive Entertainment Europe. SEGA wholly owns the video game development studios Two Point Studios, Creative Assembly, Relic Entertainment, Amplitude Studios, Sports Interactive and HARDlight. SEGA Europe's website is located at www.sega.co.uk

About Games Workshop®:
Games Workshop® Group PLC (LSE:GAW.L), based in Nottingham, UK, produces the best fantasy miniatures in the world. Games Workshop designs, manufactures, retails, and distributes its range of Warhammer®: Age of Sigmar® and Warhammer® 40,000® games, miniature soldiers, novels and model kits through more than 529 of its own stores (branded Warhammer®), the www.games-workshop.com web store and independent retail channels in more than 50 countries worldwide. More information about Games Workshop and its other, related, brands and product ranges (including our publishing division 'Black Library' and our special resin miniatures studio 'Forge World') can be found at www.games-workshop.com

© Copyright Games Workshop Limited 2021. Warhammer, the Warhammer logo, GW, Games Workshop, The Game of Fantasy Battles, the twin-tailed comet logo, and all associated logos, illustrations, images, names, creatures, races, vehicles, locations, weapons, characters, and the distinctive likeness thereof, are either ® or TM, and/or © Games Workshop Limited, variably registered around the world, and used under license. Developed by Creative Assembly and published by SEGA. Creative Assembly, the Creative Assembly logo, Total War and the Total War logo are either registered trademarks or trademarks of The Creative Assembly Limited. © SEGA. All Rights Reserved. SEGA, the SEGA logo and Total War are either registered trademarks or trademarks of SEGA CORPORATION or its affiliates. SEGA is registered in the U.S. Patent and Trademark Office. All other trademarks, logos and copyrights are property of their respective owners.