Communiqué de Presse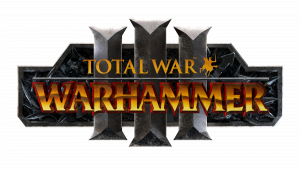 Grand Cathay révélé dans Total War™: WARHAMMER® III

– Bienvenue au pays des Dragons Célestes, des guerriers inflexibles et des extraordinaires machines de guerre –

« Grand Cathay est une terre en harmonie avec le monde qui l'entoure. Chaque soldat connaît sa place dans les grands desseins de l'Empereur Dragon Céleste. Connu sous le nom d'Harmonie de la Pierre et de l'Acier, cet alignement parfait de la détermination et de la volonté s'exprime dans la discipline des armées des Dragons. » 

Regarder la nouvelle bande-annonce ici :

Seigneurs légendaires
Grand Cathay est le berceau de l'une des plus anciennes et des plus puissantes civilisations dans le monde de Warhammer. Pratiquement incontesté pendant des milliers d'années, il est dirigé par les descendants de l'Empereur Dragon Céleste, des êtres anciens et puissants capables de prendre forme humaine et de manipuler les mystérieux domaines magiques connus sous le nom de Yin et Yang. 

Miao Ying, le Dragon de Tempête, règne sur le nord de Cathay et commande les armées du Grand Bastion. Froide et impassible, elle domine les Provinces du Nord depuis des siècles, ayant été chargée de leur défense par son père, l'Empereur Dragon Céleste.

Zhao Ming, le Dragon de Fer, règne sur la partie occidentale de Cathay et la Route Céleste qui mène aux Montagnes des Larmes. Guerrier endurci, le Dragon de Fer veille sur la frontière occidentale de l'Empire et maintient l'ordre au sein des clans du désert, quoique les autres Dragons mettent en doute la santé mentale de leur frère.

Style de jeu de la faction
Si Cathay pouvait être résumé en un mot, ce serait « harmonie ». Les Dragons de Cathay, et par extension leurs armées, sont des créatures de l'ordre, qui cherchent l'équilibre en tout chose – y compris dans la façon dont ils mènent leurs guerres. 

Bien que les armées de l'Empereur Dragon soient d'une nature défensive, conçues pour tenir leurs positions et épuiser l'ennemi par leur défense inébranlable et leur puissance de feu, combattre tel un organisme unique et redoutable d'efficacité est l'élément le plus essentiel de leur art martial. Plus les armées parviennent à maintenir cette harmonie longtemps sur le champ de bataille, plus elles peuvent débloquer de bonus importants.

Unités d'armée
En tant que l'une des nations du Vieux Monde les plus sophistiquées en matière de technologie, la machine de guerre cathayenne peut faire appel à une myriade d'unités plus impitoyables et mortelles les unes que les autres. L'armée est principalement organisée autour de troupes expertes telles que les inflexibles Guerriers de Jade et les Gardes d'élite du Dragon Céleste, tandis qu'un soutien critique peut être apporté par les titanesques Sentinelles de Terre cuite, la Boussole de guerre Wu-Xing magistralement ouvragée et les Grands Chevaucheurs éthérés de Longma. 

D'autres informations seront disponibles au sujet de Grand Cathay pendant les semaines à venir. Pour plus d'informations sur les révélations d'aujourd'hui, consultez le blog de Total War ou obtenez directement des renseignements sur cette faction auprès des créateurs eux-mêmes, grâce à l'article de Games Workshop qui lui est consacré sur Warhammer Community.

---

Plus d'infos :
Page du magasin : 
https://store.steampowered.com/app/1142710/Total_War_WARHAMMER_III/
Site web : 
https://warhammer3.totalwar.com/
Facebook : 
https://www.facebook.com/TotalWar/

About Total War™:
With more than 34.3 million copies sold, Total War is one of the most established and critically acclaimed series in gaming. A drive for historical authenticity and superb gaming quality has helped establish the franchise as one of the most successful PC games of all time. Alongside the core historical-based games, the Total War series has expanded to include free-to-play mobile (Total War Battles™: KINGDOM), fantasy epics (Total War™: WARHAMMER®), and historical snapshots (Total War Saga™: THRONES OF BRITANNIA). www.totalwar.com

About Creative Assembly™:
The Creative Assembly Ltd. is one of Europe's leading games development studios, founded in 1987 and located in West Sussex, UK and in Sofia, Bulgaria. With a heritage of award-winning AAA titles, including the multi-million selling Total War™ series, Creative Assembly continues to build an impressive portfolio of games and world-renowned partnerships; working with Games Workshop on Total War™: WARHAMMER®, Twentieth Century Fox on Alien: Isolation, plus 343 Industries and Microsoft on Halo Wars 2. Creative Assembly has, with their exceptionally talented team of over 700, amassed a wealth of awards, including multiple Best Place to Work awards and recent accolades from BAFTA, Music+Sound and Develop's Industry Excellence awards. www.creative-assembly.com

About SEGA® Europe Ltd.:
SEGA® Europe Ltd. is the European Distribution arm of Tokyo, Japan-based SEGA CORPORATION and a worldwide leader in interactive entertainment both inside and outside the home. The company develops and distributes interactive entertainment software products for a variety of hardware platforms including PC, wireless devices, and those manufactured by Nintendo, Microsoft and Sony Interactive Entertainment Europe. SEGA wholly owns the video game development studios Two Point Studios, Creative Assembly, Relic Entertainment, Amplitude Studios, Sports Interactive and HARDlight. SEGA Europe's website is located at www.sega.co.uk

About Games Workshop®:
Games Workshop® Group PLC (LSE:GAW.L), based in Nottingham, UK, produces the best fantasy miniatures in the world. Games Workshop designs, manufactures, retails, and distributes its range of Warhammer®: Age of Sigmar® and Warhammer® 40,000® games, miniature soldiers, novels and model kits through more than 529 of its own stores (branded Warhammer®), the www.games-workshop.com web store and independent retail channels in more than 50 countries worldwide. More information about Games Workshop and its other, related, brands and product ranges (including our publishing division 'Black Library' and our special resin miniatures studio 'Forge World') can be found at www.games-workshop.com

© Copyright Games Workshop Limited 2021. Warhammer, the Warhammer logo, GW, Games Workshop, The Game of Fantasy Battles, the twin-tailed comet logo, and all associated logos, illustrations, images, names, creatures, races, vehicles, locations, weapons, characters, and the distinctive likeness thereof, are either ® or TM, and/or © Games Workshop Limited, variably registered around the world, and used under license. Developed by Creative Assembly and published by SEGA. Creative Assembly, the Creative Assembly logo, Total War and the Total War logo are either registered trademarks or trademarks of The Creative Assembly Limited. © SEGA. All Rights Reserved. SEGA, the SEGA logo and Total War are either registered trademarks or trademarks of SEGA CORPORATION or its affiliates. SEGA is registered in the U.S. Patent and Trademark Office. All other trademarks, logos and copyrights are property of their respective owners.