Press Release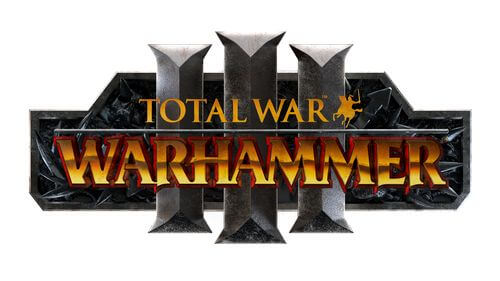 Enter the world of Kislev in Total War: WARHAMMER III

– Welcome to the land of Deadly Ice Witches, Monstrous Bear Cavalry and Gargantuan Elemental Beasts –

The Kingdom of Kislev, sometimes known as the realm of the Ice Queen, is the most northerly human civilization within the Old World. A powerful and war-driven nation, its inhabitants are wolf-tough and self-reliant warriors, valiant and determined in the defense of their homeland.


Watch their race introduction trailer here:


Tzarina Katarin
Tzarina Katarin Bokha, the Ice Queen of Kislev, is one of the most powerful Ice Witches to have ever lived. Alongside her innate magical prowess, she relies upon proficient hand-to-hand combat skills that are elevated by her magical sword, Frostfang, which can fell even mighty beasts with a single blow.

"You feel her aura before you see her. You breathe clouds, there's a stinging chill in the air, and then she arrives, compassionate… regal… beautiful…. deadly." – Boyar Drulz 

Playstyle
After centuries of brutal warfare and incomprehensible sacrifices, the Kislevite army has evolved into versatile war machine. They excel at drawing in enemy troops in the hope of them losing cohesion and strength and seek to crush them in a final devastating clash, where their hybrid missile infantry will stand firm as an anvil of brave troops while their cavalry hammer into the flanks of the enemy. They make use of deadly lores of magic to control the battlefield and accentuate their strengths.

The Lores of Ice & Tempest
There are two lores of magic wielded by the Ice Witches and Frost Maidens of Kislev: Ice and Tempest. The first is the raw, murderous power of cold, harnessed as a weapon, from frozen ground that binds to the foe's feet to lances of icy death. The second is power over weather, which has an emphasis on wintery effects such as the ability to conjure furious blizzards in battle. 

More Information
Alongside Khorne, Nurgle, Tzeentch, Slaanesh, Cathay, and some yet-to-be revealed races and secrets, Kislev are the first Total War: WARHAMMER III race to be shown in detail. More information on their roster, legendary lords, and showcase units can be found on the Total War social media channels and website beginning tomorrow, May 19th. 

---

About Total War™
With more than 34.3 million copies sold, Total War is one of the most established and critically acclaimed series in gaming. A drive for historical authenticity and superb gaming quality has helped establish the franchise as one of the most successful PC games of all time. Alongside the core historical-based games, the Total War series has expanded to include free-to-play mobile (Total War Battles™: KINGDOM), fantasy epics (Total War™: WARHAMMER®), and historical snapshots (Total War Saga™: THRONES OF BRITANNIA). www.totalwar.com

About Creative Assembly™
The Creative Assembly Ltd. is one of Europe's leading games development studios, founded in 1987 and located in West Sussex, UK and in Sofia, Bulgaria. With a heritage of award-winning AAA titles, including the multi-million selling Total War™ series, Creative Assembly continues to build an impressive portfolio of games and world-renowned partnerships; working with Games Workshop on Total War™: WARHAMMER®, Twentieth Century Fox on Alien: Isolation, plus 343 Industries and Microsoft on Halo Wars 2. Creative Assembly has, with their exceptionally talented team of over 700, amassed a wealth of awards, including multiple Best Place to Work awards and recent accolades from BAFTA, Music+Sound and Develop's Industry Excellence awards. www.creative-assembly.com

About SEGA® Europe Ltd.
SEGA® Europe Ltd. is the European Distribution arm of Tokyo, Japan-based SEGACORPORATION, and a worldwide leader in interactive entertainment both inside and outside the home. The company develops and distributes interactive entertainment software products for a variety of hardware platforms including PC, wireless devices, and those manufactured by Nintendo, Microsoft and Sony Interactive Entertainment Europe. SEGA wholly owns the video game development studios Two Point Studios, Creative Assembly, Relic Entertainment, Amplitude Studios, Sports Interactive and HARDlight. SEGA Europe's website is located at www.sega.co.uk

About Games Workshop®
Games Workshop® Group PLC (LSE:GAW.L), based in Nottingham, UK, produces the best fantasy miniatures in the world. Games Workshop designs, manufactures, retails, and distributes its range of Warhammer®: Age of Sigmar® and Warhammer® 40,000® games, miniature soldiers, novels and model kits through more than 529 of its own stores (branded Warhammer®), the www.games-workshop.com web store and independent retail channels in more than 50 countries worldwide. More information about Games Workshop and its other, related, brands and product ranges (including our publishing division 'Black Library' and our special resin miniatures studio 'Forge World') can be found at www.games-workshop.com

© Copyright Games Workshop Limited 2021. Warhammer, the Warhammer logo, GW, Games Workshop, The Game of Fantasy Battles, the twintailed comet logo, and all associated logos, illustrations, images, names, creatures, races, vehicles, locations, weapons, characters, and the distinctive likeness thereof, are either ® or TM, and/or © Games Workshop Limited, variably registered around the world, and used under licence. Developed by Creative Assembly and published by SEGA. Creative Assembly, the Creative Assembly logo, Total War and the Total War logo are either registered trademarks or trademarks of The Creative Assembly Limited. © SEGA. All Rights Reserved. SEGA, the SEGA logo and Total War are either registered trademarks or trademarks of SEGA CORPORATION or its affiliates. SEGA is registered in the U.S. Patent and Trademark Office. All other trademarks, logos and copyrights are property of their respective owners.