Comunicato Stampa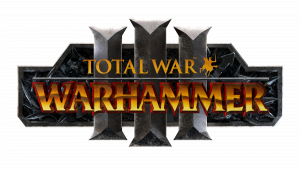 Svelato il gameplay del Grande Catai per
Total War: WARHAMMER III

– Eterni nemici si scontrano per il dominio del Grande Bastione –

Ammira la prodigiosa macchina da guerra del Grande Catai mentre difende il leggendario Grande Bastione nell'ultimo video di gameplay di Total War™: WARHAMMER® III. Kairos Tessifato, Demone Maggiore di Tzeentch, invia le sue imperscrutabili orde all'assalto e il Drago della Tempesta deve montare una difesa incrollabile per proteggere l'impero del padre. 

Per guardare lo scontro tra questi eterni nemici, clicca qui: 

Il Grande Bastione:

Il Grande Bastione è un eterno simbolo di sfida e riscatto che da millenni protegge il Grande Catai dalla furia degli dei del Caos. È una muraglia titanica, praticamente impenetrabile, infusa di una magia antica, che si estende lungo tutto il confine settentrionale dell'Impero del Drago Celeste, oltre il quale si trovano le Desolazioni del Caos. Formato da tre portali di ingresso, questo insediamento speciale può contare su catene di edifici ed editti specifici, e può anche essere potenziato ulteriormente dalla grandiosa Bussola di Wu Xing, la quale incanala i Venti della Magia in suo aiuto e permette di godere di bonus maggiori in campagna e in battaglia. 

Quando difendono questo grande insediamento, i giocatori possono ricorrere a nuove funzioni che permettono maggiore sinergia strategica tra i vari elementi di gioco. Per esempio, è possibile disseminare l'interno dell'insediamento di barricate e torri, così da creare dei corridoi di morte per il nemico, nel caso in cui riuscisse ad aprirsi una breccia nelle mura esterne. 

Tzeentch:

Tra tutti gli dei del Caos, solo Tzeentch è riuscito ad avere un minimo di presa sul Grande Catai. Il Manipolatore di Destini si è infiltrato in aspetti della società del Catai che neanche le tattiche più elaborate dei suoi fratelli hanno potuto scalfire. Ineguagliabile in materia di abilità magica e sotterfugi, egli ha infuso il suo potere nei suoi servitori, affinché seminino distruzione nel mondo dei mortali. 

Altre informazioni su Tzeentch e il suo Lord leggendario, Kairos Tessifato, saranno svelate a breve. 

Ulteriori informazioni:

---

About Total War™:
With more than 34.3 million copies sold, Total War is one of the most established and critically acclaimed series in gaming. A drive for historical authenticity and superb gaming quality has helped establish the franchise as one of the most successful PC games of all time. Alongside the core historical-based games, the Total War series has expanded to include free-to-play mobile (Total War Battles™: KINGDOM), fantasy epics (Total War™: WARHAMMER®), and historical snapshots (Total War Saga™: THRONES OF BRITANNIA). www.totalwar.com

About Creative Assembly™:
The Creative Assembly Ltd. is one of Europe's leading games development studios, founded in 1987 and located in West Sussex, UK and in Sofia, Bulgaria. With a heritage of award-winning AAA titles, including the multi-million selling Total War™ series, Creative Assembly continues to build an impressive portfolio of games and world-renowned partnerships; working with Games Workshop on Total War™: WARHAMMER®, Twentieth Century Fox on Alien: Isolation, plus 343 Industries and Microsoft on Halo Wars 2. Creative Assembly has, with their exceptionally talented team of over 700, amassed a wealth of awards, including multiple Best Place to Work awards and recent accolades from BAFTA, Music+Sound and Develop's Industry Excellence awards. www.creative-assembly.com

About Sega Europe Ltd.:
Sega Europe Ltd. is the European Distribution arm of Tokyo, Japan-based SEGA CORPORATION and a worldwide leader in interactive entertainment both inside and outside the home. The company develops and distributes interactive entertainment software products for a variety of hardware platforms including PC, wireless devices, and those manufactured by Nintendo, Microsoft and Sony Interactive Entertainment Europe. SEGA wholly owns the video game development studios Two Point Studios, Creative Assembly, Relic Entertainment, Amplitude Studios, Sports Interactive and HARDlight. Sega Europe's website is located at www.sega.co.uk

About Games Workshop®
Games Workshop® Group PLC (LSE:GAW.L), based in Nottingham, UK, produces the best fantasy miniatures in the world. Games Workshop designs, manufactures, retails, and distributes its range of Warhammer®: Age of Sigmar® and Warhammer® 40,000® games, miniature soldiers, novels and model kits through more than 529 of its own stores (branded Warhammer®), the www.games-workshop.com web store and independent retail channels in more than 50 countries worldwide. More information about Games Workshop and its other, related, brands and product ranges (including our publishing division 'Black Library' and our special resin miniatures studio 'Forge World') can be found at www.games-workshop.com

© Copyright Games Workshop Limited 2021. Warhammer, the Warhammer logo, GW, Games Workshop, The Game of Fantasy Battles, the twin-tailed comet logo, and all associated logos, illustrations, images, names, creatures, races, vehicles, locations, weapons, characters, and the distinctive likeness thereof, are either ® or TM, and/or © Games Workshop Limited, variably registered around the world, and used under licence. Developed by Creative Assembly and published by SEGA. Creative Assembly, the Creative Assembly logo, Total War and the Total War logo are either registered trademarks or trademarks of The Creative Assembly Limited. SEGA and the SEGA logo are either registered trademarks or trademarks of SEGA CORPORATION. SEGA is registered in the U.S. Patent and Trademark Office. All other trademarks, logos and copyrights are property of their respective owners.