Press Release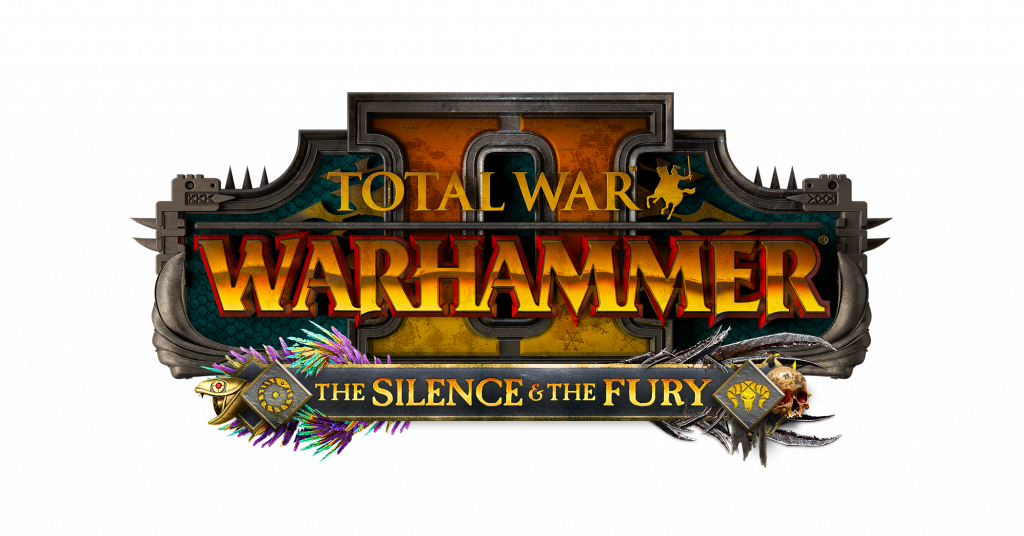 The Silence & The Fury comes to Total War: WARHAMMER II on July 14th

The Silence & The Fury is the final Total War™: WARHAMMER® II Lords Pack and is set to go out with a FANG! as Taurox of the Beastmen takes on Oxyotl of the Lizardmen in a clash to determine the fate of the New World. When the Silence meets the Fury in a final confrontation, who will prevail?  

Watch the announcement trailer here: 

Legendary Lords:
Formed of living brass, the rage-filled Doombull Taurox is nigh-on invincible – save for one area on his gargantuan neck. The Chaos gods whisper to him of a ritual which can eliminate this weakness, but the promises of the ruinous powers are seldom what they seem… 

Meanwhile Oxyotl, the revered Chameleon Skink and master of stealth, scents the machinations of Chaos and rallies his cohorts. Taurox must be stopped at all costs, lest a new tide of Chaos sweeps the world. 

Each leads their own faction and features new characters, units, unique gameplay mechanics and narrative objectives.

New Units:
Charging into battle alongside their lords are several new units to bolster both the Beastmen and Lizardmen ranks. Standout units include the grotesque Jabberslythe which is an unholy fusion of multiple monsters, the gargantuan multi-limbed Ghorgon, and the ferocious twin-tailed Troglodon.

Free Content:
A deadly assortment of free content will be coming alongside this pack. This includes a brand-new Legendary Lord for the Dwarfs, an additional Hero for the Beastmen and some brutish mercenaries who will be recruitable in-game should your destructive exploits catch their attention. 

More information about this content will be revealed very soon. 

Old World Update:
Last but not least, this Lords Pack also ushers in Old World Updates for both the Beastmen and Dwarf races. This update dramatically overhauls numerous features for both races, meaning their campaigns are more fun, engaging and offer a more lore-thentic experience. 

More details on The Silence & The Fury can be found on the Total War FAQ here. 

---

About Creative Assembly™
The Creative Assembly Ltd. is one of Europe's leading games development studios, founded in 1987 and located in West Sussex, UK and in Sofia, Bulgaria. With a heritage of award-winning AAA titles, including the multi-million selling Total War™ series, Creative Assembly continues to build an impressive portfolio of games and world-renowned partnerships; working with Games Workshop on Total War™: WARHAMMER®, Twentieth Century Fox on Alien: Isolation, plus 343 Industries and Microsoft on Halo Wars 2. Creative Assembly has, with their exceptionally talented team of over 700, amassed a wealth of awards, including multiple Best Place to Work awards and recent accolades from BAFTA, Music+Sound and Develop's Industry Excellence awards. www.creative-assembly.com

About SEGA® Europe Ltd.
SEGA® Europe Ltd. is the European Distribution arm of Tokyo, Japan-based SEGA CORPORATION and a worldwide leader in interactive entertainment both inside and outside the home. The company develops and distributes interactive entertainment software products for a variety of hardware platforms including PC, wireless devices, and those manufactured by Nintendo, Microsoft and Sony Interactive Entertainment Europe. SEGA wholly owns the video game development studios Two Point Studios, Creative Assembly, Relic Entertainment, Amplitude Studios, Sports Interactive and HARDlight. SEGA Europe's website is located at www.sega.co.uk

About Games Workshop®
Games Workshop® Group PLC (LSE:GAW.L), based in Nottingham, UK, produces the best fantasy miniatures in the world. Games Workshop designs, manufactures, retails, and distributes its range of Warhammer®: Age of Sigmar® and Warhammer® 40,000® games, miniature soldiers, novels and model kits through more than 529 of its own stores (branded Warhammer®), the www.games-workshop.com web store and independent retail channels in more than 50 countries worldwide. More information about Games Workshop and its other, related, brands and product ranges (including our publishing division 'Black Library' and our special resin miniatures studio 'Forge World') can be found at www.games-workshop.com

© Copyright Games Workshop Limited 2021. Warhammer, the Warhammer logo, GW, Games Workshop, The Game of Fantasy Battles, the twintailed comet logo, and all associated logos, illustrations, images, names, creatures, races, vehicles, locations, weapons, characters, and the distinctive likeness thereof, are either ® or TM, and/or © Games Workshop Limited, variably registered around the world, and used under licence. Developed by Creative Assembly and published by SEGA. Creative Assembly, the Creative Assembly logo, Total War and the Total War logo are either registered trademarks or trademarks of The Creative Assembly Limited. © SEGA. All Rights Reserved. SEGA, the SEGA logo and Total War are either registered trademarks or trademarks of SEGA CORPORATION or its affiliates. SEGA is registered in the U.S. Patent and Trademark Office. All other trademarks, logos and copyrights are property of their respective owners.