Nota de prensa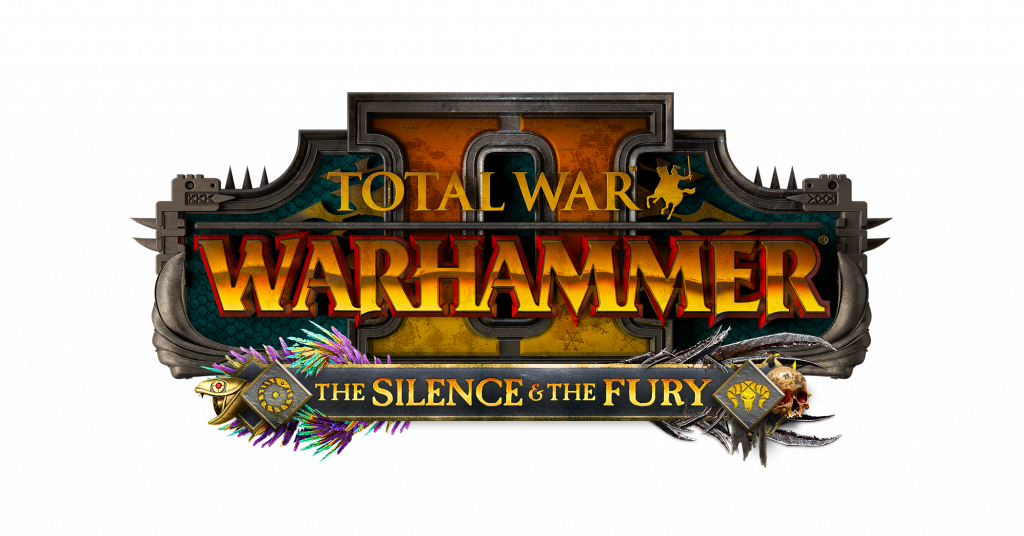 The Silence & The Fury llega a Total War: WARHAMMER II el 14 de julio

The Silence & The Fury es el último pack de Señores de Total War: WARHAMMER II y no cabe duda de que el enfrentamiento entre Taurox, de los Hombres Bestia, y Oxyotl, de los Hombres Lagarto, para determinar el destino del Nuevo Mundo causará sensación. Cuando el silencio y la furia se encuentren en una batalla final, ¿cuál de ellos prevalecerá?  

Puedes ver el tráiler de anuncio aquí: 

Señores legendarios:
Taurox, el Minotauro de la Condenación lleno de rabia y hecho de bronce vivo, es prácticamente invencible, salvo por una zona de su gigantesco cuello. Los Dioses del Caos le susurran que hay un ritual que puede eliminar esta debilidad, pero las promesas de los Poderes Ruinosos rara vez son lo que parecen… 

Por su parte, Oxyotl, el venerado Eslizón Camaleón y maestro del sigilo, detecta las maquinaciones del Caos y reúne a sus cohortes. Hay que detener a Taurox a toda costa, no sea que una nueva marea de Caos arrase el mundo. 

Cada uno lidera su propia facción e introduce unidades y personajes nuevos, así como mecánicas de juego y objetivos narrativos únicos.

Nuevas unidades:
Varias unidades nuevas acompañan a sus señores a la batalla para reforzar tanto las filas de los Hombres Bestia como las de los Hombres Lagarto. Entre las unidades destacadas se incluyen los grotescos Escuerzos Alados, una fusión impía de varios monstruos, las gigantescas Gorgonas con sus múltiples extremidades y los feroces Troglodones de dos colas.

Contenido gratuito:
A este pack se le sumará un mortífero surtido de contenido gratuito que incluye un nuevo Señor legendario para los Enanos, un héroe adicional para los Hombres Bestia y algunos mercenarios muy brutos a los que podrás reclutar en el juego si tus destructivas hazañas consiguen llamar su atención. 

Dentro de muy poco revelaremos más información sobre dicho contenido. 

Actualización del Viejo Mundo:
Por último, aunque no por ello menos importante, este pack de Señores también introduce actualizaciones del Viejo Mundo tanto para los Hombres Bestia como para los Enanos. Esto conlleva un cambio drástico en numerosas características para ambas razas, lo que hace que las campañas sean más entretenidas y ofrezcan una experiencia con un trasfondo más auténtico. 

Consulta aquí las preguntas frecuentes de Total War para obtener más información sobre The Silence & The Fury. 

---

About Creative Assembly™
The Creative Assembly Ltd. is one of Europe's leading games development studios, founded in 1987 and located in West Sussex, UK and in Sofia, Bulgaria. With a heritage of award-winning AAA titles, including the multi-million selling Total War™ series, Creative Assembly continues to build an impressive portfolio of games and world-renowned partnerships; working with Games Workshop on Total War™: WARHAMMER®, Twentieth Century Fox on Alien: Isolation, plus 343 Industries and Microsoft on Halo Wars 2. Creative Assembly has, with their exceptionally talented team of over 700, amassed a wealth of awards, including multiple Best Place to Work awards and recent accolades from BAFTA, Music+Sound and Develop's Industry Excellence awards. www.creative-assembly.com

About SEGA® Europe Ltd.
SEGA® Europe Ltd. is the European Distribution arm of Tokyo, Japan-based SEGA CORPORATION and a worldwide leader in interactive entertainment both inside and outside the home. The company develops and distributes interactive entertainment software products for a variety of hardware platforms including PC, wireless devices, and those manufactured by Nintendo, Microsoft and Sony Interactive Entertainment Europe. SEGA wholly owns the video game development studios Two Point Studios, Creative Assembly, Relic Entertainment, Amplitude Studios, Sports Interactive and HARDlight. SEGA Europe's website is located at www.sega.co.uk

About Games Workshop®
Games Workshop® Group PLC (LSE:GAW.L), based in Nottingham, UK, produces the best fantasy miniatures in the world. Games Workshop designs, manufactures, retails, and distributes its range of Warhammer®: Age of Sigmar® and Warhammer® 40,000® games, miniature soldiers, novels and model kits through more than 529 of its own stores (branded Warhammer®), the www.games-workshop.com web store and independent retail channels in more than 50 countries worldwide. More information about Games Workshop and its other, related, brands and product ranges (including our publishing division 'Black Library' and our special resin miniatures studio 'Forge World') can be found at www.games-workshop.com

© Copyright Games Workshop Limited 2021. Warhammer, the Warhammer logo, GW, Games Workshop, The Game of Fantasy Battles, the twintailed comet logo, and all associated logos, illustrations, images, names, creatures, races, vehicles, locations, weapons, characters, and the distinctive likeness thereof, are either ® or TM, and/or © Games Workshop Limited, variably registered around the world, and used under licence. Developed by Creative Assembly and published by SEGA. Creative Assembly, the Creative Assembly logo, Total War and the Total War logo are either registered trademarks or trademarks of The Creative Assembly Limited. © SEGA. All Rights Reserved. SEGA, the SEGA logo and Total War are either registered trademarks or trademarks of SEGA CORPORATION or its affiliates. SEGA is registered in the U.S. Patent and Trademark Office. All other trademarks, logos and copyrights are property of their respective owners.