Comunicato Stampa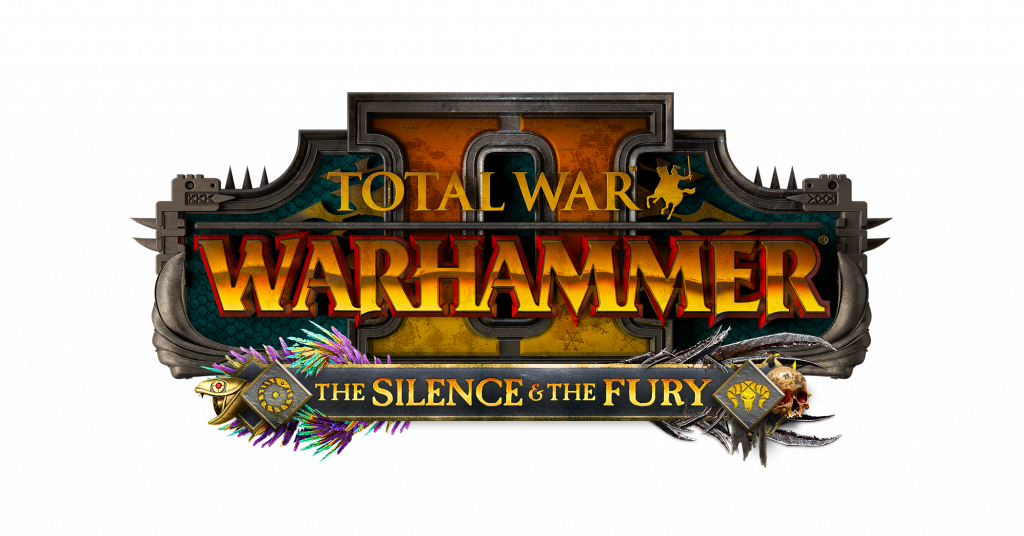 The Silence & The Fury arriva su Total War: WARHAMMER II il 14 luglio

The Silence & The Fury è l'ultimo pacchetto lord di Total War: WARHAMMER II in cui Taurox degli Uominibestia e Oxyotl degli Uomini Lucertola si affronteranno a colpi di zanne e scaglie per decidere il fato del Nuovo Mondo. Nello scontro finale tra silenzio e furia, chi sarà a prevalere?  

Guarda il trailer di annuncio qui:

Lord leggendari:
Fatto di ottone vivo, Taurox, il Grande Minotauro furente, è praticamente invulnerabile, tranne che su parte del suo gigantesco collo. Gli dei del Caos gli sussurrano di un rituale in grado di eliminare questo punto debole, ma le promesse dei Poteri Perniciosi sono raramente quello che sembrano… 

Nel mentre, Oxyotl, riverito Scinco Camaleonte e maestro di furtività, fiuta i complotti del Caos e raduna le sue coorti. Taurox deve essere fermato a tutti i costi, altrimenti una nuova ondata di Caos si abbatterà sul mondo. 

Ognuno a capo della propria fazione, con nuovi personaggi, unità, nuove dinamiche di gioco e obiettivi di narrazione.

Nuove unità:
Molte, nuove unità rimpinguano i ranghi degli Uominibestia e degli Uomini Lucertola, lanciandosi in battaglia al fianco dei loro Lord. Tra le fila di queste unità straordinarie sono presenti il grottesco Jabberslythe, empia fusione di svariati mostri, il gigantesco Ecatombe dai molteplici arti e il feroce Troglodonte a due code.

Contenuti gratuiti:
Un assortimento letale di contenuti gratuiti accompagnerà questo pacchetto. Questo includerà un Lord leggendario dei Nani nuovo di zecca, un Eroe aggiuntivo degli Uominibestia e dei brutali mercenari che saranno reclutabili nel gioco se le tue imprese distruttive attireranno la loro attenzione. 

Ulteriori informazioni su questi contenuti saranno presto disponibili. 

Il Vecchio Mondo si aggiorna:
Dulcis in fundo, questo pacchetto lord porta con sé degli aggiornamenti del Vecchio Mondo per gli Uominibestia e i Nani. Questo aggiornamento rinnoverà drasticamente numerose caratteristiche di entrambe le razze, rendendo le loro campagne più divertenti, impegnative e offrendo un'esperienza di gioco più autentica. 

Per ulteriori dettagli su The Silence & The Fury, consulta le FAQ di Total War qui. 

---

About Creative Assembly™
The Creative Assembly Ltd. is one of Europe's leading games development studios, founded in 1987 and located in West Sussex, UK and in Sofia, Bulgaria. With a heritage of award-winning AAA titles, including the multi-million selling Total War™ series, Creative Assembly continues to build an impressive portfolio of games and world-renowned partnerships; working with Games Workshop on Total War™: WARHAMMER®, Twentieth Century Fox on Alien: Isolation, plus 343 Industries and Microsoft on Halo Wars 2. Creative Assembly has, with their exceptionally talented team of over 700, amassed a wealth of awards, including multiple Best Place to Work awards and recent accolades from BAFTA, Music+Sound and Develop's Industry Excellence awards. www.creative-assembly.com

About SEGA® Europe Ltd.
SEGA® Europe Ltd. is the European Distribution arm of Tokyo, Japan-based SEGA CORPORATION and a worldwide leader in interactive entertainment both inside and outside the home. The company develops and distributes interactive entertainment software products for a variety of hardware platforms including PC, wireless devices, and those manufactured by Nintendo, Microsoft and Sony Interactive Entertainment Europe. SEGA wholly owns the video game development studios Two Point Studios, Creative Assembly, Relic Entertainment, Amplitude Studios, Sports Interactive and HARDlight. SEGA Europe's website is located at www.sega.co.uk

About Games Workshop®
Games Workshop® Group PLC (LSE:GAW.L), based in Nottingham, UK, produces the best fantasy miniatures in the world. Games Workshop designs, manufactures, retails, and distributes its range of Warhammer®: Age of Sigmar® and Warhammer® 40,000® games, miniature soldiers, novels and model kits through more than 529 of its own stores (branded Warhammer®), the www.games-workshop.com web store and independent retail channels in more than 50 countries worldwide. More information about Games Workshop and its other, related, brands and product ranges (including our publishing division 'Black Library' and our special resin miniatures studio 'Forge World') can be found at www.games-workshop.com

© Copyright Games Workshop Limited 2021. Warhammer, the Warhammer logo, GW, Games Workshop, The Game of Fantasy Battles, the twintailed comet logo, and all associated logos, illustrations, images, names, creatures, races, vehicles, locations, weapons, characters, and the distinctive likeness thereof, are either ® or TM, and/or © Games Workshop Limited, variably registered around the world, and used under licence. Developed by Creative Assembly and published by SEGA. Creative Assembly, the Creative Assembly logo, Total War and the Total War logo are either registered trademarks or trademarks of The Creative Assembly Limited. © SEGA. All Rights Reserved. SEGA, the SEGA logo and Total War are either registered trademarks or trademarks of SEGA CORPORATION or its affiliates. SEGA is registered in the U.S. Patent and Trademark Office. All other trademarks, logos and copyrights are property of their respective owners.