Communiqué de Presse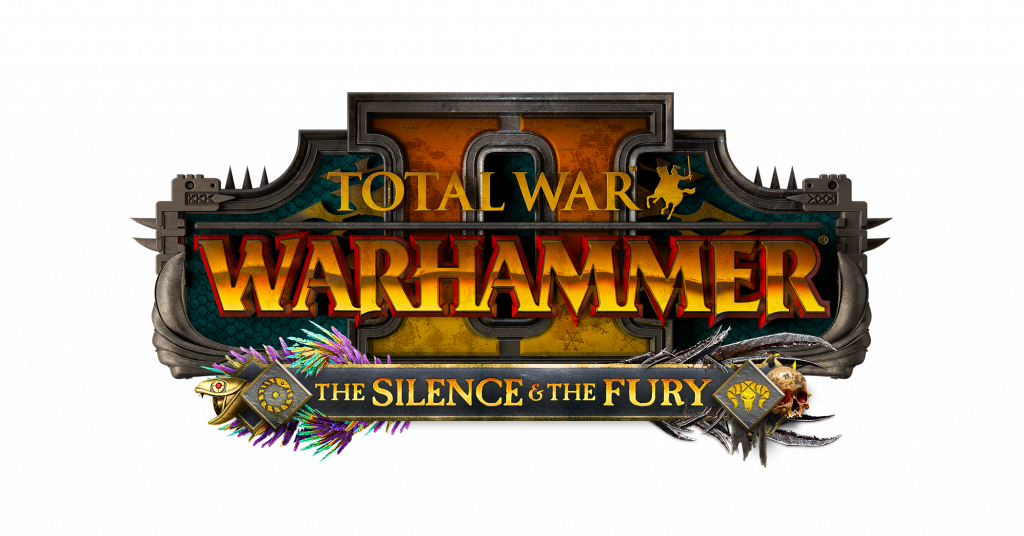 The Silence & The Fury arrive dans Total War: WARHAMMER II le 14 juillet

The Silence & The Fury est l'ultime pack de seigneurs de Total War: WARHAMMER II, et il promet une conclusion tout en beauté et en crocs, tandis que Taurox des Hommes-bêtes et Oxyotl des Hommes-lézards s'affrontent pour savoir qui déterminera le destin du Nouveau Monde. Du Silence ou de la Fureur, qui remportera cette ultime confrontation ?  

Regardez la bande-annonce ici :

Seigneurs légendaires :
Ce Seigneur Minotaure enragé du nom de Taurox est presque invincible, mais il existe un endroit sur son cou gargantuesque où sa peau d'airain vivant peut être transpercée. Les Dieux du Chaos lui susurrent qu'il existe un rituel en mesure d'éliminer cette faiblesse, mais les promesses des Puissances de la Ruine sont souvent trompeuses… 

Pendant ce temps, Oxyotl, Skink caméléon révéré et maître en matière de furtivité, pressent les machinations du Chaos et rassemble ses cohortes. Taurox doit être arrêté à tout prix, avant qu'une nouvelle vague de Chaos ne submerge le monde. 

Ces Seigneurs dirigent chacun leur faction respective et vous pourrez découvrir de nouveaux personnages, de nouvelles unités, de nouveaux objectifs narratifs et de nouvelles mécaniques de jeu uniques.

Nouvelles unités :
S'élançant dans la bataille aux côtés de leurs seigneurs, plusieurs nouvelles unités viennent renforcer les rangs des Hommes-bêtes comme des Hommes-lézards. Parmi les unités exceptionnelles, on retrouve le grotesque Jabberslythe qui consiste en une fusion impie de plusieurs monstres, le gargantuesque Ghorgon aux nombreux membres, et le féroce Troglodon à deux queues.

Contenu gratuit :
Un assortiment redoutable de contenu gratuit accompagnera ce pack. Celui-ci inclut un tout nouveau Seigneur légendaire pour les Nains, un Héros supplémentaire pour les Hommes-bêtes, et quelques mercenaires brutaux qui pourront être recrutés en jeu si vos exploits destructeurs venaient à attirer leur attention. 

Des informations supplémentaires à propos de ce contenu vous seront révélées très bientôt. 

Mise à jour du Vieux Monde :
Enfin, ce pack de seigneurs inaugure également des mises à jour du Vieux Monde pour les races des Hommes-bêtes et des Nains. Cette mise à jour est une refonte drastique de nombreuses fonctionnalités pour les deux races, ce qui signifie que leurs campagnes sont plus amusantes, plus engageantes et offrent une expérience plus authentique. 

Vous trouverez plus d'informations sur The Silence & The Fury sur la FAQ de Total War ici. 

---

About Creative Assembly™
The Creative Assembly Ltd. is one of Europe's leading games development studios, founded in 1987 and located in West Sussex, UK and in Sofia, Bulgaria. With a heritage of award-winning AAA titles, including the multi-million selling Total War™ series, Creative Assembly continues to build an impressive portfolio of games and world-renowned partnerships; working with Games Workshop on Total War™: WARHAMMER®, Twentieth Century Fox on Alien: Isolation, plus 343 Industries and Microsoft on Halo Wars 2. Creative Assembly has, with their exceptionally talented team of over 700, amassed a wealth of awards, including multiple Best Place to Work awards and recent accolades from BAFTA, Music+Sound and Develop's Industry Excellence awards. www.creative-assembly.com

About SEGA® Europe Ltd.
SEGA® Europe Ltd. is the European Distribution arm of Tokyo, Japan-based SEGA CORPORATION and a worldwide leader in interactive entertainment both inside and outside the home. The company develops and distributes interactive entertainment software products for a variety of hardware platforms including PC, wireless devices, and those manufactured by Nintendo, Microsoft and Sony Interactive Entertainment Europe. SEGA wholly owns the video game development studios Two Point Studios, Creative Assembly, Relic Entertainment, Amplitude Studios, Sports Interactive and HARDlight. SEGA Europe's website is located at www.sega.co.uk

About Games Workshop®
Games Workshop® Group PLC (LSE:GAW.L), based in Nottingham, UK, produces the best fantasy miniatures in the world. Games Workshop designs, manufactures, retails, and distributes its range of Warhammer®: Age of Sigmar® and Warhammer® 40,000® games, miniature soldiers, novels and model kits through more than 529 of its own stores (branded Warhammer®), the www.games-workshop.com web store and independent retail channels in more than 50 countries worldwide. More information about Games Workshop and its other, related, brands and product ranges (including our publishing division 'Black Library' and our special resin miniatures studio 'Forge World') can be found at www.games-workshop.com

© Copyright Games Workshop Limited 2021. Warhammer, the Warhammer logo, GW, Games Workshop, The Game of Fantasy Battles, the twintailed comet logo, and all associated logos, illustrations, images, names, creatures, races, vehicles, locations, weapons, characters, and the distinctive likeness thereof, are either ® or TM, and/or © Games Workshop Limited, variably registered around the world, and used under licence. Developed by Creative Assembly and published by SEGA. Creative Assembly, the Creative Assembly logo, Total War and the Total War logo are either registered trademarks or trademarks of The Creative Assembly Limited. © SEGA. All Rights Reserved. SEGA, the SEGA logo and Total War are either registered trademarks or trademarks of SEGA CORPORATION or its affiliates. SEGA is registered in the U.S. Patent and Trademark Office. All other trademarks, logos and copyrights are property of their respective owners.