Press Release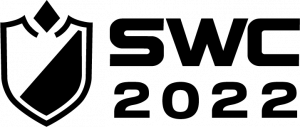 Summoners War World Arena Championship 2022 – Preliminaries will begin August 6th

– SWC is back in Europe! 16 players will fight each other for a chance to join the European Cup in September –

Berlin/Seoul, August 4th, 2022 – After one year of waiting, the Summoners War World Arena Championship 2022 (SWC2022) is coming back to Europe! The first step is the EU preliminaries, which are set to take place on August 6th, 7th and 13th from 14:00 to 19:00 CEST. The 16 best players in Europe will fiercely face off against each other to grab one of the top 8 spots to compete in the EU Cup in Berlin on September 17th. After two years of digital events, the SWC2022 returns as a physical event with 4 big destinations: Berlin on September 17th; New-York on October 8th; Bangkok on October 22nd; and Seoul for the World Final on November 12th.


For those who missed it, here is the trailer for preliminaries:

This year, many known contestants have again qualified for the preliminaries to extend their reign. Chene is back again continuing his qualification streak as he never missed a single SWC. Pinkroid qualified convincingly with a first place on the worldwide ranking system after reaching the World Final last year. Ismoo the European finalist qualified this year again for the third time. There are also some new faces this year who will try to dethrone our long-time players and establish their own reign. To see who will qualify for the EU Cup and win the 20,000 dollar cash prize, join us on  Twitch and YouTube!

For more information, check out the official SWC website.

---

About Com2uS Holdings:
Since its establishment in 2000, Com2uS Holdings has published games optimized for mobile devices enjoyed by over 115 million players with more than 70 top studios around the world. With offices in Los Angeles, Berlin, Tokyo, Beijing, Bangkok, Singapore, Taipei, Hanoi, Jakarta, and headquartered in Seoul, Com2uS Holdings has been able to craft numerous award-winning games with a diverse background through a deep understanding of the industry and each region. With newly added focus on creating an independent blockchain ecosystem, Com2uS Holdings continues to lead the sector with a commitment to establishing mobile gaming as a way of life. For more information, visit https://com2us.com/.