Press Release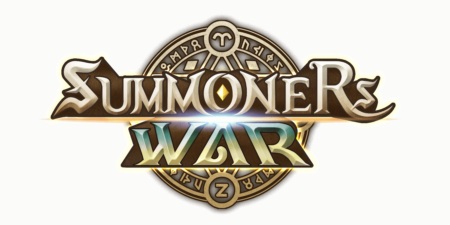 Summoners War: Sky Arena celebrates its 9th anniversary with the RELOADED update

– Pre-register today to earn extra in-game items –

Com2uS has announced that Summoners War: Sky Arena will be getting a major update — RELOADED — as a way to celebrate the 9th anniversary of the release of the worldwide hit. Players can pre-register for the new update today via the website, in order to receive perks such as 9-Year Special Scrolls, Crystals, and Rainbowmon. 

Check out the trailer announcing the update here: 

Since being released in 2014, Summoners War: Sky Arena has been downloaded more than 190 million times, has ranked №1 in sales in 94 regions, and has placed in the top 10 in 155 regions worldwide. The game is loved by fans across Asia, North America, and Europe. 

This year Summoners War: Sky Arena celebrates its 9th anniversary. Throughout the years, the title has gained international notoriety thanks to many large-scale collaborations (Street Fighter, Cookie Run Kingdom, Assassin's Creed) and various events. The game aims to give players a new adventure experience in an enhanced gameplay environment – all building up to the much anticipated 10th anniversary coming up next year.

Players can pre-register for the update at the official page until the update goes live. Upon pre-registering, players will be gifted 9-Year Special Scrolls, 5-star Rainbowmon, and more in-game items! Whether you're new to the game, or an occasional player, you can count on additional support items such as Awakening Force and Super Angelmon. Invite a friend and collect a bonus 9-Year Special Scrolls if they pre-register using your invite link found on the pre-registration page.

On June 24th, Com2uS will be hosting a showcase at the IVEX Studio on Gwangmyeong, Korea, to show off the new content to users worldwide. Users can tune in online via the livestream at 7am CEST.

More info on the update, pre-registration, and the showcase can be found on the Summoners War: Sky Arena pre-registration page.

---

About Com2uS
Established in 1998 and headquartered in South Korea, Com2uS operates internationally with offices in the United States, Germany, Japan, Indonesia, Taiwan, China, Thailand and Vietnam, and became a subsidiary of Com2uS Holdings (previous: GAMEVIL) in 2013. As a leading developer and publisher of mobile games, they thrive on creating successful games with a level of depth and engagement for the global market. With a newly added focus on blockchain and metaverse, Com2uS is taking a new leap as a global comprehensive content and platform company to lead the global digital paradigm.

Com2uS currently has a number of mobile games around the world, including Summoners War, Ace Fishing: Wild Catch and Golf Star. With over 180 million downloads and global sales of $2 billion, Summoners War is the #1 grossing game in 93 countries and in the top 10 in 154. The game's RPG mobile sales is ranked first in 136 countries and continues to grow worldwide.