Press Release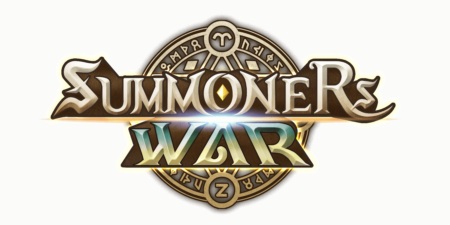 Mobile MMORPG Summoners War: Sky Arena celebrates its 9th anniversary

– Com2uS thanks the players with a special video and various in-game events until June 11th. –

Com2uS is proud to announce the events surrounding the 9th anniversary of their mobile MMORPG, Summoners War: Sky Arena. Since its release in April 2014, Summoners War has been Com2uS' leading franchise, having gained popularity worldwide with over 190 million downloads and is currently ranked number 1 in sales in 93 countries. Com2uS celebrates with great gratitude and appreciation to the players by arranging major in-game events from now until June 11th and granting players the chance to win tons of prizes and in-game items! 

A special video was made in dedication to players worldwide, where Monsters express their gratitude to Summoners throughout various parts of the world. 

After a recent successful collaboration with Assassin's Creed, Summoners War: Sky Arena celebrates its 9th anniversary while thanking the players who have supported them through the course of 9 exciting years, by running multiple events from now until June 11th.  

Nat 5 Monster Summon Event

: Users can summon 9 Nat 5 Monsters and choose one among them according to their total 9-Year Coins. Users can also summon Nat 4 Fire/Wind/Water Monsters and Nat 3 Light/Dark Monsters whenever they collect 50 9-Year Coins.  

3 new scrolls:

9-Year Transcendence Scroll

,

9-Year Legendary Scroll

and

9-Year Special Scroll

have been added.

Coin Shop Event:

Users can obtain rewards with coins, including

9-Year Special Scrolls, Legendary Scrolls, Devilmons

, and

L&D Scrolls

. Up to 100

9-year Special Scrolls

will be given away in this event. Various shops, such as a

Rune Shop

that sells

Legend Runes

and a

Bonus Shop

that sells unlimited Energy and Mana Stones are also available. 

9-Year Special Chest Event:

Various rewards can be acquired including the 9-Year Legendary Scroll based on points earned by clearing missions. Users can obtain Arena/World Arena Skin as a special reward for the 9th anniversary.  

9OAT Anniversary Website:

For an even more memorable anniversary, Com2uS reveals the

9th Anniversary Celebration website

that allows users to download special illustrations and to claim their

9OAT

(Greatest of All Time) trophy, as well as a special coupon that includes in-game currencies

More info on the 9th anniversary events can be found at the Summoners War official community and the 9th Anniversary Celebration Website here.

---

About Com2uS
Established in 1998 and headquartered in South Korea, Com2uS operates internationally with offices in the United States, Germany, Japan, Indonesia, Taiwan, China, Thailand and Vietnam, and became a subsidiary of Com2uS Holdings (previous: GAMEVIL) in 2013. As a leading developer and publisher of mobile games, they thrive on creating successful games with a level of depth and engagement for the global market. With a newly added focus on blockchain and metaverse, Com2uS is taking a new leap as a global comprehensive content and platform company to lead the global digital paradigm.

Com2uS currently has a number of mobile games around the world, including Summoners War, Ace Fishing: Wild Catch and Golf Star. With over 180 million downloads and global sales of $2 billion, Summoners War is the #1 grossing game in 93 countries and in the top 10 in 154. The game's RPG mobile sales is ranked first in 136 countries and continues to grow worldwide.