Press Release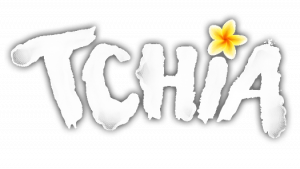 Heartfelt adventure Tchia captures more than 1 million hearts in first six weeks

– Awaceb celebrates milestone with brand-new physical edition and accolades trailer –

LONDON – May 3rd, 2023 –  Developer Awaceb and publisher Kepler Interactive today announced that the stunning open-world island adventure Tchia has soul-jumped its way into the hearts and minds of more than 1 million players six weeks after its launch to critical acclaim on PlayStation consoles and PC. In celebration of this milestone, Awaceb has released a brand-new accolades trailer and has opened pre-orders for a brand-new PS4 and PS5 physical version of Tchia launching July 18.

Awaceb's brand-new physical version of Tchia, distributed in partnership with Maximum Games, hits PS4 and PS5 on July 18 and is available to pre-order now from select retailers. The physical Oléti edition includes a cosmetic pack inspired by Kepler Interactive's family of games. Customize your boat, ukulele, glider and even Tchia's outfit with items and looks from Kepler's suite of games including Sifu, Scorn, Flintlock: The Siege of Dawn and Cat Quest-inspired designs. 

Tchia puts players in the shoes of a young adventurer, Tchia, who ventures out to save her father from the grips of the archipelago's tyrannical ruler, Meavora. With an army of mindless minions to face down called the Maano, players will have to use their creativity as well as some mystical tools – including soul-jumping and a magical ukulele – to defeat the fabric creatures one and for all. Along the way, players will immerse themselves in a world inspired by the small island nation of New Caledonia, from its unique landmarks and biomes to the unique culture of the people who call it home. Praised by critics for its charming physics-based sandbox that begs to be explored and sense of childlike wonder, Tchia offers a breathtaking look at a part of the world many have never seen before.

Tchia is available now for PlayStation 5, PlayStation 4 and PC via the Epic Games Store. For more information, visit https://www.awaceb.com/tchia. 

Related links: 
Twitter: @awaceb
Facebook: https://www.facebook.com/awaceb
Instagram: https://www.instagram.com/awaceb/
YouTube: @awaceb
TikTok: https://www.tiktok.com/@awaceb

---

About Awaceb:
Awaceb is a small studio based in Montreal, Canada. Founded in 2016, the studio's first game was Fossil Echo, a story-driven 2D platformer. Tchia, Awaceb's latest title, is a love letter to New Caledonia, the home of the studio's two co-founders. 

About Kepler Interactive:
Kepler Interactive – led by the founders of Kowloon Nights – is a developer and publisher that operates on a co-ownership model. Its studios are given strategic leadership roles, all while continuing to develop their games their way, with no creative limitations. Kepler's partner studios are as varied as they are talented, including A44 Games in New Zealand, Alpha Channel and Timberline in North America, Awaceb, Ebb Software, and Sloclap in Europe, and Shapefarm in Asia. Kepler Interactive itself is headquartered in London.

About Maximum Games:
Maximum Games is an award-winning video game publisher partnering with best-in-class game creators and franchises around the world (Kena: Bridge of Spirits, Among Us, Five Nights at Freddy's™). With over 300 titles in its catalogue, Maximum Games has grown to a top 20 global games company since it was founded by Christina Seelye in 2009. Maximum Games is part of Maximum Entertainment. Visit Maximum Games at www.maximumgames.com.