Press Release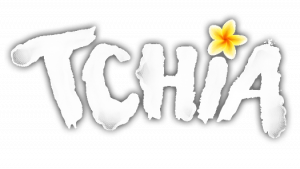 Tchia Gameplay Series – Challenges and Encounters

As players set forth on their journey through Tchia, they will discover that the game's beautiful world also holds some danger. The Maano, evil fabric creatures acting under the orders of the archipelago's tyrannical ruler Meavora, haunt the islands, and players will have to use their creativity and a whole lot of fire to rid their home of these mindless minions. To show off what it calls Tchia's "evasive combat," Awaceb is excited to share a new gameplay featurette for the highly-anticipated upcoming title.

Instead of guns or furious weapons, the game's heroine, Tchia, is armed with her trusty slingshot and her unique soul-jumping ability, which will aid her in evading her foes, and in burning up the Maano for good. Players can Soul-throw lanterns and flammable items at the fabric enemies to set them alight, or simply take some dynamite or a carton of gasoline stored in their backpack and toss it for a quick, fiery explosion.

Watch Tchia's challenges and encounters spotlight video now on YouTube: 

As players progress through the game and the world evolves, larger challenges will also present themselves. Maano fortresses are much harder to take down and will put players' creativity and agility to the test. Filled with large fabric piles, players must destroy them to prevent the Maano from respawning and overrunning the islands. Many other trials await in Totem Shrines, where a range of unique challenges will put the player's skills to task and help Tchia reach her full potential. 

Tchia is an open-world sandbox that invites players to jump into the adventure of a lifetime. Players can explore a world inspired by the island nation of New Caledonia – from the depths of its surrounding oceans to the peaks of its mountains – thanks to the game's unique soul-jumping mechanic. With over 30 animals and hundreds of objects to take control of, players will be able to turn the environment into the ultimate tool in this exciting adventure driven by a tender narrative. 

Tchia will release on March 21, 2023 for PC via the Epic Games Store, PlayStation 4 and PlayStation 5. Tchia will also be available on day 1 on PS+ Extra and Premium. 

For more information on Tchia follow us on Twitter at @awaceb.

Facebook: https://www.facebook.com/awaceb
Instagram: https://www.instagram.com/awaceb/
YouTube: @awaceb
TikTok: https://www.tiktok.com/@awaceb

---

About Awaceb:
Awaceb is a small studio based in Montreal, Canada. Founded in 2016, the studio's first game was Fossil Echo, a story-driven 2D platformer. Tchia, Awaceb's latest title, is a love letter to New Caledonia, the home of the studio's two co-founders. 

About Kepler Interactive:
Kepler Interactive – led by the founders of Kowloon Nights – is a developer and publisher that operates on a co-ownership model. Its studios are given strategic leadership roles, all while continuing to develop their games their way, with no creative limitations. Kepler's partner studios are as varied as they are talented, including A44 Games in New Zealand, Alpha Channel and Timberline in North America, Awaceb, Ebb Software, and Sloclap in Europe, and Shapefarm in Asia. Kepler Interactive itself is headquartered in London.