Press Release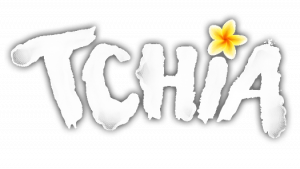 Harness the power of Tchia's magical ukulele in Episode 4 of Tchia's Gameplay Series

Prepare to embark on a grand adventure fueled by mystical wonder and disarmingly tender moments. As they journey across Tchia's tropical open-world archipelago, players will make the most of a wealth of tools and otherworldly abilities to traverse beautiful landscapes and to defeat fearsome forces of the Maano. 

From turning the environment into the ultimate tool with her unique soul-jumping ability, to her trusty slingshot, everything at Tchia's disposal is important and useful in moment-to-moment gameplay. However, one of its most unique features is also one of its most unassuming: the ukulele. Watch how players can harness the powers of Tchia's magical ukulele with just a few strums in the latest gameplay feature for Tchia. 

Watch Tchia Gameplay Series Episode 4: 

Though players can jam to their heart's content whenever they want, Tchia's ukulele also has some unique abilities. Through unlockable magical tunes called Soul Melodies, Tchia can affect the world around her and unlock new items and objects to give her the edge in exploration and combat. 

But if you're looking for a fully-playable ukulele, Tchia's go-to instrument can do just that. Players can experiment with an entire musical scale, strings can be plucked and chords can be tweaked, meaning you're able to play whatever you want. 

Tchia is an open-world sandbox that invites players to jump into the adventure of a lifetime. Players can explore a world inspired by the island nation of New Caledonia – from the depths of its surrounding oceans to the peaks of its mountains – thanks to the game's unique soul-jumping mechanic. With over 30 animals and hundreds of objects to take control of, players will be able to turn the environment into the ultimate tool in this exciting adventure driven by a tender narrative. 

Tchia will release on March 21, 2023 for PC via the Epic Games Store, PlayStation 4 and PlayStation 5. Tchia will also be available on day 1 on PS+ Extra and Premium. 

For more information on Tchia follow us on Twitter at @awaceb.

Facebook: https://www.facebook.com/awaceb 
Instagram: https://www.instagram.com/awaceb/ 
YouTube: @awaceb
TikTok: https://www.tiktok.com/@awaceb

---

About Awaceb:
Awaceb is a small studio based in Montreal, Canada. Founded in 2016, the studio's first game was Fossil Echo, a story-driven 2D platformer. Tchia, Awaceb's latest title, is a love letter to New Caledonia, the home of the studio's two co-founders. 

About Kepler Interactive:
Kepler Interactive – led by the founders of Kowloon Nights – is a developer and publisher that operates on a co-ownership model. Its studios are given strategic leadership roles, all while continuing to develop their games their way, with no creative limitations. Kepler's partner studios are as varied as they are talented, including A44 Games in New Zealand, Alpha Channel and Timberline in North America, Awaceb, Ebb Software, and Sloclap in Europe, and Shapefarm in Asia. Kepler Interactive itself is headquartered in London.