Press Release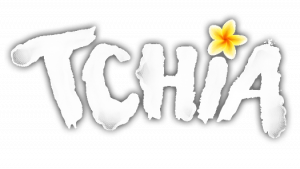 Glide, Sail and Roam Through Tchia's Enthralling, Vibrant Tropical World in New Gameplay Series

– Take in the magnificent sights, culture and stirring melodies bringing this spring's most heartfelt and charming adventure to life –

LONDON – January 20th, 2023 – Developer Awaceb and publisher Kepler Interactive today begin a new gameplay series touring the delightful island world of Tchia, a tropical adventure inspired by Awaceb's firsthand knowledge of the Pacific island of New Caledonia.

Join Game Director Phil Crifo for a dive into Tchia's richly realized world in the gameplay series' first featurette: 

The video ventures out with the young heroine, Tchia, for a glimpse at the game's awe-inspiring fictional world, prime for exploration and curiosity. Tchia's trip includes visits with lively and memorable locals as she takes a break from the sandy shores and cliff sides to chat, practice tunes with her ukelele and partake in her island's traditions. Awaceb's small, nine-person team draws inspiration for Tchia's world from the childhood friendship of its co-founders, who grew up together in New Caledonia. Awaceb has used the co-founders' love for their homeland as a guiding light while creating Tchia, building a comprehensive tribute to the island and its people reflected across the game's iconography, cultural traditions, fauna, voicework and themes.

Tchia is an open-world sandbox that invites players to jump into the adventure of a lifetime. Players can explore the ocean depths or become one with nature, with the game's unique soul-jumping mechanic allowing them to take control of over 30 animals and hundreds of objects, turning the environment into the ultimate tool.

Not everything is calm and relaxing however. The island Tchia calls home has been invaded by strange fabric creatures called the Maano, who, under the orders of the archipelago's evil ruler, have abducted her father. Players will have to use everything at their disposal to take them out. In between the action, players can rest, take a break and jam with a fully playable ukulele.

Tchia is set to release in Spring 2023 for PC, PlayStation 4, and PlayStation 5. For more information, visit https://www.awaceb.com/tchia.

Related links: 
Twitter: @awaceb
Facebook: https://www.facebook.com/awaceb 
Instagram: https://www.instagram.com/awaceb/ 
YouTube: @awaceb
TikTok: https://www.tiktok.com/@awaceb

---

About Awaceb:
Awaceb is a small studio based in Montreal, Canada. Founded in 2016, the studio's first game was Fossil Echo, a story-driven 2D platformer. Tchia, Awaceb's latest title, is a love letter to New Caledonia, the home of the studio's two co-founders. 

About Kepler Interactive:
Kepler Interactive – led by the founders of Kowloon Nights – is a developer and publisher that operates on a co-ownership model. Its studios are given strategic leadership roles, all while continuing to develop their games their way, with no creative limitations. Kepler's partner studios are as varied as they are talented, including A44 Games in New Zealand, Alpha Channel and Timberline in North America, Awaceb, Ebb Software, and Sloclap in Europe, and Shapefarm in Asia. Kepler Interactive itself is headquartered in London.