Press Release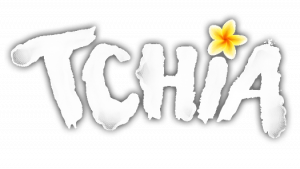 Tchia is available now – embark on a New Caledonia-inspired journey today

– The heartfelt adventure of a lifetime is available now on PlayStation consoles and PC via the Epic Games Store –

LONDON – March 21st, 2023 – Developer Awaceb and publisher Kepler Interactive today are excited to launch you into a mystical, heartfelt love letter to New Caledonia with Tchia. The charming Soul-Jumping adventure is available now for € 29.99 on PlayStation 5, PlayStation 4, and PC via the Epic Games Store.

Tchia is a sun-soaked sandbox that invites players to climb, glide, swim and sail around a beautiful open world inspired by New Caledonia – the homeland of Awaceb's co-founders. As players set off on their grand adventure, Tchia, the game's heroine, finds herself in precarious circumstances. Her father is abducted by Meavora, the archipelago's tyrannical ruler, and her home invaded by the Maano, the hordes of fearsome fabric foes that follow their rule.

Check out Tchia in action here:

With inherent Soul-Jumping powers at her disposal, Tchia can take control of almost any object or animal she can find to give her the edge in combat and traversal. From taking flight as a bird to reach mountain peaks, plunging to the ocean depths as a dolphin to setting Meavora's mindless minions alight as a lantern, players will turn the environment into the ultimate tool. 

Aside from her otherworldly abilities, Tchia's pack is filled with other useful treasures, like her slingshot and ukulele. Take potshots at the Maano from afar or simply knock a coconut off a tree for easy possession with Tchia's playful weapon of choice. If you need an extra mystical boost, bust out Tchia's fully playable ukulele and summon animals, influence changes in weather and more with just a few chords. If there's no need for action or change, you can always play any tune that comes to mind.

With a home free from the clutches of an evil ruler, players will have plenty to do across Tchia's archipelago. Explore beaches, oceans, mountaintops and more and discover trinkets and other collectibles that can be traded for stylish (and sometimes goofy) cosmetics. Other magical secrets lay hidden away in the island's caves, waiting to be discovered by keen-eyed adventurers.

Tchia is available now for PlayStation 4, PlayStation 5 and PC via the Epic Games Store. For more information, visit https://www.awaceb.com/tchia.


Related links:
Twitter: @awaceb
Facebook: https://www.facebook.com/awaceb
Instagram: https://www.instagram.com/awaceb/
YouTube: @awaceb
TikTok: https://www.tiktok.com/@awaceb

---

About Awaceb:
Awaceb is a small studio based in Montreal, Canada. Founded in 2016, the studio's first game was Fossil Echo, a story-driven 2D platformer. Tchia, Awaceb's latest title, is a love letter to New Caledonia, the home of the studio's two co-founders. 

About Kepler Interactive:
Kepler Interactive – led by the founders of Kowloon Nights – is a developer and publisher that operates on a co-ownership model. Its studios are given strategic leadership roles, all while continuing to develop their games their way, with no creative limitations. Kepler's partner studios are as varied as they are talented, including A44 Games in New Zealand, Alpha Channel and Timberline in North America, Awaceb, Ebb Software, and Sloclap in Europe, and Shapefarm in Asia. Kepler Interactive itself is headquartered in London.