Press Release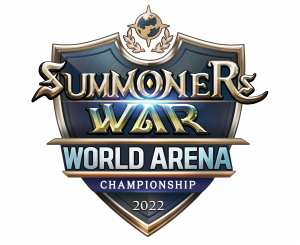 Get ready for the SWC2022 Europe Cup on the 17th of September!

 

Berlin/Seoul, 15 September 2022: The Summoners War World Arena Championship 2022 (SWC2022) Europe Cup has returned! The 8 greatest players of Europe will face each other on the 17th of September to claim the European throne.

After incredible preliminaries, 8 players have proven themselves and reached the Europe Cup. On the 17th of September, in real time at Berlin LVL but also live on Twitch and YouTube, our 8 contestants will face each other to claim the European title and share the 20.000 dollars cash prize. On top, the 2 finalists will represent Europe at the Worlds Final in Seoul on the 12th of November. For the first time since 2019, SWC is back offline to offer the Summoners War: Sky Arena community a beautiful Europe Cup. 

Berlin is the first destination for the SWC2022, it will be followed by New York on the 8th of October and Bangkok on the 22nd of October and the World Final in Seoul on November the 12th.

This year, the Europe Cup is dominated by 4 German players. Raxxaz, Janzelot, Timbo and Ismoo have shown extraordinary skills and resilience during the preliminaries and they will all try their best to be the first ever German European Champion. France on his side will have only one representative, GutsTheBerserk who will proudly carry the hope of his country. Pinkroid (2021 European champion) and Seiishizo will be there to support the hopes of the Netherlands and Obabo will be the proud representatives of Sweden. If you want to know about them, watch all the player profile videos on YouTube.

For more information, check the SWC website and for those who missed it, here is the trailer for the Europe Cup!

---

About Com2uS Holdings:

Since its establishment in 2000, Com2uS Holdings has published games optimised for mobile devices enjoyed by over 115 million players with more than 70 top studios around the world. With offices in Los Angeles, Berlin, Tokyo, Beijing, Bangkok, Singapore, Taipei, Hanoi, Jakarta, and headquartered in Seoul, Com2uS Holdings has been able to craft numerous award-winning games with a diverse background through a deep understanding of the industry and each region. With newly added focus on creating an independent blockchain ecosystem, Com2uS Holdings continues to lead the sector with a commitment to establishing mobile gaming as a way of life. For more information, visit https://com2us.com/.