Press Release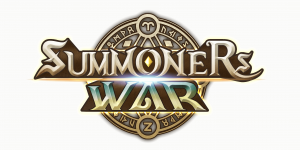 Com2uS' strategy RPG Summoners War: Sky Arena is coming to Steam!

– Mobile players can catch the latest update and earn more in-game rewards! –

Seoul – November 17th, 2023 –  Com2uS, a leading developer and publisher of mobile games, reveals that their flagship title in the beloved fantasy RPG franchise, Summoners War: Sky Arena will be coming shortly to PC via Steam! Eager PC players can wishlist the game today, while currently enjoying the latest update to the mobile version – available now!

The PC (Windows) version of Summoners War: Sky Arena will support logging into the game from Hive, Apple, Google or Facebook, while gamers who prefer to play on the Steam Deck, will need to log in with a Hive account. Mobile players will be able to make the transition to PC seamlessly, as the PC version on Steam will retain the same content and intuitive interface as the mobile version. Depending on the number of wishlists, players may be able to earn in-game prizes and rewards (more details coming later)! 

Don't miss the latest update!
After constructive feedback from the players, Summoners War: Sky Arena has undergone a major update with a whole variety of new features, all available now on mobile (iOS, Android). 

Level Revamp

: Increased level cap (changed to a maximum of 100 instead of 50).

Energy Storage

: Increased energy cap (changed to a maximum of 320 instead of 210).

Upgraded Glory Buildings:

The buildings that increase monster statistics that needed to be upgraded previously through the Arena and the guild mode will now be upgraded through levelling-up, making it faster and easier for new players. People who already upgraded their building are compensated with 250 Mystical Scrolls and 20 Legendary Scrolls.

More Runes:

Noticeable increase of chances to obtain more high-grade Runes in dungeons (*2,4) than ever before!

Repeat Battle count:

The Repeat Battle count has increased from a maximum of 10 to 30 times! A 30-time Repeat Battle will continue up to 2 defeats, but it will end if a player loses a battle 3 times.

Sell Exclusion Settings:

This new system allows players to sort their Runes according to which ones they want to sell or keep to power up, based on the properties of the Runes.


… and more! Additional details can be found here.

Wishlist Summoners War: Sky Arena on Steam today and check out the official website for more information.

---

About Com2uS
Established in 1998 and headquartered in South Korea, Com2uS operates internationally with offices in the United States, Germany, Japan, Indonesia, Taiwan, China, Thailand and Vietnam, and became a subsidiary of Com2uS Holdings (previous: GAMEVIL) in 2013. As a leading developer and publisher of mobile games, they thrive on creating successful games with a level of depth and engagement for the global market. With a newly added focus on blockchain and metaverse, Com2uS is taking a new leap as a global comprehensive content and platform company to lead the global digital paradigm.

Com2uS currently has a number of mobile games around the world, including Summoners War, Ace Fishing: Wild Catch and Golf Star. With over 180 million downloads and global sales of $2 billion, Summoners War is the #1 grossing game in 93 countries and in the top 10 in 154. The game's RPG mobile sales is ranked first in 136 countries and continues to grow worldwide.