Press Release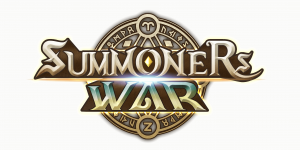 Best-Selling Phenomenon, Summoners War: Sky Arena, introduces Epic Dimension Raid, New Monster, and Dynamic Gameplay Evolution!

-Experienced Summoners and New Players alike will Uncover a Plethora of New Additions in the 2nd Major Update-

Berlin, Seoul, September 5th – Com2uS, a leader in mobile gaming, unveils an epic update for Summoners War: Sky Arena, the flagship title in the beloved fantasy RPG Summoners War franchise. Today, Summoners can embark on a journey into the new Dimension Raid to collect coveted items, take advantage of the completely revamped Dimension Hole gameplay system, and discover an all-new Monster, Devil Maiden. Adjustments to the Rift of Worlds crafting system and the Abyssal Floor are also ready to be explored by elite Summoners.

New update includes 

Dimension Raid: Summoners War fans can now embark on a solo quest through the newly introduced Dimension Raid. This single-player content challenges players to assemble an elite attack team to confront an enhanced boss Monster residing within the enigmatic Dimension Hole. What sets Dimension Raid apart is its dynamic nature – the boss seamlessly moves through five different Dimensions, with each week beginning in the mysterious Dimension Karzhan. The battle unfolds across three intense Phases within each Dimension, providing an immersive and ever-evolving gaming challenge.

Monstrous Power Unleashed: 2nd Awakening Monsters

In this latest update, Summoners will witness the emergence of awe-inspiring 2nd Awakening Monsters, including the formidable Living Armor and Frankenstein. These awakened creatures are armed with powerful passive skills that not only deal devastating damage to their targets under Defense-decreasing effects but also significantly enhance their survivability. Among these new Monsters stands the enigmatic Devil Maiden, concealed within her adorable appearance lies the Lord of Hell, ready to be summoned into battle. The Dark attribute Devil Maiden's unique ability to call forth the Lord of Hell adds a thrilling twist to battles in Summoners War.

Limited-Time Events: Grab the Goodies!

Summoners War is rolling out a series of limited-time events. Play to collect Dimension Pieces that will allow you to unlock a treasure trove of rewards at the Dimension Shop. The excitement doesn't end there – the SP Summon Event and Bonus Mystical Scroll Event will keep the rewards rolling in until September 17th. Get ready to claim your bounty!

More information about the Summoners War update content and events can be found on the official community: https://www.withhive.com/notice/313/62587 

---

About Com2uS
Established in 1998 and headquartered in South Korea, Com2uS operates internationally with offices in the United States, Germany, Japan, Indonesia, Taiwan, China, Thailand and Vietnam, and became a subsidiary of Com2uS Holdings (previous: GAMEVIL) in 2013. As a leading developer and publisher of mobile games, they thrive on creating successful games with a level of depth and engagement for the global market. With a newly added focus on blockchain and metaverse, Com2uS is taking a new leap as a global comprehensive content and platform company to lead the global digital paradigm.

Com2uS currently has a number of mobile games around the world, including Summoners War, Ace Fishing: Wild Catch and Golf Star. With over 180 million downloads and global sales of $2 billion, Summoners War is the #1 grossing game in 93 countries and in the top 10 in 154. The game's RPG mobile sales is ranked first in 136 countries and continues to grow worldwide.