Press Release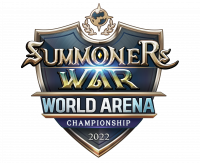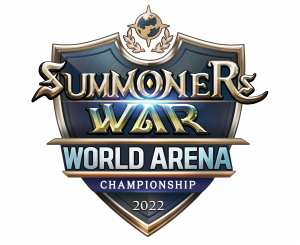 SWC2022 Europe Cup has crowned a new champion!

Berlin, September 21st, 2022: The Summoners War World Arena Championship 2022 (SWC2022) Europe Cup is over and the names of the 2 qualified players for the World Finals have emerged – Pinkroid (winner) and Ismoo (2nd). 

The 8 best players of Europe have fought a series of intense battles on September 17th in the fight to acquire the title of best Summoner in Europe. The first game was off to a competitive start with a reverse sweep from Janzelot against Timbo. The quarter finals were followed by 2 massive upsets with Seiishizo losing 3-0 in clean sweep against Ismoo, while Obabo (the most popular player among the community with 30% of the votes) was eliminated by Raxxaz by 3 to 1. The German crowd was exhilarated after 3 German players made it to the semi-finals. Finally, the only French player of the competition, Guts, was eliminated by Pinkroid, the 2021 Europe Champion.


The first semi-final was between Ismoo and Janzelot, a full-on German clash ending in a solid victory from Ismoo who once again made it to the final this year. Pinkroid was facing Raxxaz for the second semi-final. This incredible confrontation could have gone either way until the last second of the last match when Pinkroid pushed through with a 3-2 win. The final was a rematch of last year: Pinkroid versus Ismoo. Once again, Pinkroid showed an incredible performance with a clean 3-0 win, making him the first ever double Europe Cup winner, earning 10,000 dollars for first place! 

All matches of the Europe Cup were broadcast worldwide in several languages including English, French, German, Italian, Korean and Japanese, supplemented by contributions from professional commentators. Due to the great interest in the tournament, the livestreams on YouTube and Twitch quickly surpassed 150,000 views.

After Berlin, the next steps for the players are in New York on October 8th, Bangkok on October 22nd, and the World Final in Seoul on November 12th, in their battle to win the 100,000 dollar cash prize. 

You can still watch all the player profile videos and the whole Europe Cup on YouTube. 

For more information, check the SWC website.

---

About Com2uS Holdings:
Since its establishment in 2000, Com2uS Holdings has published games optimised for mobile devices enjoyed by over 115 million players with more than 70 top studios around the world. With offices in Los Angeles, Berlin, Tokyo, Beijing, Bangkok, Singapore, Taipei, Hanoi, Jakarta, and headquartered in Seoul, Com2uS Holdings has been able to craft numerous award-winning games with a diverse background through a deep understanding of the industry and each region. With newly added focus on creating an independent blockchain ecosystem, Com2uS Holdings continues to lead the sector with a commitment to establishing mobile gaming as a way of life. For more information, visit https://com2us.com/.