Press Release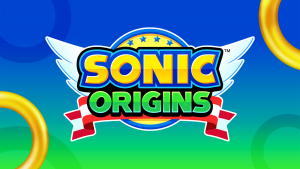 [News] "Sonic Origins Speed Strats" Episode 6 – Now Live

Let's keep the fun spin-dashing, Sonic fans! Today, SEGA released the sixth episode of Sonic Origins Speed Strats, highlighting various secret maneuvers players can unlock throughout each game included in Sonic Origins.

You can check out the latest episode of Sonic Origins Speed Strats here:


See below for a quick summary of what was discussed in this episode:

Level Select –

Players can access any zone or special stage within

Sonic 1

,

Sonic 2

and

Sonic 3 & Knuckles

by entering various codes from their respective consoles. When done correctly, you should hear a ring. In

Sonic CD

, complete the special stage time attack mode within 5 and 4 minutes total to unlock Level Select.

Special Stage

– Unlock secret Special Stages in

Sonic 1

,

Sonic 2

and

Sonic CD

by entering various codes and running sound tests. Fans can now play as Super Sonic in

Sonic 1

in the 7th special stage.

Debug Mode –

Play in Debug Mode in all games included in

Sonic Origins

by entering different codes in the sound test. Select games have new features for players to try in this mode. 

Chaos Emeralds

– Having trouble collecting all of the Chaos Emeralds? You can enter numbers in the sound test to gather them all.

This is just a glimpse at all the secrets players can unlock in each game. For specific codes and instructions, head to the latest Sonic Origins Speed Strats episode for more!

Sonic Origins is now available starting at €39.99 on PlayStation®5, PlayStation®4, Xbox Series X|S, Xbox One, the Nintendo Switch™ family of systems and PC.