Press Release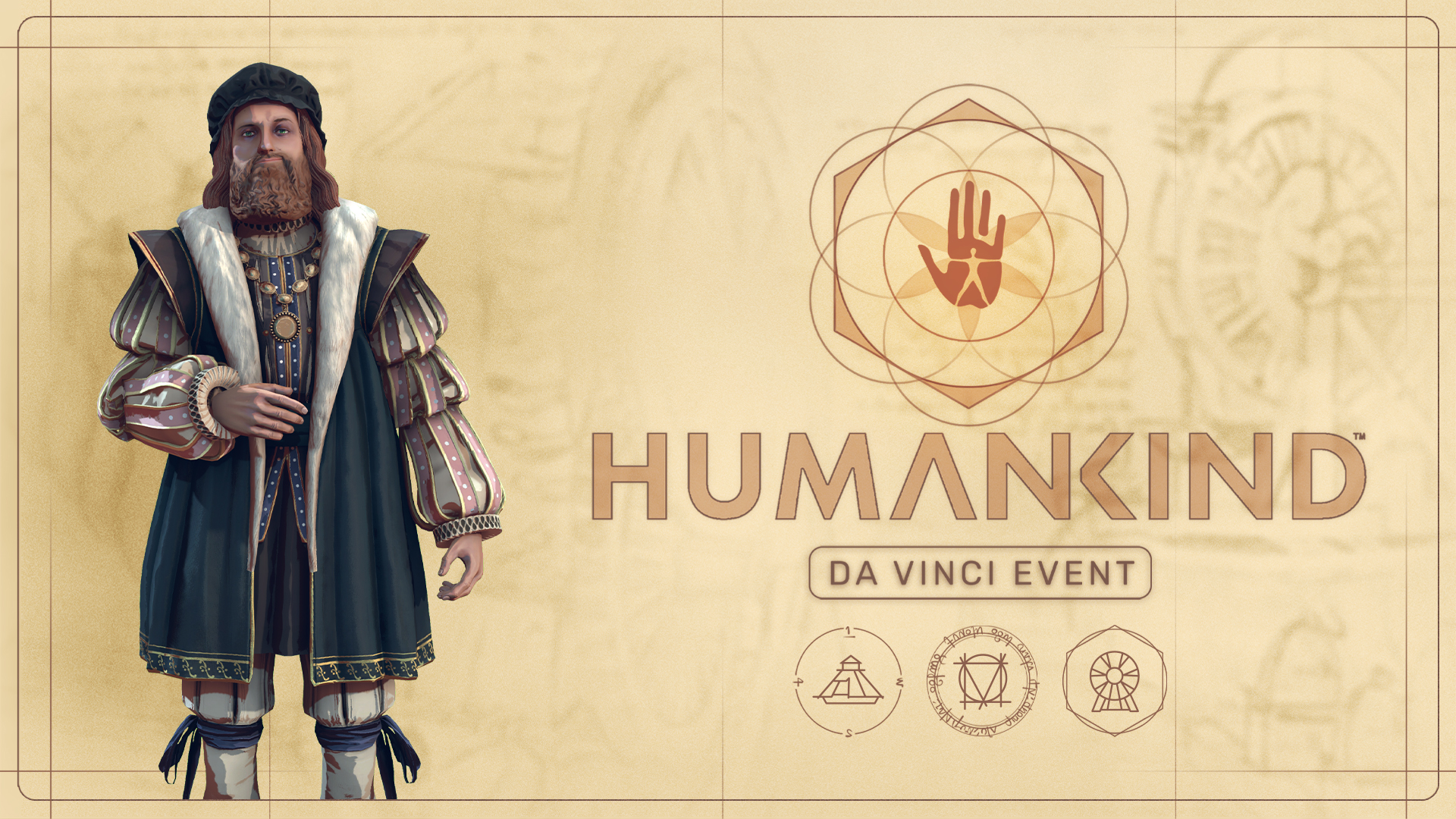 HUMANKIND™ Vitruvian Update & Da Vinci Event are live now

 – The latest update tackles notifications, affinity balancing, and historical religions. From now through May 16th players can also participate in 6 new challenges and earn rewards including the Da Vinci avatar & persona! –

Paris, April 21st – New winds are lifting the HUMANKIND™ flying machine: the Vitruvian update and Da Vinci event are out now. Painter, sculptor, architect, inventor, military engineer and draftsman, Leonardo da Vinci is the utmost symbol of Renaissance. Gifted with a curious mind and a brilliant intellect, his universal genius still fascinates countless artists and engineers five centuries later. 


Here's what to expect from today's update and patch.

VITRUVIAN UPDATE

These are a few of the main components to the Vitruvian update:

Notifications can now be set to not automatically expand even if the ribbon is open 

Improved the tenet screen to make picking a Historic religion easier, and AI can now adopt historic religions

Restricted Builder and Scientist active abilities to one city at a time and increased payout of Aesthete and Merchant active abilities 

Trebuchets are now available until the end of the Industrial Era 

You can find more info on the Games2Gether dev blog, or read the full patch notes here. 

DA VINCI EVENT 
Considered ahead of his time, Leonardo da Vinci tried to unlock the secrets of nature and physics, dreamt of making Humankind fly, and imagined the future. The visionary engineer produced many ingenious designs for warfare and a variety of highly original flying machines.

Time to sharpen your spirits, rise to new challenges and earn exclusive Symbols and Decorations as well as unlocking the Leonardo Da Vinci Persona!

CHALLENGES

Chapter 1 

Own a Biplane as an Early Modern Era Culture

Destroy the fortifications on 10 tiles during the same game.

Own a City netting over 1000 Industry and 1000 Science per turn.

 

Chapter 2

As Venetians, trigger the Science end-game condition.

Own a City with Cultural Wonders from all six Eras.

Max out all 4 Ideology Axis, on either side.  

 

Unlike our previous events, both Chapters will unlock at once. You have until May 16th to complete all the challenges to unlock all rewards.