Press Release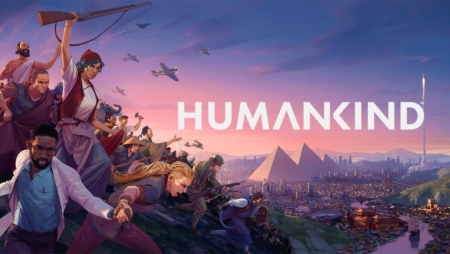 Unlock Exclusive Rewards During the HUMANKIND™ Lunar New Year Community Challenge

– From now through February 16th, earn era stars while playing as the Zhou, Ming, and/or Modern China to unlock rewards including special profile symbols, decorations, and the Wang Zhenyi avatar! –

Paris, January 27th, 2022 – Happy Lunar New Year of the Tiger! This majestic animal has been the protagonist of countless myths, poems, paintings, and sculptures across the history of the Asian continent and China in particular. 

One of the most important symbols in Chinese culture, the tiger is portrayed in early Chinese Neolithic art, in the bronze wares of the Shang and Zhou dynasties, in the tallies of imperial generals during the Warring States period, In the brickworks of the Han dynasty, and even today it is widely considered across all Asian cultures celebrating the Lunar New Year as a symbol of strength and courage.

Join the Community Challenge, play as the Zhou, Ming and/or Modern China and collect Era Stars to unlock exclusive Symbols, Decorations, and the renowned astronomer, mathematician, and poet Wang Zhenyi for your Persona collection!

The event starts now and is available through February 16th at 23:59 CET. Track the community challenge progress via the HUMANKIND™ game hub on Games2Gether. 

Haven't snagged your copy of HUMANKIND™ game? The turn-based historical strategy game is available on Steam and Epic Games Store, or available to play on PC Game Pass.