Press Release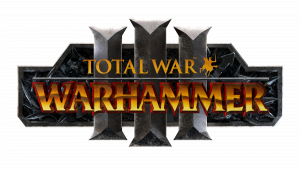 Enter the world of Slaanesh in Total War™: WARHAMMER® III

– Welcome to the land of pain-feasting daemons, decadent cultists and glorious doomriders –

Slaanesh is the youngest of the Chaos Gods and is dedicated to the pursuit of excess, gratification, hedonism, pain and perfection at the expense of any other soul. 

Embrace the Dark Prince in this new trailer:

Slaanesh Legendary Lord – N'Kari

N'Kari, the Arch-Temptor, scours the immortal and mortal realms to experience the ultimate sensation and taste ecstasy in its purest form. 

On the battlefield, he is an extremely fast and vicious Exalted Daemon that excels at hunting isolated enemy characters and units. His unique passive ability, Harvester of Souls, heals him whenever an enemy unit has been fully killed nearby, whilst his Willing Prey ability significantly reduces enemy melee defence and attack, leaving them vulnerable to a quick and agonising death. 

Slaanesh Playstyle

Using their unparalleled speed and armour-piercing capabilities, Slaaneshi Daemons look to sow discontent among the enemy ranks through hit and run tactics, before isolating units and dealing a quick final blow. Their armies gain battle currency by killing routing units which can be used on three abilities to accentuate their playstyle. 

On the campaign map, factions of Slaanesh strive to spread the Dark Prince's hedonistic message at every turn. Their mechanics include:

Gifts of Slaanesh:

Lords and Heroes of Slaanesh can impart

gifts

on enemy characters by defeating them in battle or through hero actions, thus imposing a bundle of negative effects on the unit. 

Seduction:

By increasing seductive influence, the forces of Slaanesh can forcibly vassalise a target faction.

Devotees: 

Slaaneshi armies can capture Devotees from battles, from Chaos cults, and through other acts. Devotees are used for creating cults, the raising of Disciple Armies, and to create vassals.

Slaanesh Roster

An embodiment of their patron god, the daemons of Slaanesh are vicious, gracious and beguiling. Commanding their sinister armies are the imperious Keepers of Secrets and the Herald of Slaanesh, whilst the core of their army is formed around cunning and deadly units such as Daemonettes and Fiends, leaving the agile Heartseekers and Hellstriders to provide lightning-quick cavalry support. 

More Information:

---

About Total War™:

With more than 37.8 million copies sold, Total War is one of the most established and critically acclaimed series in gaming. A drive for historical authenticity and superb gaming quality has helped establish the franchise as one of the most successful PC games of all time. Alongside the core historical-based games, the Total War series has expanded to include free-to-play mobile (Total War Battles™: KINGDOM), fantasy epics (Total War™: WARHAMMER®), and historical snapshots (Total War Saga™: THRONES OF BRITANNIA). www.totalwar.com 

About Creative Assembly™:

The Creative Assembly Ltd. is one of Europe's leading games development studios, founded in 1987 and located in West Sussex, UK and in Sofia, Bulgaria. With a heritage of award-winning AAA titles, including the multi-million selling Total War™ series, Creative Assembly continues to build an impressive portfolio of games and world-renowned partnerships; working with Games Workshop on Total War™: WARHAMMER®, Twentieth Century Fox on Alien: Isolation, plus 343 Industries and Microsoft on Halo Wars 2. Creative Assembly has, with their exceptionally talented team of over 700, amassed a wealth of awards, including multiple Best Place to Work Awards and recent accolades from BAFTA, Music+Sound and Develop's Industry Excellence awards. www.creative-assembly.com

About Sega Europe Ltd.:

Sega Europe Ltd. is the European Distribution arm of Tokyo, Japan-based SEGA CORPORATION, and a worldwide leader in interactive entertainment both inside and outside the home. The company develops and distributes interactive entertainment software products for a variety of hardware platforms including PC, wireless devices, and those manufactured by Nintendo, Microsoft and Sony Interactive Entertainment Europe. SEGA wholly owns the video game development studios Two Point Studios, Creative Assembly, Relic Entertainment, Amplitude Studios, Sports Interactive and HARDlight. Sega Europe's website is located at www.sega.co.uk

About Games Workshop®

Games Workshop® Group PLC (LSE:GAW.L), based in Nottingham, UK, produces the best fantasy miniatures in the world. Games Workshop designs, manufactures, retails, and distributes its range of Warhammer®: Age of Sigmar® and Warhammer® 40,000® games, miniature soldiers, novels and model kits through more than 523 of its own stores (branded Warhammer®), the www.games-workshop.com web store and independent retail channels in more than 50 countries worldwide. More information about Games Workshop and its other, related, brands and product ranges (including our publishing division 'Black Library' and our special resin miniatures studio 'Forge World') can be found at www.games-workshop.com

© Copyright Games Workshop Limited 2021. Warhammer, the Warhammer logo, GW, Games Workshop, The Game of Fantasy Battles, the twin-tailed comet logo, and all associated logos, illustrations, images, names, creatures, races, vehicles, locations, weapons, characters, and the distinctive likeness thereof, are either ® or TM, and/or © Games Workshop Limited, variably registered around the world, and used under licence. Developed by Creative Assembly and published by SEGA. Creative Assembly, the Creative Assembly logo, Total War and the Total War logo are either registered trademarks or trademarks of The Creative Assembly Limited. SEGA and the SEGA logo are either registered trademarks or trademarks of SEGA CORPORATION. SEGA is registered in the U.S. Patent and Trademark Office. All other trademarks, logos and copyrights are property of their respective owners.