Press Release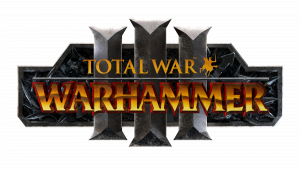 Enter the world of Nurgle in Total War™: WARHAMMER® III

– Welcome to the land of plague-bearing daemons, poison-spewing beasts, and decaying monstrosities –

Nurgle, also known as the Plague Lord, is the Chaos God of Disease, Decay and Death by Rebirth. 

Embrace the rot with this new trailer:

Ku'gath Plaguefather – Nurgle Legendary Lord

Ku'gath Plaguefather, the Rotting Poxmaker, is the most favoured of Nurgle's chosen. Fascinated by the breeding of new contagions, he frequently forays into the mortal realms to test fresh creations on the battlefield, driven by a desire to concoct the perfect plague capable of infecting even the gods themselves. 

Riding into battle atop a massive palanquin held aloft by countless straining Nurglings, this foetid brewmaster tests his countless, horrific contagions by launching fusillades of infected Nurglings into the enemy's midst. Despite his bloated, disease-ridden appearance, Ku'gath Plaguefather has a god-like aptitude for soaking up damage and inflicting grievous wounds whether in close combat or casting spells from the lore of Nurgle. 

Nurgle Playstyle:

An embodiment of their virulent god, the armies of Nurgle are a highly resilient wall of diseased flesh with regenerative capabilities that relish locking the enemy into melee combat and grinding them down with poisonous attacks and strategic attrition. The more damage these plague-ridden warriors sustain in battle the greater the battle bonuses they unlock, including the noxious Rot, Glorious Rot ability that spreads through the enemy ranks like a potent plague. 

Within the campaign, Nurgle strives to spread his abhorrent message at every opportunity. His factions can concoct and spread a variety of plagues, which apply detrimental effects to enemies unfortunate enough to catch them but bonuses to his own armies within their vicinity. They also make use of cyclical buildings that organically grow and die, and can summon units at reduced strength directly into their armies. 

Nurgle Army Composition:

The Daemons of Nurgle are truly putrid in their appearance and sickening to look upon. The core of this rotting army is built around hardy frontline infantry such as Plaguebearers and swarms of nasty (but adorable) Nurglings, whilst abominable war beasts and greater daemons such as Great Unclean Ones, Plague Toads, and Beasts of Nurgle provide devastating close combat and magical support. 

Important Information:

---

About Total War™:

With more than 37.8 million copies sold, Total War is one of the most established and critically acclaimed series in gaming. A drive for historical authenticity and superb gaming quality has helped establish the franchise as one of the most successful PC games of all time. Alongside the core historical-based games, the Total War series has expanded to include free-to-play mobile (Total War Battles™: KINGDOM), fantasy epics (Total War™: WARHAMMER®), and historical snapshots (Total War Saga™: THRONES OF BRITANNIA). www.totalwar.com 

About Creative Assembly™:

The Creative Assembly Ltd. is one of Europe's leading games development studios, founded in 1987 and located in West Sussex, UK and in Sofia, Bulgaria. With a heritage of award-winning AAA titles, including the multi-million selling Total War™ series, Creative Assembly continues to build an impressive portfolio of games and world-renowned partnerships; working with Games Workshop on Total War™: WARHAMMER®, Twentieth Century Fox on Alien: Isolation, plus 343 Industries and Microsoft on Halo Wars 2. Creative Assembly has, with their exceptionally talented team of over 700, amassed a wealth of awards, including multiple Best Place to Work awards and recent accolades from BAFTA, Music+Sound and Develop's Industry Excellence awards. www.creative-assembly.com

About Sega Europe Ltd.:

Sega Europe Ltd. is the European Distribution arm of Tokyo, Japan-based SEGA CORPORATION, and a worldwide leader in interactive entertainment both inside and outside the home. The company develops and distributes interactive entertainment software products for a variety of hardware platforms including PC, wireless devices, and those manufactured by Nintendo, Microsoft and Sony Interactive Entertainment Europe. SEGA wholly owns the video game development studios Two Point Studios, Creative Assembly, Relic Entertainment, Amplitude Studios, Sports Interactive and HARDlight. Sega Europe's website is located at www.sega.co.uk

About Games Workshop®

Games Workshop® Group PLC (LSE:GAW.L), based in Nottingham, UK, produces the best fantasy miniatures in the world. Games Workshop designs, manufactures, retails, and distributes its range of Warhammer®: Age of Sigmar® and Warhammer® 40,000® games, miniature soldiers, novels and model kits through more than 523 of its own stores (branded Warhammer®), the www.games-workshop.com web store and independent retail channels in more than 50 countries worldwide. More information about Games Workshop and its other, related, brands and product ranges (including our publishing division 'Black Library' and our special resin miniatures studio 'Forge World') can be found at www.games-workshop.com

© Copyright Games Workshop Limited 2021. Warhammer, the Warhammer logo, GW, Games Workshop, The Game of Fantasy Battles, the twin-tailed comet logo, and all associated logos, illustrations, images, names, creatures, races, vehicles, locations, weapons, characters, and the distinctive likeness thereof, are either ® or TM, and/or © Games Workshop Limited, variably registered around the world, and used under licence. Developed by Creative Assembly and published by SEGA. Creative Assembly, the Creative Assembly logo, Total War and the Total War logo are either registered trademarks or trademarks of The Creative Assembly Limited. SEGA and the SEGA logo are either registered trademarks or trademarks of SEGA CORPORATION. SEGA is registered in the U.S. Patent and Trademark Office. All other trademarks, logos and copyrights are property of their respective owners.