Communiqué de Presse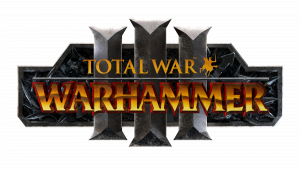 Entrez dans l'univers de Nurgle dans Total War™: WARHAMMER® III

– Bienvenue dans la terre des démons pestiférés, des bêtes cracheuses de poison et des monstruosités putréfiées –

Nurgle, que l'on appelle également le Seigneur de la Peste, est le Dieu du Chaos de la Maladie, de la Décrépitude et de la Mort par la Renaissance. 

Rejoignez la pourriture avec cette nouvelle bande-annonce :

Ku'gath Père des Épidémies – Nurgle Seigneur légendaire

Ku'gath, Père des Épidémies, le Véroleur Sublime, est l'un des élus favoris de Nurgle. Fasciné par l'élaboration de nouvelles contagions, il s'introduit souvent dans les royaumes des mortels pour tester ses dernières créations sur le champ de bataille. Son but est de créer un fléau suprême capable d'infecter les dieux eux-mêmes. 

Le Brasseur d'Immondices arrive au combat sur un énorme palanquin, porté par une multitude de Nurglings, et teste ses innombrables et horribles inventions en lançant des vagues de Nurglings infectés dans les rangs ennemis. Malgré son apparence bouffie et maladive, Ku'gath est doté d'une aptitude à absorber les dégâts digne d'un dieu. Il est également capable d'infliger aisément des blessures graves, tant en combat rapproché qu'à distance grâce à des sorts du Domaine de Nurgle. 

Style de jeu de Nurgle :

Incarnation de leur dieu virulent, les armées de Nurgle forment un mur robuste de chair infectée aux capacités de régénération. Elles prennent un malin plaisir à forcer l'ennemi à se battre au corps-à-corps et à l'affaiblir à force d'attaques toxiques et d'usure stratégique. Plus ces guerriers pestiférés subissent de dégâts, plus les bonus de bataille qu'ils activent sont puissants, incluant notamment la capacité toxique Glorieuse pourriture qui se répand dans les rangs ennemis telle une redoutable épidémie. 

Durant la campagne, Nurgle n'a de cesse de transmettre son message abject dès qu'il en a l'occasion. Ses factions peuvent concocter et libérer différents maux appliquant des effets délétères aux ennemis ayant la malchance d'être contaminés, mais octroyant des bonus à ses propres armées à proximité. Elles tirent également parti de bâtiments cycliques qui croissent et meurent tels des êtres vivants, et peuvent invoquer des unités à la puissance réduite directement dans leurs armées. 

Composition de l'armée de Nurgle :

Les Démons de Nurgle ont une apparence putride et ignoble. Le noyau de cette armée pourrissante est composé d'unités d'infanterie robustes de première ligne, comme des Portepestes et des nuées d'affreux (mais adorables) Nurglings, tandis que d'abominables bêtes de guerre et des démons majeurs, comme les Grands Immondes, les Crapauds de la Peste et les Bêtes de Nurgle, sèment la dévastation en combat rapproché et offrent un soutien magique. 

Informations importantes :

---

About Total War™:

With more than 37.8 million copies sold, Total War is one of the most established and critically acclaimed series in gaming. A drive for historical authenticity and superb gaming quality has helped establish the franchise as one of the most successful PC games of all time. Alongside the core historical-based games, the Total War series has expanded to include free-to-play mobile (Total War Battles™: KINGDOM), fantasy epics (Total War™: WARHAMMER®), and historical snapshots (Total War Saga™: THRONES OF BRITANNIA). www.totalwar.com 

About Creative Assembly™:

The Creative Assembly Ltd. is one of Europe's leading games development studios, founded in 1987 and located in West Sussex, UK and in Sofia, Bulgaria. With a heritage of award-winning AAA titles, including the multi-million selling Total War™ series, Creative Assembly continues to build an impressive portfolio of games and world-renowned partnerships; working with Games Workshop on Total War™: WARHAMMER®, Twentieth Century Fox on Alien: Isolation, plus 343 Industries and Microsoft on Halo Wars 2. Creative Assembly has, with their exceptionally talented team of over 700, amassed a wealth of awards, including multiple Best Place to Work awards and recent accolades from BAFTA, Music+Sound and Develop's Industry Excellence awards. www.creative-assembly.com

About Sega Europe Ltd.:

Sega Europe Ltd. is the European Distribution arm of Tokyo, Japan-based SEGA CORPORATION, and a worldwide leader in interactive entertainment both inside and outside the home. The company develops and distributes interactive entertainment software products for a variety of hardware platforms including PC, wireless devices, and those manufactured by Nintendo, Microsoft and Sony Interactive Entertainment Europe. SEGA wholly owns the video game development studios Two Point Studios, Creative Assembly, Relic Entertainment, Amplitude Studios, Sports Interactive and HARDlight. Sega Europe's website is located at www.sega.co.uk

About Games Workshop®

Games Workshop® Group PLC (LSE:GAW.L), based in Nottingham, UK, produces the best fantasy miniatures in the world. Games Workshop designs, manufactures, retails, and distributes its range of Warhammer®: Age of Sigmar® and Warhammer® 40,000® games, miniature soldiers, novels and model kits through more than 523 of its own stores (branded Warhammer®), the www.games-workshop.com web store and independent retail channels in more than 50 countries worldwide. More information about Games Workshop and its other, related, brands and product ranges (including our publishing division 'Black Library' and our special resin miniatures studio 'Forge World') can be found at www.games-workshop.com

© Copyright Games Workshop Limited 2021. Warhammer, the Warhammer logo, GW, Games Workshop, The Game of Fantasy Battles, the twin-tailed comet logo, and all associated logos, illustrations, images, names, creatures, races, vehicles, locations, weapons, characters, and the distinctive likeness thereof, are either ® or TM, and/or © Games Workshop Limited, variably registered around the world, and used under licence. Developed by Creative Assembly and published by SEGA. Creative Assembly, the Creative Assembly logo, Total War and the Total War logo are either registered trademarks or trademarks of The Creative Assembly Limited. SEGA and the SEGA logo are either registered trademarks or trademarks of SEGA CORPORATION. SEGA is registered in the U.S. Patent and Trademark Office. All other trademarks, logos and copyrights are property of their respective owners.