Communiqué de Presse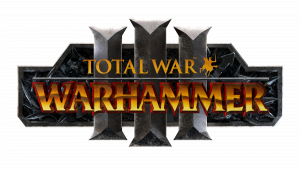 Annonce de la date de sortie de Total War™: WARHAMMER® III, du partenariat avec le Xbox Game Pass pour PC et du bonus offert aux acquéreurs de la première heure d'Ogre Kingdoms

LONDRES – 4 novembre 2021 – SEGA® Europe, Ltd. annonce aujourd'hui que Total War™: WARHAMMER® III sera publié dans le monde entier le 17 février 2022, et sera disponible dès la première journée sur le Xbox Game Pass pour PC.

Préparez-vous à piller, festoyer et faire la guerre grâce à cette bande-annonce d'Ogre Kingdoms : 

« C'est génial de révéler enfin la date de sortie de cet épique troisième opus de la série, » s'enthousiasme Rob Bartholomew, chef de produit. « En plus, le partenariat avec le Xbox Game Pass nous permet de présenter les Puissances de la Ruine au plus grand nombre de joueurs. Puissent-ils tous servir dans leur étreinte glorieuse. »  

Le pack de races Ogre Kingdoms est aussi annoncé comme bonus offert aux acquéreurs de la première heure pour le jeu à paraître. Tout joueur qui précommande Total War™: WARHAMMER® III ou achète le jeu dans la semaine suivant la sortie accédera gratuitement au contenu supplémentaire*. 

Ce pack de races introduit dans la campagne les Royaumes Ogres et leurs deux Seigneurs légendaires, Graissus Dent d'Or et Skrag le Désosseur, permettant ainsi aux joueurs de mener une armée de guerriers colossaux et de bêtes primales à la recherche de butin, d'or et de viande pour leurs panses insatiables. 

En combat, ces brutes excellent dans le bombardement de leurs ennemis avec des attaques à distance avant de dévaler dans les rangs adverses brisés grâce à la charge irrésistible de leur cavalerie monstrueuse. Durant leur campagne, ils mènent une guerre sanglante à partir de leurs camps nomades situés au cœur des Montagnes des Larmes, toujours prêts à accepter des contrats lucratifs et à ajouter de Grands Noms à leurs titres.  

Pour plus d'informations à propos de Total War™: WARHAMMER® III, du Xbox Game Pass ou du bonus offert aux acquéreurs de la première heure d'Ogre Kingdoms, visitez le blog de Total War. Précommandez directement auprès du développeur sur la boutique Total War: WARHAMMER III, sur le Microsoft Store, sur Steam, sur l'Epic Games Store ou jouez dès la première journée grâce au Xbox Game Pass pour PC.

*Le bonus offert aux acquéreurs de la première heure d'Ogre Kingdoms doit être acheté auprès d'un détaillant autorisé par SEGA. Les détenteurs du Xbox Game Pass peuvent acheter ce contenu séparément sur le Microsoft Store. Consultez le blog Total War pour plus d'informations.

---

About Total War™

With more than 37.8 million copies sold, Total War is one of the most established and critically acclaimed series in gaming. A drive for historical authenticity and superb gaming quality has helped establish the franchise as one of the most successful PC games of all time. Alongside the core historical-based games, the Total War series has expanded to include free-to-play mobile (Total War Battles™: KINGDOM), fantasy epics (Total War™: WARHAMMER®), and historical snapshots (Total War Saga™: THRONES OF BRITANNIA). www.totalwar.com 

About Creative Assembly™

The Creative Assembly Ltd. is one of Europe's leading games development studios, founded in 1987 and located in West Sussex, UK and in Sofia, Bulgaria. With a heritage of award-winning AAA titles, including the multi-million selling Total War™ series, Creative Assembly continues to build an impressive portfolio of games and world-renowned partnerships; working with Games Workshop on Total War™: WARHAMMER®, Twentieth Century Fox on Alien: Isolation, plus 343 Industries and Microsoft on Halo Wars 2. Creative Assembly has, with their exceptionally talented team of over 700, amassed a wealth of awards, including multiple Best Place to Work awards and recent accolades from BAFTA, Music+Sound and Develop's Industry Excellence awards. www.creative-assembly.com

About SEGA® Europe Ltd.

SEGA® Europe Ltd. is the European Distribution arm of Tokyo, Japan-based SEGACORPORATION, and a worldwide leader in interactive entertainment both inside and outside the home. The company develops and distributes interactive entertainment software products for a variety of hardware platforms including PC, wireless devices, and those manufactured by Nintendo, Microsoft and Sony Interactive Entertainment Europe. SEGA wholly owns the video game development studios Two Point Studios, Creative Assembly, Relic Entertainment, Amplitude Studios, Sports Interactive and HARDlight. SEGA Europe's website is located at www.sega.co.uk

About Games Workshop®

Games Workshop® Group PLC (LSE:GAW.L), based in Nottingham, UK, produces the best fantasy miniatures in the world. Games Workshop designs, manufactures, retails, and distributes its range of Warhammer®: Age of Sigmar® and Warhammer® 40,000® games, miniature soldiers, novels and model kits through more than 523 of its own stores (branded Warhammer®), the www.games-workshop.com web store and independent retail channels in more than 50 countries worldwide. More information about Games Workshop and its other, related, brands and product ranges (including our publishing division 'Black Library' and our special resin miniatures studio 'Forge World') can be found at www.games-workshop.com

© Copyright Games Workshop Limited 2021. Warhammer, the Warhammer logo, GW, Games Workshop, The Game of Fantasy Battles, the twin-tailed comet logo, and all associated logos, illustrations, images, names, creatures, races, vehicles, locations, weapons, characters, and the distinctive likeness thereof, are either ® or TM, and/or © Games Workshop Limited, variably registered around the world, and used under licence. Developed by Creative Assembly and published by SEGA. Creative Assembly, the Creative Assembly logo, Total War and the Total War logo are either registered trademarks or trademarks of The Creative Assembly Limited. SEGA and the SEGA logo are either registered trademarks or trademarks of SEGA CORPORATION. SEGA is registered in the U.S. Patent and Trademark Office. All other trademarks, logos and copyrights are property of their respective owners.