Comunicato Stampa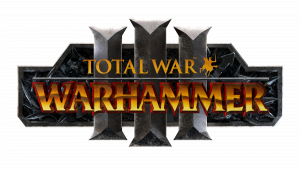 Annunciata la data di uscita di Total War™: WARHAMMER® III insieme alla collaborazione con XBOX Game Pass per PC e a Ogre Kingdoms come Bonus di Acquisto Anticipato

LONDRA – 4 novembre 2021 – Oggi SEGA® Europe, Ltd. ha annunciato che Total War™: WARHAMMER® III uscirà in tutto il mondo il 17 febbraio 2022 e sarà disponibile su Xbox Game Pass per PC fin dal primo giorno.

Preparati a saccheggiare, banchettare e combattere con questo trailer di annuncio di Ogre Kingdoms: 

"È fantastico poter finalmente annunciare una data di uscita per il nostro terzo, epico capitolo," ha dichiarato Rob Bartholomew, CPO. "E grazie alla collaborazione con Xbox Game Pass, possiamo portare i Poteri Perniciosi del Caos a quanti più giocatori possibile. Che tutti ne siano servitori, accolti nel suo glorioso abbraccio."

Inoltre, è stato annunciato che il pacchetto razza Ogre Kingdoms sarà il bonus di acquisto anticipato del titolo in arrivo. Tutti i giocatori che ordineranno in anticipo Total War™: WARHAMMER® III, o che lo acquisteranno entro la prima settimana dal lancio, otterranno gratuitamente questo contenuto aggiuntivo. 

Con questo pacchetto razza, i Regni degli Ogri e i loro due Lord leggendari, Greasus Dentedoro e Skrag il Massacratore, potranno scatenarsi nella campagna principale che permetterà ai giocatori di guidare un esercito di guerrieri colossali e mostri primordiali alla ricerca di oro, bottini e carne per i loro stomaci insaziabili. 

In battaglia questi bruti sono specializzati nel bombardare i nemici con una potenza di fuoco a lunga gittata, per poi scagliarsi sui ranghi ormai smembrati con la carica devastante della loro cavalleria mostruosa. Nella campagna si lanciano in guerre sanguinose partendo dai loro accampamenti nomadi tra i Monti del Lamento, sempre entusiasti di accettare contratti vantaggiosi e di aggiungere nomi prestigiosi ai loro titoli.  

Per ulteriori informazioni su Total War™: WARHAMMER® III, Xbox Game Pass o il bonus di acquisto anticipato Ogre Kingdoms visita il Blog di Total War. Prenota il gioco direttamente dagli sviluppatori nel negozio di Total War: WARHAMMER III, nel Microsoft Store, su Steam, nell'Epic Games Store o giocalo al lancio con Xbox Game Pass per PC.

* Il bonus di acquisto anticipato Ogre Kingdoms deve essere acquistato da rivenditori autorizzati SEGA. I possessori di Xbox Game Pass possono acquistare questo contenuto separatamente nel Microsoft Store. Visita il Blog di Total War per scoprire ulteriori dettagli. 

---

About Total War™

With more than 37.8 million copies sold, Total War is one of the most established and critically acclaimed series in gaming. A drive for historical authenticity and superb gaming quality has helped establish the franchise as one of the most successful PC games of all time. Alongside the core historical-based games, the Total War series has expanded to include free-to-play mobile (Total War Battles™: KINGDOM), fantasy epics (Total War™: WARHAMMER®), and historical snapshots (Total War Saga™: THRONES OF BRITANNIA). www.totalwar.com 

About Creative Assembly™

The Creative Assembly Ltd. is one of Europe's leading games development studios, founded in 1987 and located in West Sussex, UK and in Sofia, Bulgaria. With a heritage of award-winning AAA titles, including the multi-million selling Total War™ series, Creative Assembly continues to build an impressive portfolio of games and world-renowned partnerships; working with Games Workshop on Total War™: WARHAMMER®, Twentieth Century Fox on Alien: Isolation, plus 343 Industries and Microsoft on Halo Wars 2. Creative Assembly has, with their exceptionally talented team of over 700, amassed a wealth of awards, including multiple Best Place to Work awards and recent accolades from BAFTA, Music+Sound and Develop's Industry Excellence awards. www.creative-assembly.com

About SEGA® Europe Ltd.

SEGA® Europe Ltd. is the European Distribution arm of Tokyo, Japan-based SEGACORPORATION, and a worldwide leader in interactive entertainment both inside and outside the home. The company develops and distributes interactive entertainment software products for a variety of hardware platforms including PC, wireless devices, and those manufactured by Nintendo, Microsoft and Sony Interactive Entertainment Europe. SEGA wholly owns the video game development studios Two Point Studios, Creative Assembly, Relic Entertainment, Amplitude Studios, Sports Interactive and HARDlight. SEGA Europe's website is located at www.sega.co.uk

About Games Workshop®

Games Workshop® Group PLC (LSE:GAW.L), based in Nottingham, UK, produces the best fantasy miniatures in the world. Games Workshop designs, manufactures, retails, and distributes its range of Warhammer®: Age of Sigmar® and Warhammer® 40,000® games, miniature soldiers, novels and model kits through more than 523 of its own stores (branded Warhammer®), the www.games-workshop.com web store and independent retail channels in more than 50 countries worldwide. More information about Games Workshop and its other, related, brands and product ranges (including our publishing division 'Black Library' and our special resin miniatures studio 'Forge World') can be found at www.games-workshop.com

© Copyright Games Workshop Limited 2021. Warhammer, the Warhammer logo, GW, Games Workshop, The Game of Fantasy Battles, the twin-tailed comet logo, and all associated logos, illustrations, images, names, creatures, races, vehicles, locations, weapons, characters, and the distinctive likeness thereof, are either ® or TM, and/or © Games Workshop Limited, variably registered around the world, and used under licence. Developed by Creative Assembly and published by SEGA. Creative Assembly, the Creative Assembly logo, Total War and the Total War logo are either registered trademarks or trademarks of The Creative Assembly Limited. SEGA and the SEGA logo are either registered trademarks or trademarks of SEGA CORPORATION. SEGA is registered in the U.S. Patent and Trademark Office. All other trademarks, logos and copyrights are property of their respective owners.