Communiqué de Presse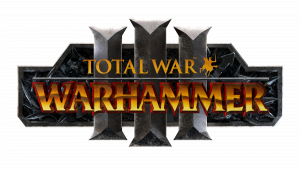 Entrez dans l'univers de Slaanesh dans Total War™: WARHAMMER® III

– Bienvenue au pays des démons qui se délectent de la douleur, des cultistes décadents et des glorieuses équipées –

Slaanesh est le plus jeune des Dieux du Chaos, il est en quête perpétuelle d'excès, de satisfaction, d'hédonisme, de douleur et de plaisir immoral aux dépens des autres âmes.

Venez accueillir le Prince du Chaos dans cette nouvelle bande-annonce :

Seigneur légendaire de Slaanesh– N'kari

N'Kari, l'Archi-tentateur, parcourt les royaumes des immortels et des vivants à la recherche de la sensation ultime et de l'extase à son état le plus pur. 

Sur le champ de bataille, il est un Démon Exalté particulièrement véloce et malveillant, dont la spécialité est de chasser les unités et personnages ennemis isolés. Sa capacité passive unique, Récolteur des âmes, le soigne à chaque fois qu'une unité ennemie est tuée près de lui, et sa capacité Proie consentante réduit la défense en mêlée et l'attaque des ennemis de façon notable, ce qui les laisse à la merci d'une mort rapide et douloureuse. 

Style de jeu de Slaanesh

En se servant de leur vitesse inégalée et de leurs capacités perforantes, les Démons de Slaanesh cherchent à semer la discorde dans les rangs ennemis grâce à des tactiques d'attaques éclairs, avant d'isoler les unités pour leur asséner rapidement le coup fatal. Tuer des unités en déroute rapporte à leurs armées des provisions de combat, lesquelles peuvent être utilisées sur trois capacités qui accentuent leur style de jeu. 

Sur la carte de campagne, les factions de Slaanesh ont pour objectif de diffuser le message hédoniste du Prince du Chaos à chaque tour. On peut citer, parmi leurs mécaniques :

Dons de Slaanesh :

les Seigneurs et les Héros de Slaanesh peuvent offrir des

dons

aux personnages ennemis en leur infligeant une défaite au combat ou grâce à des actions de Héros, imposant ainsi tout un tas d'effets négatifs à cette unité. 

Séduction :

En augmentant leur influence séductrice, les forces de Slaanesh peuvent vassaliser de force une faction cible.

Dévots :

Les armées de Slaanesh peuvent capturer des dévots au cours des batailles, dans les cultes du Chaos ou grâce aux Réjouissances. Les dévots servent à créer des cultes et des vassaux, ou à lever des armées de disciples.

Unités de Slaanesh

Incarnations de leur dieu patron, les démons de Slaanesh sont sadiques, gracieux et séduisants. Les autoritaires Gardiens des Secrets et Hérauts de Slaanesh commandent leurs sinistres armées, mais le cœur de leurs troupes est composé d'unités sournoises et mortelles telles que les Démonettes et les Bêtes, laissant aux agiles Accroche-cœurs et Rabatteurs le soin de fournir le soutien d'une cavalerie rapide comme l'éclair. 

Plus d'infos :

---

About Total War™:

With more than 37.8 million copies sold, Total War is one of the most established and critically acclaimed series in gaming. A drive for historical authenticity and superb gaming quality has helped establish the franchise as one of the most successful PC games of all time. Alongside the core historical-based games, the Total War series has expanded to include free-to-play mobile (Total War Battles™: KINGDOM), fantasy epics (Total War™: WARHAMMER®), and historical snapshots (Total War Saga™: THRONES OF BRITANNIA). www.totalwar.com 

About Creative Assembly™:

The Creative Assembly Ltd. is one of Europe's leading games development studios, founded in 1987 and located in West Sussex, UK and in Sofia, Bulgaria. With a heritage of award-winning AAA titles, including the multi-million selling Total War™ series, Creative Assembly continues to build an impressive portfolio of games and world-renowned partnerships; working with Games Workshop on Total War™: WARHAMMER®, Twentieth Century Fox on Alien: Isolation, plus 343 Industries and Microsoft on Halo Wars 2. Creative Assembly has, with their exceptionally talented team of over 700, amassed a wealth of awards, including multiple Best Place to Work Awards and recent accolades from BAFTA, Music+Sound and Develop's Industry Excellence awards. www.creative-assembly.com

About Sega Europe Ltd.:

Sega Europe Ltd. is the European Distribution arm of Tokyo, Japan-based SEGA CORPORATION, and a worldwide leader in interactive entertainment both inside and outside the home. The company develops and distributes interactive entertainment software products for a variety of hardware platforms including PC, wireless devices, and those manufactured by Nintendo, Microsoft and Sony Interactive Entertainment Europe. SEGA wholly owns the video game development studios Two Point Studios, Creative Assembly, Relic Entertainment, Amplitude Studios, Sports Interactive and HARDlight. Sega Europe's website is located at www.sega.co.uk

About Games Workshop®

Games Workshop® Group PLC (LSE:GAW.L), based in Nottingham, UK, produces the best fantasy miniatures in the world. Games Workshop designs, manufactures, retails, and distributes its range of Warhammer®: Age of Sigmar® and Warhammer® 40,000® games, miniature soldiers, novels and model kits through more than 523 of its own stores (branded Warhammer®), the www.games-workshop.com web store and independent retail channels in more than 50 countries worldwide. More information about Games Workshop and its other, related, brands and product ranges (including our publishing division 'Black Library' and our special resin miniatures studio 'Forge World') can be found at www.games-workshop.com

© Copyright Games Workshop Limited 2021. Warhammer, the Warhammer logo, GW, Games Workshop, The Game of Fantasy Battles, the twin-tailed comet logo, and all associated logos, illustrations, images, names, creatures, races, vehicles, locations, weapons, characters, and the distinctive likeness thereof, are either ® or TM, and/or © Games Workshop Limited, variably registered around the world, and used under licence. Developed by Creative Assembly and published by SEGA. Creative Assembly, the Creative Assembly logo, Total War and the Total War logo are either registered trademarks or trademarks of The Creative Assembly Limited. SEGA and the SEGA logo are either registered trademarks or trademarks of SEGA CORPORATION. SEGA is registered in the U.S. Patent and Trademark Office. All other trademarks, logos and copyrights are property of their respective owners.