Press Release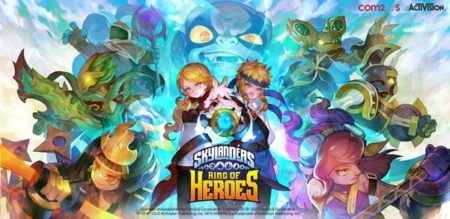 Com2uS Releases Skylanders Completely Revised

– Major update fundamentally improves the core mechanics and gameplay of Skylanders –

Berlin/Seoul, December 10, 2020: As publisher Com2uS announced, a heavily revised version of Skylanders™ Ring of Heroes is now available for download for all players in the Google Play Store and Apple App Store. The now completely turn-based team RPG is based on the game series of the same name from Activision and is characterized by the collection and upgrading of Skylanders as well as strategic battles in which the various skills of the characters are used. As part of this major update, Com2uS has released a new cinematic trailer:

After Skylanders Ring of Heroes used to mix real-time and turn-based battles, publisher Com2uS now relies on a fully-fledged turn-based team system that enables clear and intuitive combat. Players can either use up the mana that is available to their entire team for the battle or voluntarily end the turn beforehand. So-called portal masters, who played a subordinate role in the previous version, also receive unique skills with the major update, which increase the fun of putting together the decks and fighting. The acquisition and upgrading of Skylanders has also been made much easier compared to the previous version. In addition, game mechanics, including equipping and summoning Skylanders, have been reorganized to make gameplay more intuitive and convenient.

More information about Skylanders Ring of Heroes is available on the official page, as well as on Instagram and Facebook.