Press Release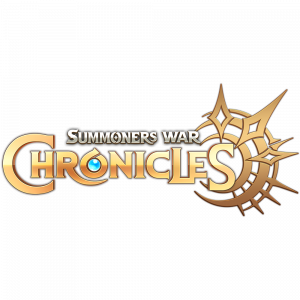 Com2uS' hit MMORPG Summoners War: Chronicles unleashes a massive update today

– A world of new adventures unfolds with the game's very first new summoner, a new 5★ Monster, a variety of new content and fun celebratory events –

August 10th, 2023 – Com2uS, the creative force behind the worldwide sensation MMORPG, Summoners War: Chronicles, launches a monumental update available now on Google Play, App Store, Hive Crossplay, Google Play Games, and Steam. The game welcomes its first added Summoner, a brand-new monster and an array of new content to enhance the experience. To commemorate the launch, a series of celebratory events await, offering players the chance to secure coveted in-game rewards.

For the first time, Summoners War: Chronicles adopts a new Summoner, Soleta, an archer-type who specializes in long-range attacks and has a movement skill to maintain distance from enemies. With various abilities for different weapon attributes, she can enhance her attack, restrict the enemy's ability, and deal fixed damage based on her maximum HP when attacking the same target. Using a Wind attribute weapon can apply effects, such as Damage over Time (DoT), Sleep, and Block Harmful Effect Removal. Moreover, she possesses a new effect called "Transmission", which spreads harmful effects on the target to others. Now providing a selection of 4 Summoners, players can enjoy the game in even more diverse ways. 

The new 5★ Monster, Paladin, is a robust knight-type Summoner known for excellent defense. Depending on its attribute, it can use various abilities such as Remove Harmful Effect, Provoke, Shield, Invincibility, Recovery, and DEF UP to protect and enhance its allies. Paladin and Soleta make a great team with strong synergy. As Paladin soaks up enemy damage from the front line, Soleta deals damage from behind.

Additionally, the following new features have been added as part of the update:

Guild Infinite Raid

requires players to defeat incoming enemy waves within three minutes, challenging them to clear as quickly as possible. It operates on a weekly basis, similar to the existing

Guild Raid

. Players can challenge it unlimitedly during the season and can obtain rewards based on their highest scores.

The additional content of the update expands the main quests and adds new dungeons

Mirror Lake

and

Magic Tomb

in Kontana, where Summoners can embark on a fresh adventure to confront new threats to the kingdom. Mirror Lake involves solving puzzles to lift the curse, while Magic Tomb requires players to choose between

Light and Dark

attribute Monsters to proceed, offering unique clear conditions and various mechanisms not found in existing dungeons.

Similar to the existing appearance change, players can preview the appearance of weapons that can be altered in the "

Closet

" using the

updated overlay system

. Obtaining a set of weapons and sub weapons applies set effects, the same as outfits.

The

Soul Connection

system can now transfer the abilities of a fully developed Monster to another one. The Monster that receives the ability will have its level, awakening level, and skill level set to the maximum. The transferred ability will revert to its original state when disconnected.

A

spectator mode

has been added to

Friend Battle

in Arena, allowing players to conveniently view PvP matches of other Summoners. Summoners can chat while viewing the match and study the strategies of others. 

Miscellaneous other content updates have been implemented, including

Secret Dungeon

,

Elite Raid

improvement, and the addition of a

Profession Research Tower

construction feature within the Guild Town.

Players can participate in various events to celebrate the update and earn in-game items. A special summon event will grant a higher chance of acquiring a Fire, Water, and Wind attribute Paladin to celebrate the new Monster. There is also an event where players can obtain a Mystical Scroll and a Legendary Scroll depending on the number of total summons, and another that gives out Energy and a 5★ Devilmon for completing playtime missions. Until August 20th, players have the opportunity to write development guides on the official forum, in which only one participant will be chosen to receive 50 Mystical Scrolls to celebrate Soleta. Furthermore, a special playtime event will take place for one week where players can obtain equipment enhancement items, such as the Durability Restoration Stone and Sky Stones, and there will be coupons to receive items, including Refining Catalyst, Refine Stones, and Preservation Stones.

Summoners War: Chronicles is now available on Google Play, App Store, Hive Crossplay, Google Play Games, and Steam. Detailed information on Summoners War: Chronicles and its new updates can be found on the official forum. 

---

About Summoners War: Chronicles
Players will find themselves in a time before both Sky Arena and Lost Centuria, where they slip into the role of a Summoner with distinct skills and appearances. As they venture through sheer endless continents, players will encounter grasslands, deserts, elven forests, glaciers, volcanos, and more immersive surroundings with unique attributes. There, players will meet various known monsters from Sky Arena, and creatures that are new to the world of Summoners War. Naturally, Summoners War: Chronicles will offer a wide choice of PvE and PvP challenges.