Press Release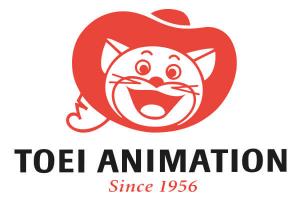 Blockbuster anime One Piece Film: Red dominates domestic charts on its opening weekend

– The straw hat phenomenon hits more markets and continues to break new records. Ranked in the top 3 highest grossing movies in the UK, Spain, Italy and the Middle East after only 3 days. –

Paris – November 9th, 2022 – One Piece Film: Red became a phenomenon on its release in Japan earlier this year, where it has been the #1 film at the box office appealing to 13 million moviegoers and making over 18 billion yen (122.6 million USD) as of November 4th 2022.

Today, Toei Animation Europe and its partners (Selecta Vision in Spain, Front Row in the MENA regions, Anime Ltd in the UK) are happy to reveal that One Piece Film: Red is continuing to break box office records and become this year's highest grossing anime film after its first weekend of release in Spain, the Middle East regions, and the UK.

Premieres and opening weekends* success

Spain

: Ranked

#

3 after 4 days since its release with Selecta Vision across 304 cinemas with over 107,397  moviegoers in its first weekend release generating a total of 724,632€ within four days.

Middle East regions

:

One Piece Film: Red

is  the biggest opening ever for a Japanese Anime in the territory with over 60,000 admissions for the opening week-end.

In the UK market

,

One Piece Film: Red

has been released in 270 cinemas across the UK and Ireland and is ranked among the top 5 highest grossing movies, reaching 55,000 admissions for the 1st week-end and making a total of GBP 559,000 in the box office.

In Italy,

after its Premiere at Lucca Comics and Games 2022, the movie has been launched successfully on November 7th and 8th in more than 200 cinemas in its original version with subtitles, reaching #1 in the Box office with over 26,000 admissions on day 1. It's the first time in Italian history that a movie was released widely in cinemas in Japanese with Italian subtitles. The dubbed version of the movie will be released on December 1st. 

Incredible phenomenon beyond borders

One Pi

ece Film: Red continues to overperform in local markets such as Germany where it was ranked 1st among films released the same weekend with 230,000 moviegoers and generated close to 4 million USD in its first weekend. The movie is distributed by Crunchyroll and is available in 417 cinemas across Germany and Austria.

The movie generated 7 million USD in France attracting over 977,000 moviegoers, where it has become the most successful anime release in the country's history in this last decade

.

The film's main theme song, "New Genesis" by Ado, also made history by becoming the first Japanese song to top Apple Music's Global Top 100 chart.


ONE PIECE FILM: RED – Global Release Dates

Italy
Movie release date: December 1st, 2022, national release of the dubbed version, distributed by Anime factory.

Nordic and Scandinavian
Movie release dates: Norway (November 16th), Finland (January 2023 date TBC)


Central Europe
Movie release date: Israel (December 1st) , Slovenia, Switzerland (IT) (December 1st), Cyprus (December 8th), Armenia ( December 1st ) Azerbaijan (January 12th) 

Africa
Movie release dates: South Africa (November 25th); December 9th in Kenya, Rwanda, Tanzania, Uganda, Zambia.

For more information please check the release calendar movie here.

Instagram : @toei_animation_europe
Twitter: @EuropeToei
#ONEPIECE #OP_FILMRED

Movie Synopsis:
Uta, the most beloved singer in the world whose voice has been described as "otherworldly", is renowned for concealing her own identity. She will appear in public for the first time at a live concert. As the venue fills with all kinds of Uta fans — excited pirates, the Navy watching closely, and the Straw Hats led by Luffy who simply came to enjoy her sonorous performance — the voice that the whole world has been waiting for is about to resound. The story begins with the shocking fact that she is "Shanks' daughter." Uta stands on the stage, with the ordinary wish of "Making the world happy with my music." There's Gordon, a mysterious character who knows Uta's past and glimpses of Shanks' shadow. On Elegia, the island of music, Luffy and Uta reunite for the first time since they last met 12 years ago in Foosha Village.

Beyond the phenomenon:
In July 2022, One Piece celebrated the 25th anniversary of its very first appearance as a manga in Shonen Jump in 1997. In July 2022, the total number of sales worldwide exceeded 500 million copies! The global phenomenon is every bit as powerful as when the first One Piece episode aired in Japan in 1999, with faithful legions of fans and celebrity devotees in every corner of the word. With more than 1,000 episodes broadcasted in 80 countries, 13 feature films released, and the Guinness World Record awarded to manga creator Eiichiro Oda for the "most copies published for the same comic book series by a single author", One Piece has established itself on the cultural landscape of an entire generation. 

Join thousands of fans as they come to celebrate the movie ONE PIECE FILM: RED.

EMEA press kit is available here.

---

About One Piece:
The One Piece series is the adaptation of the eponymous manga created by Eiichiro Oda in 1997. Since then, One Piece has become an international hit, with over 500 million copies of the manga sold worldwide since July 2022. For over 10 years, the One Piece manga has ranked #1 in sales in France. Produced by Toei Animation since its debut in 1999, the animated One Piece series comprises over 1,000 episodes. 

About Toei Animation Europe:
With headquarters in Tokyo and sales offices in Los Angeles, Hong Kong, Shanghai and Paris, Toei Animation ranks among the world's most prolific animation production studios. Toei Animation's operations include animation development and production, and worldwide marketing and program licensing. Founded in 2004, Toei Animation Europe is in charge of the distribution and exploitation of Toei Animation's animated series in Europe, Africa and the Middle East. Among its most famous series are Dragon Ball, Captain Harlock, Saint Seiya, Sailor Moon, and One Piece.

About Toei Animation:
Toei Animation Co., Ltd. ranks amongst the world's most prolific animation production studios. The company's operations include animation development and production, and worldwide marketing and program licensing with sales offices in Los Angeles, Paris, Hong Kong and Shanghai. Since its founding in 1956, Toei Animation Co., Ltd. has produced more than 13,316 episodes of TV series (more than 230 titles) and more than 258 long feature films (as of March 2022). 

For more information, please visit corp.toei-anim.co.jp/en.