Press Release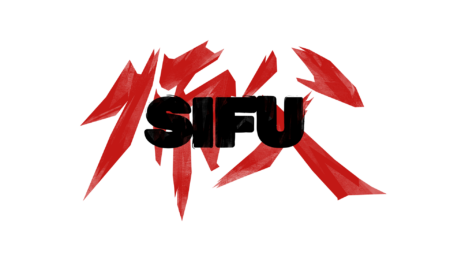 Best-selling Kung Fu Action Game Sifu Releases New Content Update and Retail Versions Today!

– Sloclap's first major update for Sifu includes new difficulty option settings, a new training mode, a new outfit feature as well as various other enhancements –

PARIS – May 3rd, 2022 – Released on February 8th, 2022, the million+ selling hit title Sifu hits back with more content! The critically acclaimed smash Kung Fu hit from developer and publisher Sloclap (Absolver) received its first content update today on PlayStation and on PC, celebrating the release of the game in retail stores around the world. The Sifu Spring 2022 content update brings new features ranging from difficulty settings, an advanced training mode allowing to train against any opponent, including bosses, a new outfit feature for the main character including three new outfits along with many other quality of life updates and changes for the UI and controls.

A short trailer released today gives an overview of the content of this first update: 

The Sifu Spring 2022 update at a glance
Players can now choose their difficult setting in Sifu, including the option to make the game more challenging. Three settings: Student, Disciple and Master determine weakness of opponents, AI response and how slowly or quickly your character will age in the game, with Disciple being the original difficulty setting for the game. 

Two new unlockable outfits debut in today's update as well, with more planned for future updates. Players will be able to select their outfits in the Wuguan. Owners of the Deluxe Edition have been granted one additional outfit selection. And for players who are looking to hone their skills, a new advanced training mode appears today which allows players to train against any enemy archetype or bosses they have defeated in the story. An option to face multiple enemies at once is also included. 

Dark mode for in-game menus, better mouse and keyboard support, audio updates and improved HUD readability round out just some of the additional enhancements in today's update. 

Sifu hits the stores today
The update celebrates the retail launch of Sifu today as the game makes its way to retail stores around the world where students looking to enact their revenge can now do so with a physical version of Sifu in both its standard and Vengeance Editions from partner and distributor Microids. The Vengeance Edition comes with a 48-page artbook, the complete digital soundtrack composed by Howie Lee, and three beautiful lithographs all encased in a steel game case. 

About Sifu
Released in February, Sifu was hailed as one of 2022's first big smash hits, reaching more than one million copies sold in its first three weeks of launch and pegged by international critics as an early GOTY contender. Developer and publisher Sloclap confirmed last week that the studio is already well underway developing a year's worth of free content updates for the game (link). 

Sifu is set against a detailed backdrop of a fictional Chinese city where players uncover an ancient mystery via a series of difficult confrontations that test their skills to the limit. To overcome seemingly insurmountable odds, fighters need to rely on a mastery of Kung Fu and a magical pendant that revives them after death. The cost of magic is dear, however, and drastically ages a fighter with each revival: time is the price paid for revenge. 

Sifu's main inspiration comes from classic Kung Fu fighting movies, with some of the developers at Sloclap having practiced Pak Mei Kung Fu and various other martial arts. Throughout the development of the game, the developers at Sloclap worked closely with the Kowloon Nights team, based in Beijing and Hong Kong, to organize cultural reviews in order to make the game be as respectful of Chinese Kung Fu culture as possible. Multiple consultants from Chinese video game companies were invited to collaborate and provide feedback, resulting in numerous changes to the game, ranging from the look of the main character to details of the environment. 

For more information, please visit www.sifugame.com and check out @sifugame on Twitter.

---

About Sloclap:
Sloclap is an independent game development studio founded in 2015. Comprising more than 50 team members, the studio's core focus revolves around martial arts combat games for PC and consoles. The studio's debut project, Absolver, released in August 2017 on PC and PlayStation 4, followed by a release on Xbox One in January 2019 and achieved a player base of more than 3 million people around the world. The studio's sophomore title, Sifu, launched February 7, 2022 and achieved more than one million copies sold in its first three weeks. It is currently rated with an 80 on international game review aggregate site, Metacritic.