Press Release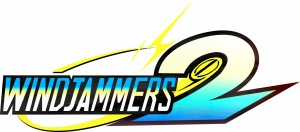 Windjammers 2 Scores a January 2022 Release Date for PC, Nintendo Switch, PlayStation 4, Xbox One, Xbox Game Pass for Consoles & PC

– New Trailer Confirms Long-Awaited Return of World's Most Radical Sport, Popularized by Iconic Arcade-Era Classic, is Nearly Upon Us –

PARIS, December 14th, 2021 – Publisher and developer Dotemu (Teenage Mutant Ninja Turtles: Shredder's Revenge, Metal Slug Tactics, Streets of Rage 4) today announced Windjammers 2 is bringing frenetic matches of power disc-slinging action to PC, PlayStation 4, Xbox One, Nintendo Switch, Xbox Game Pass & Xbox Game Pass for PC, and Stadia on January 20th. Windjammers 2 will also host showdowns on PlayStation 5 and Xbox Series X|S via backward compatibility.

The release date's announcement trailer joins Windjammers 2's returning superstars and champions in the making for bouts of the game's energizing head-to-head battles. Catch Windjammers 2's roster of 10 playable athletes in action, a glimpse of the 10 varied courts they'll be battling to score on, and in the new video:

To further celebrate the occasion, Dotemu shared insight in a new PlayStation Blog post on how the team managed to keep Windjammers 2's overall feel true to the original Windjammers before introducing their own ideas to the bodacious sport. From frame-by-frame analyses of the 1994 release to fully disassembling its code, the developers committed themselves to fully understanding the beloved debut's magic to ensure Windjammers 2 is everything fans have been waiting for. Find full details at the PlayStation Blog here.

An evolution of the arcade classic, Windjammers 2's radical power disc-flinging showdowns pair approachable mechanics with subtle depth, offering up an accessible competitive sport that's perfect for casual rounds as well as high-stakes tournaments. Fluidly hand-drawn 2D animation converts the intense energy and emotion of matches into a beautiful spectacle, making Windjammers 2 a joy to both play and watch.

Dotemu is also happy to announce that physical editions of the game will be available with LRG for the US and Pix'n'Love for Europe (more information to come!)

Slam into all things Windjammers 2 by checking the official site as well as following @Windjammers and @Dotemu on Twitter.

---

About Dotemu

Dotemu is a French video game company specializing in modern releases of beloved retro games. Our mission is simple: give every gamer access to yesteryear's classic video games on today's platforms, including PC, mobile, console and more. Working alongside the world's most cherished and recognized publishers, the Dotemu team has published a number of global top-sellers across both PC and console including Streets of Rage 4, Wonder Boy: The Dragon's Trap, with additional development and publishing work on Windjammers 1 and 2, several games in the Ys series, and more. Dotemu is currently working on Teenage Mutant Ninja Turtles: Shredder's Revenge with Tribute Games and Metal Slug Tactics with Leikir Studio.

Founded in 2007, Dotemu leverages its considerable technological know-how to maintain the original spirit of classic games while giving them a second life as rediscovered gems for a new generation of gamers.