Press Release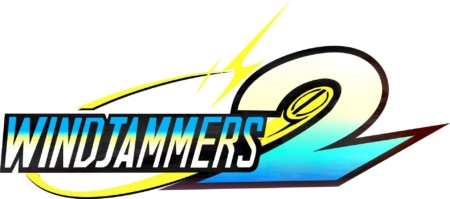 Dotemu Reveals Windjammers 2's Arcade Mode, Returning All-Star Steve Miller in New Gameplay Trailer

– Download the Steam Festival Demo to Experience New Fan-Requested Rollback Netcode –

PARIS (Feb. 5, 2021) – Publisher and developer Dotemu (Streets of Rage 4, Wonder Boy: The Dragon's Trap) today shared a first look at Windjammers 2's overhauled Arcade Mode while also confirming the renowned Steve Miller's return to the court via a new gameplay trailer.

Windjammers 2's Arcade Mode allows superstars to conquer championships while playing solo, offering up a gauntlet of matches against AI opponents as well as optional challenges, which reward versatile competitors able to adapt their playstyles on the fly. Strong performances will earn credits, which can save players from falling out of a tournament should they ever lose a match. Arcade Mode is a great starting point for beginners and brings the world of Windjammers to life, adding color to each athlete's story through personalized endings after they rise through the ranks and dominate rivals. See how Arcade Mode's tournaments unfold by watching the trailer: 


Today's video also confirms the return of Steve Miller, an agile power disc-flinging icon who stands as a balanced choice for newcomers and Windjammers veterans alike. Although Steve's throws range on the weaker side of the roster, he's agile and a natural at pulling off reversals along with tricky curved shots.

Following extensive feedback from the passionate Windjammers community, Dotemu is also pleased to confirm Windjammers 2 will implement rollback netcode, a technique often viewed as the best option for providing smooth online play for games built around swift, precise action. Fans can experience the difference this makes in the heat of their own matches by jumping into Windjammers 2's rollback-incorporating Steam Game Festival demo, which is available until Feb. 9.

An evolution of the original arcade classic, Windjammers 2's radical power disc-flinging showdowns pair approachable mechanics with subtle depth, offering up an accessible competitive sport that's perfect for casual rounds as well as high-stakes tournaments. Fluidly hand-drawn 2D animation converts the intense energy and emotion of matches into a beautiful spectacle, making Windjammers 2 a joy to both play and watch.

Score the latest details on Windjammers 2 by checking the official site as well as following @Windjammers and @Dotemu on Twitter.

---

About Dotemu

Dotemu is a French video game company specializing in modern releases of beloved retro games. Our mission is simple: give every gamer access to yesteryear's classic video games on today's platforms, including PC, mobile, console and more. Working alongside the world's most cherished and recognized publishers, the Dotemu team has published a number of global top-sellers across both PC and console including Streets of Rage 4, Wonder Boy: The Dragon's Trap, with additional development and publishing work on Windjammers 1 and 2, several games in the Ys series, and more.

Founded in 2007, Dotemu leverages its considerable technological know-how to maintain the original spirit of classic games while giving them a second life as rediscovered gems for a new generation of gamers.