Press Release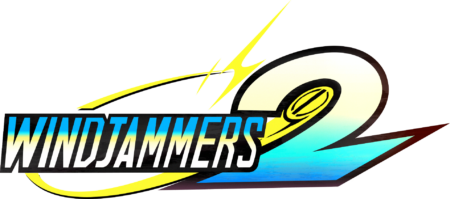 Windjammers 2 Playable from Home for First Time Ever Through Steam Game Festival, Radical New Gameplay Trailer Released

– Power Disc-Flinging Cult Classic Followup Soon Available to Play for a Limited Time –

PARIS – June 15, 2020 – Fresh off the long-awaited and critically acclaimed release of Streets of Rage 4, publisher and developer Dotemu will release a Windjammers 2 demo tomorrow as part of the Steam Game Festival, offering local versus play and online multiplayer. This long-awaited follow-up to a competitive arcade cult classic is hosting head-to-head showdowns on its courts from tomorrow until June 22.

A trailer showcasing Windjammer 2's rapid pace of back-and-forth action has also been released. This new gameplay offers a succinct snapshot of the gorgeously animated flair behind every lob, curved shot, and special move powerful enough to shove rivals into their own goals. Get a courtside view of the larger-than-life spectacle awaiting you in every match by viewing the trailer here: 

Windjammers 2's radical power disc-flinging competition is the perfect summer escape. Approachable mechanics with depth for those who want to master a new sport make this a shoo-in for game nights and a prime stage to form friendly rivalries. Slap on some shades and warm up your throwing arm before downloading the demo here.

Score the latest details on Windjammers 2 by checking the official site as well as following @Windjammers and @Dotemu on Twitter.

---

About Dotemu
Dotemu is a French video game company specializing in modern releases of beloved retro games. Our mission is simple: give every gamer access to yesteryear's classic video games on today's platforms, including PC, mobile, console and more. Working alongside the world's most cherished and recognized publishers, the Dotemu team has published a number of global top-sellers across both PC and console including Streets of Rage 4, Wonder Boy: The Dragon's Trap, with additional development and publishing work on Windjammers 1 and 2, several games in the Ys series, and more.

Founded in 2007, Dotemu leverages its considerable technological know-how to maintain the original spirit of classic games while giving them a second life as rediscovered gems for a new generation of gamers.