Press Release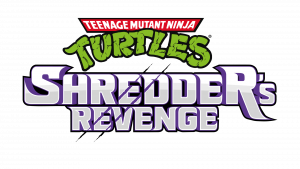 Teenage Mutant Ninja Turtles: Shredder's Revenge Scores Bodacious June Release Date, Debuts Casey Jones as Playable Character, Reveals 6-Player Local & Online Multiplayer Action
During Summer Game Fest

– Manhattan's Revered Vigilante Scores in Radical New Foot Clan-Bashing Gameplay –

PARIS – June 9th, 2022 – Publisher Dotemu and developer Tribute Games, in partnership with Nickelodeon, today announced Teenage Mutant Ninja Turtles: Shredder's Revenge is unleashing ninjutsu in an all-new brawl against the Foot Clan on June 16 across PC, Nintendo Switch, PlayStation 4, and Xbox One and Game Pass. Starting today, fans can score a 10% discount by pre-ordering the game on the Nintendo eShop and the Microsoft Store ahead of the June 16 launch; the discount will also be available on the PlayStation Store* and Steam in the coming days.

A brand new trailer showcasing the eagerly anticipated playable character Casey Jones, the Turtles' spirited ally determined to clean up the streets of New York City, debuted onstage during Summer Game Fest. Casey's balance of range, speed and power makes him a formidable all-around threat as he swings through flanks of Foot Clan soldiers with his signature hockey stick. Casey Jones is an unlockable character.

Watch Casey take on the Foot Clan: 

The bombshell announcement also revealed the first look at Teenage Mutant Ninja Turtles: Shredder's Revenge's 6-player multiplayer. Teenage Mutant Ninja Turtles: Shredder's Revenge's enemy groups scale in size based on the number of players kicking shell, making 6-player multiplayer a totally intense showdown against Shredder's minions. Piling friends on the same couch isn't the only way to play together; online multiplayer for 2-6 players has been confirmed, with heroes able to drop in and out of play at any time.

"The childhood dream shared between Dotemu and Tribute Games that ultimately became TMNT: Shredder's Revenge is almost 30 years in the making, and in just a few days, we'll invite fans back to the TMNT beat-em-up legacy to kick shell in an all-new game," said Cyrille Imbert, CEO of Dotemu. "This all truly feels surreal."

"Teenage Mutant Ninja Turtles: Shredder's Revenge merges elements of the classic cartoon, games and toys to create an ultimate celebration of a cast of beloved heroes," said Tribute Games Co-Founder Jean-Francois Major. "This game is both a tribute to an incredible era of TMNT as well as the spectacular community that's kept this stage of the series active through their love for classic TMNT."

Teenage Mutant Ninja Turtles: Shredder's Revenge joins two retro gaming experts: Dotemu, the developer and publisher known for faithful ports as well as impeccable remakes and continuations of beloved gaming series including Streets of Rage 4, the smash hit nominated for Best Action game at The Game Awards 2020, as well as the exhilaratingly competitive Windjammers 2 and the highly lauded Wonder Boy: The Dragon's Trap; and Tribute Games, the studio behind retro-themed original IPs including Panzer Paladin, Flinthook and Mercenary Kings which embody the spirit of classic games in new experiences. Tribute Games is home to the key talent behind the acclaimed Scott Pilgrim vs. The World: The Game beat-em-up and Teenage Mutant Ninja Turtles game released for Game Boy Advance in 2007.

For more TMNT gaming updates, visit the Teenage Mutant Ninja Turtles: Shredder's Revenge official site, wishlist the game on Steam, follow @Dotemu and @TributeGames on Twitter, and join the Discord.

*Only for PS+ subscribers

---

About Dotemu
Dotemu is a French video game company specializing in modern releases of beloved retro games. Our mission is simple: give every gamer access to yesteryear's classic video games on today's platforms, including PC, mobile, console and more. Working alongside the world's most cherished and recognized publishers, the Dotemu team has published a number of global top-sellers across both PC and console including Streets of Rage 4, Wonder Boy: The Dragon's Trap, with additional development and publishing work on Windjammers 1 and 2, several games in the Ys series, and more. Dotemu is currently working on Teenage Mutant Ninja Turtles: Shredder's Revenge with Tribute Games and Metal Slug Tactics with Leikir Studio.

Founded in 2007, Dotemu leverages its considerable technological know-how to maintain the original spirit of classic games while giving them a second life as rediscovered gems for a new generation of gamers.

About Tribute Games
Tribute Games is a studio developing and publishing video games with a focus on pixel art and classic game design. The Montreal-based studio has been steadily creating entertaining, challenging and retro-inspired games since 2011 using modern game development processes and technology. In 2020, Tribute Games announced the start of a publishing division to help smaller developers publish their game.