Press Release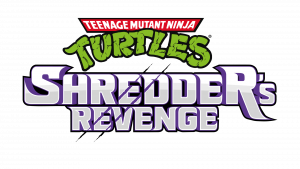 Creators of Teenage Mutant Ninja Turtles: Shredder's Revenge's Talk Modernizing Timeless Beat-Em-Up Fun in New Behind-The-Scenes Video

PARIS, May 19, 2022 – Publisher Dotemu and developer Tribute Games, in partnership with Nickelodeon, today detailed their vision for channeling and evolving the timeless fun of beat-em-ups while creating Teenage Mutant Ninja Turtles: Shredder's Revenge. The Heroes in a Half Shell's all-new adventure is reaching PC, Nintendo Switch, PlayStation 4, and Xbox One this summer.

Informed by a childhood love for the world of Teenage Mutant Ninja Turtles, Tribute Games analyzed the series' past beat-em-ups to ensure Teenage Mutant Ninja Turtles: Shredder's Revenge faithfully captures the spirit of TMNT and its classic games. Delivering an elevated, modernized experience fans deserve was equally important to the team, leading Tribute Games to include smart refinements including unique attributes and moves to accentuate each character's personality. Learn how Tribute Games rooted their modern beat-em-up in the essence of classic Teenage Mutant Ninja Turtles by viewing the video here:

"We designed Teenage Mutant Ninja Turtles: Shredder's Revenge to resemble a season of the classic 1987 cartoon series, treating each stage as if it was its own distinct episode," said Tribute Games Co-Founder Jean-Francois Major. "Pairing elements of the wider TMNT universe with the inventive styles of battle fans know to expect from the Turtles resulted in the non-stop pacing of an action movie, and the game's balance of this iconic world's personality with lighthearted fights is a rush to play."

Teenage Mutant Ninja Turtles: Shredder's Revenge joins two retro gaming experts: Dotemu, the developer and publisher known for faithful ports as well as impeccable remakes and continuations of beloved gaming series including Streets of Rage 4, the smash hit nominated for Best Action game at The Game Awards 2020, as well as the exhilaratingly competitive Windjammers 2 and the highly lauded Wonder Boy: The Dragon's Trap; and Tribute Games, the studio behind retro-themed original IPs including Panzer Paladin, Flinthook and Mercenary Kings which embody the spirit of classic games in new experiences. Tribute Games is home to the key talent behind the acclaimed Scott Pilgrim vs. The World: The Game beat-em-up and Teenage Mutant Ninja Turtles game released for Game Boy Advance in 2007.

For more TMNT gaming updates, visit the Teenage Mutant Ninja Turtles: Shredder's Revenge official site, wishlist the game on Steam, follow @Dotemu and @TributeGames on Twitter, and join the Discord.

---

About Dotemu
Dotemu is a French video game company specializing in modern releases of beloved retro games. Our mission is simple: give every gamer access to yesteryear's classic video games on today's platforms, including PC, mobile, console and more. Working alongside the world's most cherished and recognized publishers, the Dotemu team has published a number of global top-sellers across both PC and console including Streets of Rage 4, Wonder Boy: The Dragon's Trap, with additional development and publishing work on Windjammers 1 and 2, several games in the Ys series, and more. Dotemu is currently working on Teenage Mutant Ninja Turtles: Shredder's Revenge with Tribute Games and Metal Slug Tactics with Leikir Studio.

Founded in 2007, Dotemu leverages its considerable technological know-how to maintain the original spirit of classic games while giving them a second life as rediscovered gems for a new generation of gamers.

About Tribute Games
Tribute Games is a studio developing and publishing video games with a focus on pixel art and classic game design. The Montreal-based studio has been steadily creating entertaining, challenging and retro-inspired games since 2011 using modern game development processes and technology. In 2020, Tribute Games announced the start of a publishing division to help smaller developers publish their game.