Press Release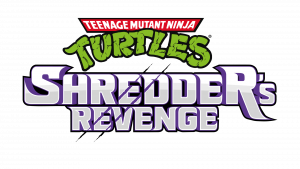 Teenage Mutant Ninja Turtles: Shredder's Revenge's Creators Detail Lifelong Dream to Pay Tribute to Classic Cartoon in Bodacious New Behind-The-Scenes Video

PARIS, April 13th, 2022 – Publisher Dotemu and Developer Tribute Games, in partnership with Nickelodeon and Paramount Consumer Products, offer us a peek under the bustling streets of Teenage Mutant Ninja Turtles: Shredder's Revenge to see how the modern reimagining of the series' classic brawling action came to be. Teenage Mutant Ninja Turtles: Shredder's Revenge is headed to PC, Nintendo Switch, PlayStation 4, and Xbox One later this year.

In a rare behind the scenes video, filmed in the Tribute Games' studio, Co-Founder Jean-Francois Major and Dotemu CEO Cyrille Imbert discuss their lifelong dreams of working on a Teenage Mutant Ninja Turtles game. After creating a string of acclaimed hits with the talent at Tribute Games (amongst other studios), Major joined forces with Dotemu to navigate the years of discussions to secure the rights to a new outing based on the Turtles' timeless 1987 designs. Learn how Teenage Mutant Ninja Turtles: Shredders' Revenge changed from a multi decade-spanning vision to reality in today's new video: 


"Contributing to an iconic universe like Teenage Mutant Ninja Turtles is an incredible opportunity on any level, but even after completing a TMNT project years ago, I always held out hope that I'd be able to create an experience set in the original era that inspired so much of my childhood wonder," said Major. "We finally found a partner that shares Tribute Games' passion for the Heroes in a Half Shell's debut. Getting to continue the legacy of the classic, beloved TMNT beat-em-ups that fans around the world grew up playing is surreal."

"The reputation we've built with exceptional partners through modern classics like Streets of Rage 4 was vital to beginning our journey with Nickelodeon and Teenage Mutant Ninja Turtles: Shredder's Revenge," said Imbert. "Tribute Games clearly shares our passion for the world of TMNT. Their deep understanding and devotion to the essence of classic beat-em-ups makes them the perfect force to ensure Teenage Mutant Ninja Turtles: Shredder's Revenge is the evolution of brawling fans deserve."

Teenage Mutant Ninja Turtles: Shredder's Revenge joins two retro gaming experts: Dotemu, the developer and publisher known for faithful ports as well as impeccable remakes and continuations of beloved gaming series including Streets of Rage 4, the smash hit nominated for Best Action game at The Game Awards 2020, as well as the exhilaratingly competitive Windjammers 2 and the highly lauded Wonder Boy: The Dragon's Trap; and Tribute Games, the studio behind retro-themed original IPs including Panzer Paladin, Flinthook and Mercenary Kings which embody the spirit of classic games in new experiences. Tribute Games is home to the key talent behind the acclaimed Scott Pilgrim vs. The World: The Game beat-em-up and Teenage Mutant Ninja Turtles game released for Game Boy Advance in 2007.

For more TMNT gaming updates, visit Teenage Mutant Ninja Turtles: Shredder's Revenge official site, wishlist the game on Steam, follow @Dotemu and @TributeGames on Twitter, and join the Discord.

---

About Dotemu

Dotemu is a French video game company specializing in modern releases of beloved retro games. Our mission is simple: give every gamer access to yesteryear's classic video games on today's platforms, including PC, mobile, console and more. Working alongside the world's most cherished and recognized publishers, the Dotemu team has published a number of global top-sellers across both PC and console including Streets of Rage 4, Wonder Boy: The Dragon's Trap, with additional development and publishing work on Windjammers 1 and 2, several games in the Ys series, and more. Dotemu is currently working on Teenage Mutant Ninja Turtles: Shredder's Revenge with Tribute Games and Metal Slug Tactics with Leikir Studio.

Founded in 2007, Dotemu leverages its considerable technological know-how to maintain the original spirit of classic games while giving them a second life as rediscovered gems for a new generation of gamers.

About Tribute Games

Tribute Games is a studio developing and publishing video games with a focus on pixel art and classic game design. The Montreal-based studio has been steadily creating entertaining, challenging and retro-inspired games since 2011 using modern game development processes and technology. In 2020, Tribute Games announced the start of a publishing division to help smaller developers publish their game.

About Paramount Consumer Products

Paramount Consumer Products oversees all licensing and merchandising for Paramount (Nasdaq: PARA, PARAA), a leading global media and entertainment company that creates premium content and experiences for audiences worldwide. Driven by iconic consumer brands, Paramount Consumer Products' portfolio includes a diverse slate of brands and content from BET, CBS (including CBS Television Studios and CBS Television Distribution), Comedy Central, MTV, Nickelodeon, Paramount Pictures and Showtime. With properties spanning animation, live-action, preschool, youth and adult, Paramount Consumer Products is committed to creating the highest quality product for some of the world's most beloved, iconic franchises. Additionally, Paramount Consumer Products oversees the online direct-to-consumer business for CBS and Showtime programming merchandise, as well as standalone branded ecommerce websites for Star Trek, SpongeBob, South Park, and MTV.