Press Release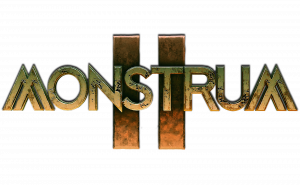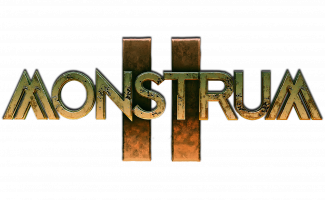 Survive the horror or join the hunt! Monstrum 2 is out today on Steam

– Junkfish is also offering 10% off for a limited time only during its launch week. –

Dundee, UK – September 6th, 2022 – In the depths of the murky waters lies a decrepit research facility harbouring dark secrets only those who dare to brave will soon discover. From the makers behind the original survival horror, Monstrum, Junkfish are thrilled to be moving its sequel, Monstrum 2, from Early Access to full launch. 

Launching exclusively on Steam today, Monstrum 2 is available for 12.49 EUR with a discount of 10%, running from September 6th through September 12th, 2022.

You can view the official launch trailer here:

Monstrum 2 pits players in a terrifying game of cat-and-mouse in this first-person horror experience. Embody the role as one of many Monstrums, failed sea-experiments with a strong bloodlust. Or play as a prisoner, who must work alongside other inmates to survive and escape from the monstrosity that lurks within Sparrowlock!

Monstrum 2 Features:

Escape Sparrowlock, a procedural Sea Fortress

Trapped within a sea labyrinth, navigate through the rusted Hong-Sha Miller research facility in a bid to evacuate and escape the clutches of the Monstrum, relentless and determined to hunt you down!

Plan your escape, 4v1 player-vs-player style!

As a prisoner, you'll have nothing but your wits and the safety of up to 3 other inmates. Scavenge for items across the Sea Fortress and use tools at your own disposal to overcome obstacles. Solve puzzles and complete unique gameplay challenges in order to progress your departure, together! Customise your prisoner with unlockable skins and accessories.

Out of sight, out of mind!

Use stealth to your advantage as you evade the predator by utilising hiding spots, but be wary of traps as they endeavour to give away your position. If spotted, running is your best option; prepare to narrowly escape with your life!

Manifest your inner Monstrum

Join the thrill of the hunt and play as a variety of different monsters, each with distinctive playstyles. Ambush and stalk your prey as The Bhagra, brutalise your victims through raw strength as the Brute and haunt your prisoners as the malevolent Malacosm. Each can also be customised with various unlockable skins and accessories.

For more information about Monstrum 2 please visit the store page on Steam and be sure to grab the game at a 10% discount during its first week of launch! Follow Junkfish on Twitter @TeamJunkfish for the latest updates.

About Junkfish
​Junkfish is a BAFTA-nominated indie studio primarily based in Dundee, Scotland and have since expanded into Singapore. Their hit title, Monstrum, which was released back in January 2015, was critically acclaimed where it had won the hearts of many horror fans as well as influencers and streamers worldwide. It also received nominations from TIGA for the 'Best Debut Game' award and from the Scottish BAFTAs for 'Best Game'. The studio's main passion is creating unique, innovative and high-quality games for a broad audience with Monstrum 2 being their latest focus for that.