Press Release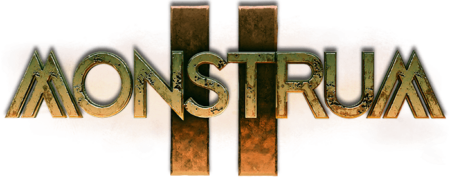 Escape the horrors of Sparrow Lock as Monstrum 2 launches on Steam Early Access

– Available now. Watch the heart-pounding launch trailer –

28th January 2021– BAFTA-nominated and Dundee-based developer Junkfish is proud to announce that Monstrum 2, the asymmetric survival-horror game, is now available on Steam Early Access for €12.50. Players who purchase before February 4th will receive bonus content, including skins from the original Monstrum and an exclusive nameplate!

The multiplayer sequel to the cult-favourite original, Monstrum 2 features new monsters, new puzzles, and a new procedurally-generated environment. Revealed in the gripping launch trailer today, up to four players will find themselves secluded on a derelict and sea-stranded research facility, with their only means of escape barred by one of three monstrous experiments.


Will you be hunted, or become the hunter?
As a prisoner, explore Sparrow Lock to clear obstacles, unlock new areas, and find useful items which can help you outwit the monster and solve puzzles to escape. But remember: stay hidden and out of sight. If spotted, you'll enter an intense game of cat-and-mouse, vaulting and sliding your way to safety if you hope to survive the chase. 

Combining first-person stealth gameplay with a puzzle-first focus on survival horror, players will need to strategise a means of escape together, rather than confronting the monster head-on. With scalable difficulty adjusting to the number of players and procedurally generated layouts, traps, rooms, and puzzles, no playthrough will be the same! 

As a monster, choose from three terrifying experiments: each with their own distinct abilities and playstyle. As the imposing Brute, use your hulking frame and strength to smash through walls, teleport to your victims as the Malacosm, or stalk your prey in the shadows as the Bhagra. Regardless of your playstyle, each monster leverages the environment in unique ways to ambush unsuspecting players.

""From a group of fresh graduates making an indie passion project to building our first full live multiplayer game, it's been quite a journey and a huge learning experience. It's both exciting and scary to officially launch Monstrum 2 in Early Access, and to finally get the community involved with the game," said Adam Dart, CEO of Junkfish.

---

About Junkfish
Dive into indie with Junkfish – a leading, independent video game development studio based in Scotland and Singapore. We develop and deliver unique, innovative titles for a worldwide audience; best known for the BAFTA-nominated, cult-classic horror, "Monstrum". Most recently, Junkfish became the proud winners of the UK Game of the Show with our upcoming multiplayer horror sequel, "Monstrum 2".