Press Release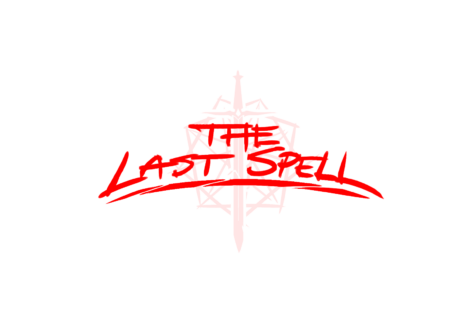 Smash hit tactical RPG The Last Spell clears 250,000 Early Access copies sold as full release launches on PC, Nintendo Switch & PlayStation Consoles today

– Swift, immensely rewarding strategic battles against humanity's extinction await – outwit and outfight hundreds of enemies at once while enjoying limited time launch discounts. –

PARIS – March 9th, 2023 – Publisher The Arcade Crew and developer Ishtar Games today released the exhilaratingly tense roguelite tactical RPG The Last Spell on PC, Nintendo Switch, PlayStation 5 and PlayStation 4, bringing the game to its 1.0 launch after selling more than 250,000 copies during its Steam Early Access period. Quick-thinking tacticians can save 10 percent on the breakout hit's €22.50 launch price until March 23 through Steam, the Nintendo eShop or a PlayStation Plus subscription. A 15 percent discount is also available when picking up the Headbanger Pack on Steam, which includes The Last Spell's spectacularly rousing soundtrack.

Bask in the richly depicted dark fantasy world of The Last Spell and take in the sheer might of the approaching beastly swarms by watching the trailer:

As seen in the fantastically stylized animation and action-packed gameplay from today's launch trailer, The Last Spell's grand battles find humanity's final Haven surrounded by a relentless evil advancing from all sides. Players must expertly guide teams of warriors and the Haven's development against seemingly insurmountable odds and unpredictable attacks, intuitively adapting their strategy as monstrous hordes tear at defensive fortifications to raze the Haven's supportive inner structures and extinguish the last flicker of humankind. 

The Last Spell features:

Deeply Rewarding Turn-Based Combat:

Thoughtfully equip, position and command squads to line up devastating attacks on groups of enemies without getting overpowered.

Immense Replayability:

Randomized party members, stashes of gear, and enemy flanks make each run an exciting, unpredictable fight through procedural generation.

Defensive Strategy:

Develop a customizable holdout with upgradable buildings and defensive structures while

stalling an unending advance of monsters.

Rewarding Challenge:

Close in on humanity's salvation with each defeat, learning new tactics and unlocking weapons, skills or new supportive buildings.

A Rousing Soundtrack:

A synth-driven progressive metal OST perfectly suited for the highs of battle and the brooding, dark world of

The Last Spell

composed

by French musician Rémi Gallego, aka The Algorithm

. Purchase the full soundtrack through the Headbanger Pack or separately

here

.

"Ishtar Games' passion for the riveting challenge of tactical combat is equaled only by their devotion to the tactical RPG community, and it's been incredible to watch The Last Spell's innovative homage to strategic combat evolve collaboratively as Ishtar Games implemented player feedback throughout the Early Access stage," said Cyrille Imbert, CEO of The Arcade Crew.

"Thanks to all The Arcade Crew dedicated team we are thrilled to launch at last the 1.0 version of The Last Spell, a five years long journey we overtook with passion and love for the tactical RPG genre. Along the road, we built a special relationship with our community of players, who gave us the fuel to go the distance. A big hug to them all. They will be glad to hear that this is not the end of this amazing trip, we still have plenty of love to pour into The Last Spell recipe!", said Matthieu Richez, CEO of Ishtar Games.

Join the battle for humanity's future against The Last Spell's devilish mobs now or wishlist the game while preparing your greatest strategies. Keep tabs on The Last Spell's menacing beasts by visiting Ishtar Games' Discord, and following @TheArcadeCrew and @ishtar_games on Twitter.

---

About the Arcade Crew
The Arcade Crew is based in Paris as a separate division of Dotemu. The boutique publisher is dedicated to producing and publishing awesome original games with a retro feel from small creative teams. The Crew is thrilled to discover and support new talents and create a real community around classic inspired titles. Get in touch with us at https://www.thearcadecrew.com/ and follow us on Twitter @thearcadecrew.

About Ishtar Games
Ishtar Games is a game development studio and an indie publisher, based in France. They previously made The Last Spell and the Dead In series.