Press Release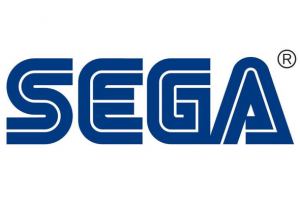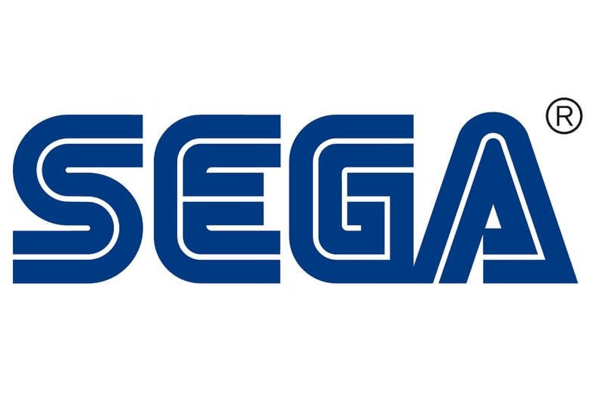 SEGA and UK Lifestyle Brand HYPE. Announce an All-New Sonic the Hedgehog Apparel and Accessories Collection

LONDON — March 30th 2022 — SEGA Europe Limited. and UK lifestyle brand, HYPE., today announced an all-new line of licensed clothing and accessories celebrating SEGA's entertainment icon, Sonic the Hedgehog™. Featuring energetic designs inspired by the high-octane speedster himself, the HYPE. x Sonic the Hedgehog capsule collection includes an unstoppable line of adults and children's apparel and accessories for Sonic fans of all ages.

The 30-piece adults and childrenswear range celebrates the globally-recognised traditional Sonic the Hedgehog colour palette, with a monochrome theme and neon accents, fusing HYPE.'s signature contemporary silhouette shapes with Sonic's Japanese-inspired roots to create everyday statement looks. The line features fan-favourite Sonic the Hedgehog characters including Sonic, Super Sonic, Knuckles, Tails, Shadow and Amy entwined in HYPE.'s iconic tie-dye, gradient fade, galaxy and graffiti-spray-inspired prints. With a diverse range of clothing items including hoodies, joggers, t-shirts and leggings, as well as a uniquely designed bowling shirt featuring a soon-to-be-iconic print in a monochrome theme with a contrasting collar (wear it oversized to get creative this layering season) – Sonic fans can easily create a speedy statement look. 

Additionally, fans of the Blue Blur can level up their on-the-go gear with the HYPE. x Sonic accessories, transporting their essentials in a standout backpack matching the apparels' core prints and designs. With two pencil cases boasting enlarged graphics and character placements.

The collection launches exclusively at HYPE.'s Carnaby London store, via justHYPE.com and selected retailers worldwide on the 31st of March 2022. Find out more information about the collaboration at http://www.justHYPE.com and follow the conversation at #HYPEXSONIC on all major social media platforms.

To stay current on Sonic the Hedgehog news, follow Sonic on Twitter and Instagram, like him on Facebook, and subscribe to the Twitch channel and the YouTube channel. Also, don't forget to visit the SEGA e-shop at shop.sega.com for new and exclusive products for the ultimate SEGA fan.

---

About HYPE. 
In 2011 HYPE. set out on a mission of lifestyle dominance. The words 'Get Your Own' inscribed onto a lighter, and a simple script over a floral-printed tee was the catalyst in turning HYPE. into a household name and become an instantly recognisable global brand.

HYPE.'s mission started in Leicester but can now be found in over 175 UK stockists and 27 territories worldwide and counting. Through conquering countries worldwide, HYPE. has been recognised in the Sunday Times Virgin Fast Track 100 as one of Britain's fastest growing private companies.

Fast forward 10 years, having featured in many media publications including: Hypebeast, High Snobiety, GQ, Men's Health, Vogue, Cosmopolitan, Complex and Wonderland. With celebrities and high-profile personnel across the globe representing the brand: Jay-Z, 50 Cent & Winnie Harlow to Tom Hardy, Cara Delevingne & Maya Jama.

To couple the success over the last 10 years, HYPE. are doing everything they can to help improve the conditions of the planet where possible. So far over 180,000 trees have been planted as part of their climate positive change campaign and with every order will continue to plant a tree and grow the HYPE. Forest.

Sticking true to the roots, HYPE.  are still fixed in Leicester with an office space to match the brand persona – modern mixed with nostalgia. 2020 birthed a new and improved update for HYPE. with the introduction of "JustHYPE." on our Scribble set collections designed for adults with a more luxe feel and look.

2021 introduced the first ever UK Flagship store in London's thriving Carnaby Street. Catering to adults, kids and accessories with non-gender specific designs, expressing individuality and personality through HYPE. products. 

About SEGA Europe Limited.
SEGA Europe Limited. is the European Distribution arm of Tokyo, Japan-based SEGA CORPORATION, and a worldwide leader in interactive entertainment both inside and outside the home. The company develops and distributes interactive entertainment software products for a variety of hardware platforms including PC, wireless devices, and those manufactured by Nintendo, Microsoft and Sony Interactive Entertainment Europe. SEGA wholly owns the video game development studios Two Point Studios, Creative Assembly, Relic Entertainment, Amplitude Studios, Sports Interactive and HARDlight. SEGA Europe's website is located at www.sega.co.uk.